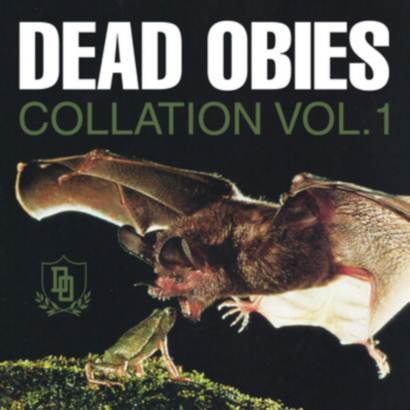 Future Classic: Dead Obies "Collation vol.1"
Dead Obies you're killing me! I honestly can't even listen to anything else since I coped this free album on bandcamp this Saturday morning. I'm talking the kind of album that you immediately transfer to your iphone, ipod, usb, hard drive, shit you even make a CD copy cause all you wanna do is have this 22 track with you at all times.
The hydraulic beat making, the super reference packed verses, the unrivaled franglo flow, and the all around bounce-that-booty-and-pass-the-splif vibe of this album has got me noying like a piupiu girl in a west coast beat world (I see you Aïsha).
This album particularly makes my heart swell cause Dead Obies don't let themselves fall victim to apparent English vs French beef we got going on in Montreal. "Comment j'ai get high pour climb jusqu'au let coco fall down and a couple times j'ai hunchback to Quasimodo" is the kinda line that can only be spit and understood by real MontRealers. Our dialect is unmatchable and to hear it on such a dirty beat just made my year.
Big Shouts out to Vnce, Snail Kid, Yes Mccan, 20some, Jo RCA, Jam, Robin Kerr, Nilla Bear, Freddy Gruesome, Alexis and Soly Rollins! Dead Obies is spoiling us with some crazy music on the free tip so get yours.