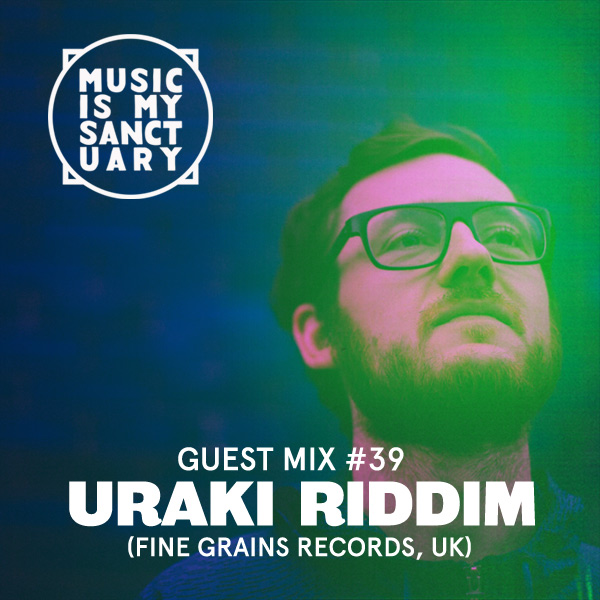 Guest Mix #39: URAKI RIDDIM (Fine Grains Records, UK)
The newest edition in our guest mix series comes from URAKI RIDDIM, the founder of Fine Grains Records who are one of the most promising young labels around.
As they prepare to release their 4th EP title "Savann", the second from CAIN, in the next few weeks we thought the timing was great to ask them to put together a recap of where Fine Grains Records is at and what's to come from the London based label. From a bundle of new Cain tracks, upcoming Cohoba, My Dry Wet Mess, Beatbully & Fitzroy North to artists whose music is represented at their bi-monthly at The Alibi in London.
Serious heat.
Download Link (Save As:)
Tracklist:
01. Clap! Clap! – Kuj Yato
02. Simo & Mood Schula – Moondang
03. Know V.A. – Thumbtacks
04. Young Smoke – Above The Stars (self released)
05. OL – Save & Protect (Wheez-ie remix)
06. CAIN – Blainn (LV remix)
07. OL & ¥OIN – Sink (Slick Shoota remix)
08. ?
09. Nguzunguzu – Wake Sleep
10. Massacooramaan – Dead Long Time (Nguzunguzu remix)
11. T_A_M – Graze Tha Trax
12. Black Catalans – Lady Grey
13. Ghost Writerz – Back It Up
14. CAIN – Andale (Slackk remix)
15. Groundislava – Living Under a Rock
16. Bok Bok & Tom Trago – Hole Driller 3
17. OL – Magician Tool
18. Cohoba – Looking At The Bear
19. Keita Sano – Fake Blood
20. My Dry Wet Mess – Sundfunk
21. Fatima Yamaha – Half Moon Rising
22. Four Tet – Lion
23. CAIN – Vatula
24. CAIN – Nagan (Morgan Zarate remix)
25. Beatbully – The Sky Is Big (Inkke remix)
---
Subscribe to MIMS