Top 10 Highlights of 2017: Music Is My Sanctuary's 10th Anniversary
Before we step into a new year, our 11th, I wanted to look back at some of the highlights of the past year.
I started the website in 2007 as a means to get my monthly podcast out, and beyond the reach of my hand-to-hand CD-R distribution (remember those?). As I opened up the site to collaborators around the world, our voice quickly became much bigger than just my own as a DJ/taste-maker.
I ran "MIMS" as a passion project for 9 years. It's only in the past year that I've quit my job and risked it all to see how far we can take this. The operational team now consists of Bruno Destombes who is my partner in the company, Mike Jones who has been head of content for over a year and Amelie Saletti who now helps with Business Development and Partnerships.
I am extremly thankful for anyone who has supported or contributed these past 10 years. I am also very excited about what the future holds. We're working on some really nice projects we can't wait to share with you all.
So here is one look back at our 10th year!
Boiler Room x Music Is My Sanctuary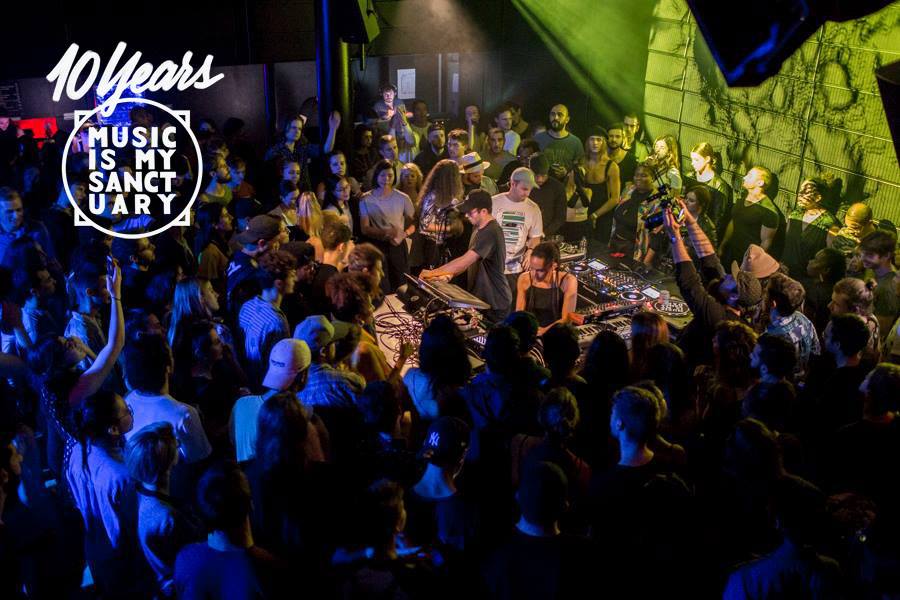 [October 24th] We celebrated our 10th anniversary in Montreal with a stellar Boiler Room session hosted at Phi Centre. Everyone on the lineup smashed it! Recorded sets soon on Youtube.
---
Dimensions Festival – 10th Anniversary Jam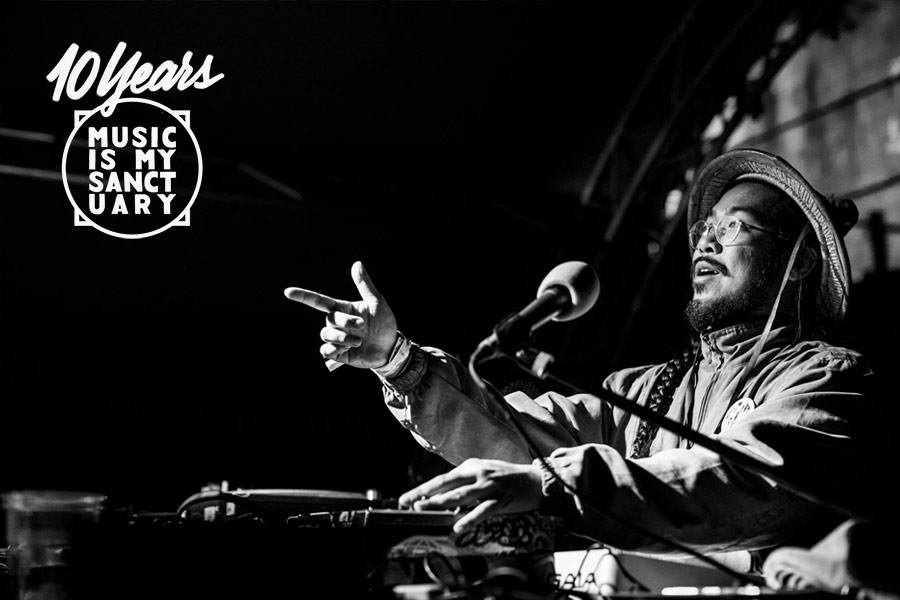 [September 3rd] Our 3rd year collaboration with Dimensions Festival was the perfect setting for our official 10th Anniversary party outside of Montreal. We were also involved in hosting a few talks at the Knowledge Arena for some truly inspiring conversations. At the MIMS stage on Sunday night everyone of the carefully selected lineup smashed it. As expected! Mndsgn, JonWayne, Sofie, AndWot + a great B2B from Gilla and Lexis.
---
TEDx Talk featuring Lexis on Record Digging Culture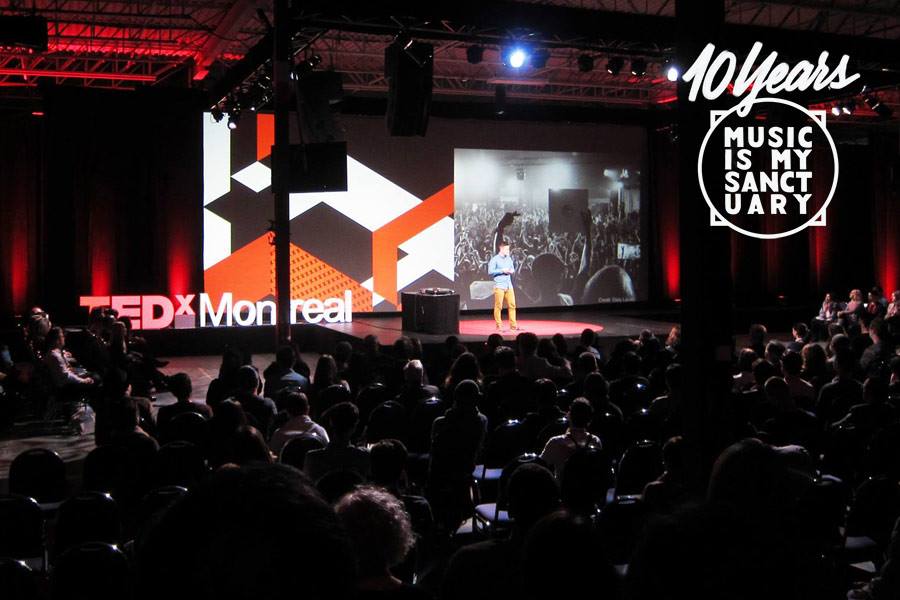 [May 10th] From @lexis: "I was invited by TEDxMontréal to share a talk on the cultural importance of record digging, the first ever on the subject. It was a huge challenge but I definitely tried to speak on behalf of the entire digging community past and present.
---
10th Anniversary Collab with 101 APPAREL & Nik Brovkin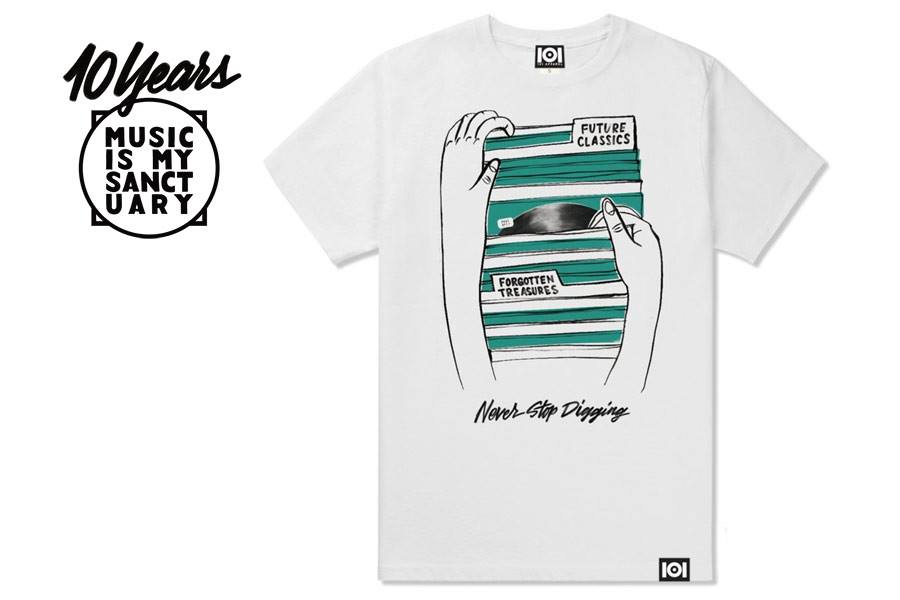 [October 24th] 101 Apparel is our favorite music-focused clothing company in the world and we had been talking a potential collaboration project for a couple years. Celebrating our 10th year was the perfect occasion for that.
We conceptualised an art piece and t-shirt around the "Never Stop Digging" idea. The notion that record hunting is a never ending quest, both for gems from the past and present. For the illustration we collaborated with Nik Brovkin, an amazing Montreal-based illustrator.
---
The 10th Anniversary Compilation Tape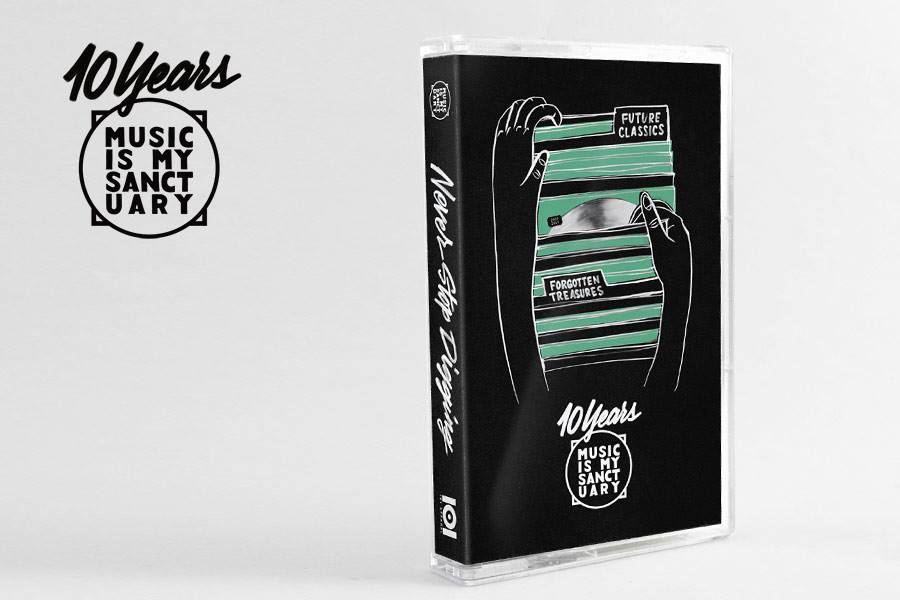 [October 24th] Also included in the 101 Apparel project was our very first compilation. Lot of hard work went into it but we are extremely proud of the result: 17 unreleased tracks from some of our favorite music makers around the world.
Artists included: Sam IRL, Jesse Futerman (feat Stacey Shopsowitz), Moonstarr, Igor Jadranin, Deadboy, Poirier, SMBD, Duke Hugh, EVM 128, Clutchy Hopkins, Liquid Pegasus (feat Zackey Force Funk), Jitwam, Colm K, Dr. Mad (feat Anomalie), Kenlo Craqnuques, Shungu, avroARROW
The compilation is available digitally, but we also still have a few limited edition tapes left. Don't sleep!
---
24 Hours of Vinyl in New York presented by Discogs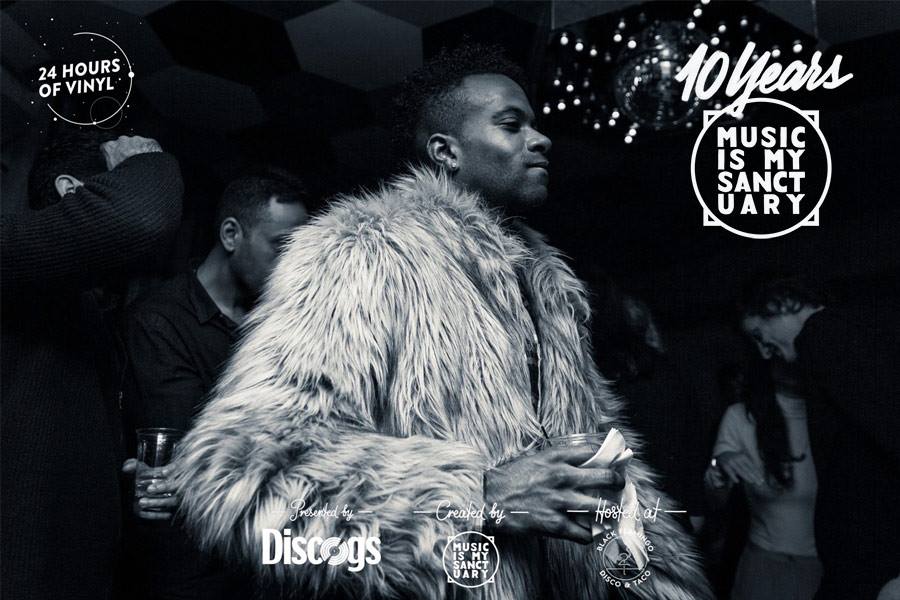 [February 4th] This was the 10th year of MIMS, but also the 7th year of our world-travelling 24 Hours of Vinyl event. We collaborated with the wonderful people at Discogs to present our very first edition in NYC, the cradle of so much DJ history and record culture. The event was hosted at Black Flamingo, dope spot located in Brooklyn and included 15 amazing DJ's. We are working on big things for the 24HOV in 2018!
---
Phi Centre projects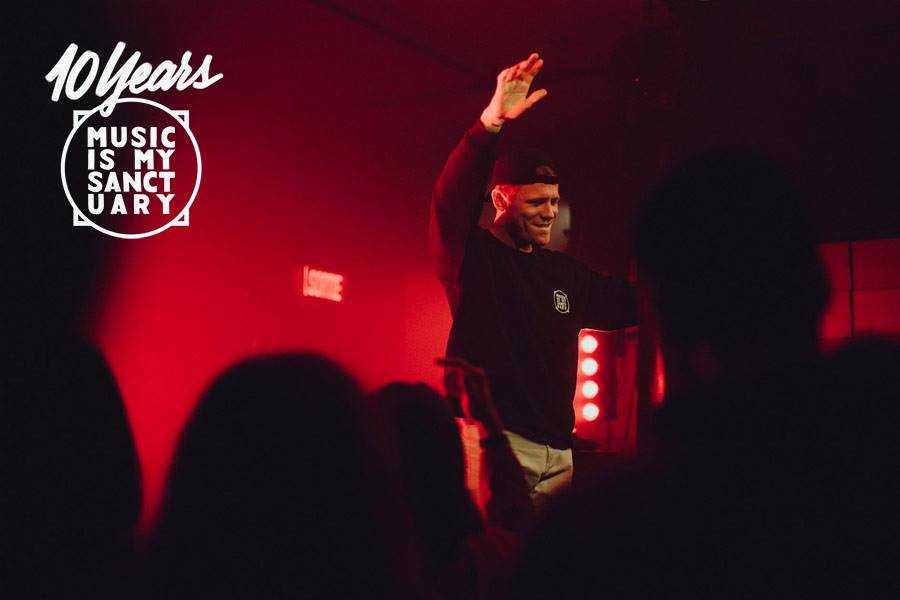 [2017] In 2017 we participated in many events with the amazing PHI Centre. A truly inspiring centre for many cultural projects in Montreal. We were involved with bookings like Ivan Ave, Gabriel Garzon-Montano, Anomalie and with brand partnerships with Discogs, Boiler Room as well as our MIMS Radio project. We are looking forward to big things with PHI Centre in 2018!
---
MIMS Radio Show presented by Phi Centre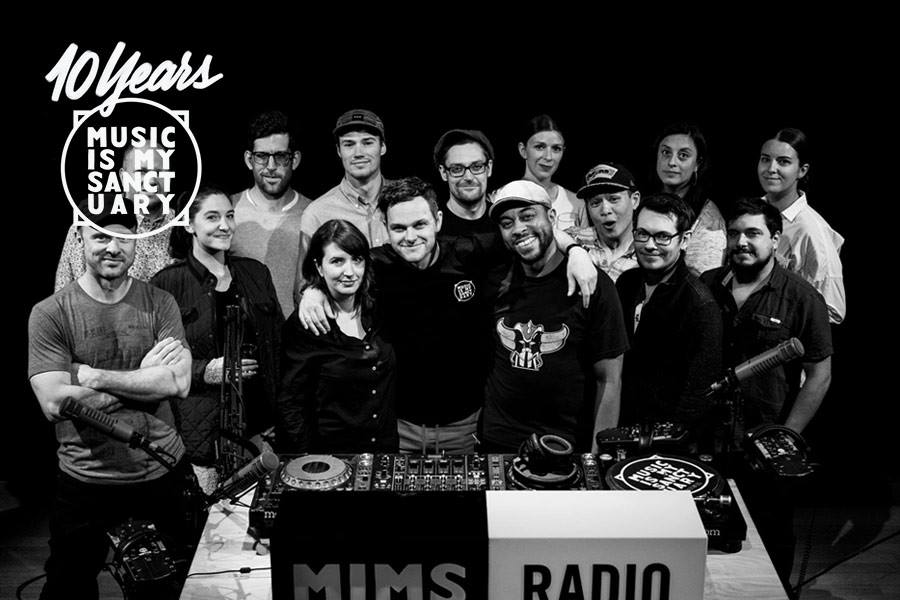 [2017] We took our music radio/tv show hybrid to the next level thanks in large part with the talented team at the PHI Centre in Montreal. The show featured amazing performances, discussions and DJ sets.
The show hosted by Scott C, The One Tash and myself and the feedback from music lovers worldwide exceeded our expectations.
We are back in February to take this show even further!
---
Shows with Worldwide FM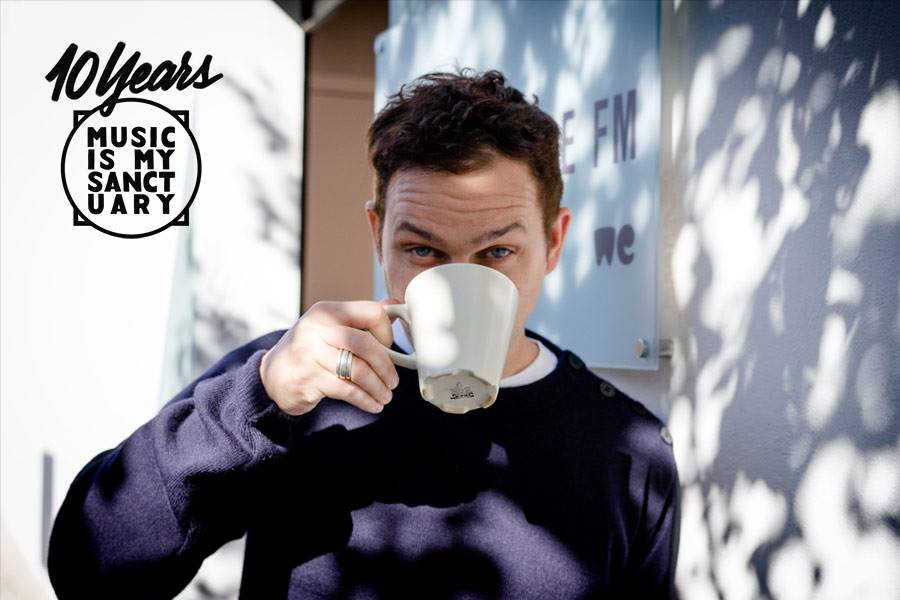 [2017] It was an honour to represent Canada in the first year of the mighty Worldwide FM created by Gilles Peterson. We hosted a few sessions with some of Canada's best and brightest talents. We hope to bring you many more MIMS x Worldwide FM sessions in 2018!
---
MIMS Exclusive Content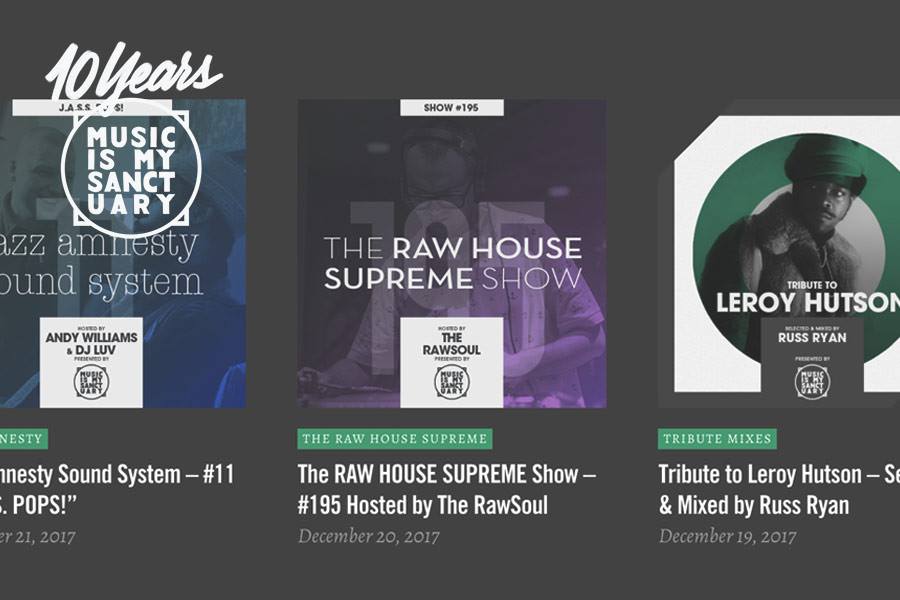 [2017] For our 10th year, it was essential that we continue bringing you tons of great exclusive radio shows, guest mixes, tribute mixes, interviews and carefully curated record selections both past and present. Big thanks to all of the DJ's and music heads who have participated this past year. They have all put their heart and soul into it!
---
Once again, thanks to all of you for your support throughout the years. We are looking forward to sharing some great projects with you in 2018 and beyond…