20 Years of UK Garage in 20 Tracks – Selected by Lexis & Dr.Love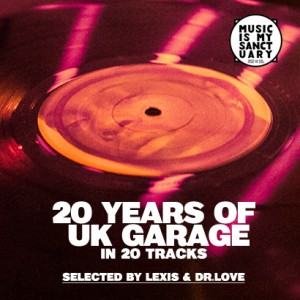 By Lexis & Dr.Love: A little over a year ago, we got together and wrote a piece called the "History of UK Garage" and broke down our version of the UKG family tree from the influences to the sub-sub genres. It's a post we took very seriously and we both very happy to see that the feedback was 99% positive. In fact, its the biggest article in the 7 years of MIMS. So, since we are doing a big UK Garage night again we thought of putting together another nice feature.
Two things that we need to clear up right away. 1) While most people agree that most of the first UK Garage releases happened in 1994 (on UK labels like Swing City, 4 Liberty and Nice & Ripe) it could also be argued that it happened in 93 or 95. But there's never an official date, no recorded eureka moment. Just happened gradually. 2) This is the important point: While the other article was more objective/historical, this is a simply personal list. Tracks that were important to us. For example, the fact that there isn't a classic Grime track or any Todd Edwards, MJ Cole, Steve Gurley on the list doesn't mean that we don't recognize their role. We just picked a few tracks that came to mind when thinking of each year.
1994
Soul II Soul – I Care (Booker T Remix)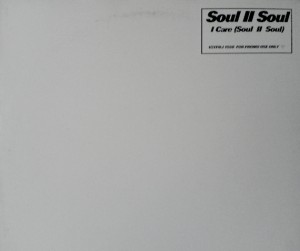 Having released productions & remixes on labels like Strictly Rhythm, Booker T was one of the few UK DJs already established in the American house scene. This particular remix was actually a collaboration with American keyboardist/producer Eddie Perez (Smack Music N.J.). Booker T eventually became a shining figure of the 4×4 UKG scene, winning Remix of the Year at the Underground Garage awards. His remix credits are way too long to mention, as he remixed hundreds of songs over the years.
– Dr. Love
---
1995
Tuff & Jam – Experience
(51st / Casa Trax)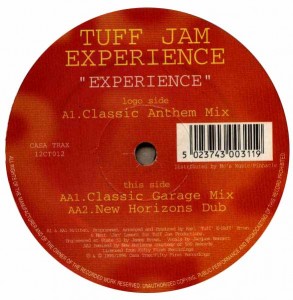 This track showcases iconic duo Karl Brown & Matt Lamont at the beginning of their highly prolific 6 years collaboration as Tuff Jam. Here you get a classic "All-American sounding" production, with vocals from Jacquee Benett. Until 1996, UK Garage was mainly about emulating an American vibe in an attempt to break into a scene still dominated by heavyweight US producers. This would change within a matter of months.
– Dr. Love
---
1996
Baffled – Going On
(Urban Beat)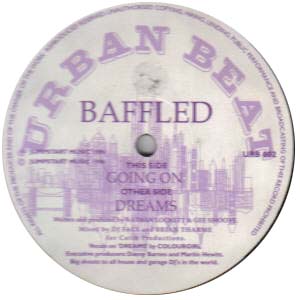 In the early days of UKG, Baffled were at the forefront in propelling the sound forward and into different territories. "Going on" is a huge track with heavy basslines & dub influences. The vibe on this one really captures what made UKG different from the American sound & features a really moody vibe while retaining that special energy particular to UKG.
– Dr. Love
---
1997
Chris Mack – Set it Off
(Old Soul)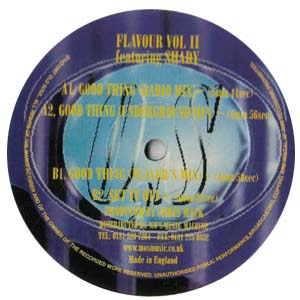 Chris Mack was one of the first to experiment with 2-Step rhythm production. The blueprint for all 2-step tracks was American artist Kelly G's "Bump-N-Go" remix of Tina Moore's "Never gonna let you go". The structure of "Set if Off" mostly echoes that of Kelly G's track; it starts with a "broken beat" 2-Step rhythm and goes into 4×4 beat about 2/3 of the way into the song. However, Chris Mack's production is a lot more complex than Kelly G's. The vibe is deep, moody and somewhat sexy with snippets of female vocals.
– Dr. Love
---
1998
Zack Toms – Bring Me Down (Stanton Warriors remix)
(UVM)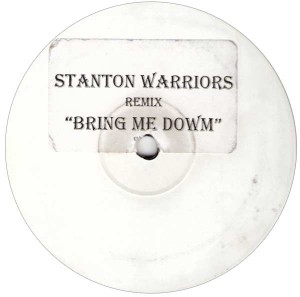 Dominik B & Mark Yardley (aka Stanton Warriors) delivered this four to the floor remix of New Jersey producer Zack Toms' track at the peak of the first wave of UKG . This song is a fantastic example of the strength of the UKG sound. At a time when US Garage was rapidly becoming uninspired & predictable, this was the freshest, most uplifting, and energizing sound in uptempo, 4×4, soulful dance music.
– Dr. Love
---
1999
Wookie – Down On Me
(Manchu)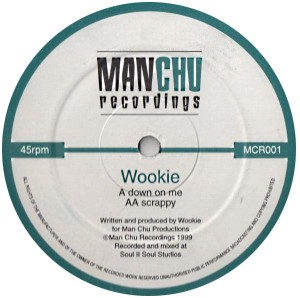 Although the sound of 2 Step changed the whole scene in the blink of an eye, when this song came out, I knew that we had crossed yet another "step". The drum programming on this one was so far from the usual, sometimes simple, 2 step beat. Although it retained some of the key elements of UKG (female vocals sample & organ sounds), the rest was a lot more experimental. I remember first hearing this on a DJ Spoony mix cd for a Twyce as Nyce compilation, and the track was featured at the very end and REALLY stood out.
– Dr. Love
---
2000
Wideboys – Westside
(Point Blank)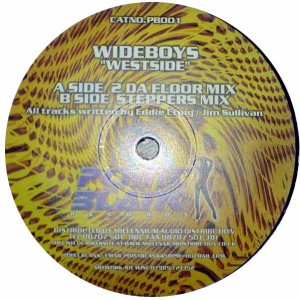 I remember loving all the Wideboys productions from the beginning, which always had an extra bouncy vibe, very happy & jazzy, in a similar way to the early MJ Cole 4×4 productions. In 2000, they released a whole bunch of remixes for Public Demand (one of the biggest UKG labels back then) for this great project : "ARTFUL DODGER presents RE-REWIND Back by PUBLIC DEMAND". Gradually, more & more producers were choosing the 2 step formula, moving away from the 4×4 sound. But something I particularly appreciated about the Wideboy, is how they often put out both versions (2 step and 4×4) on their releases. This is a perfect example.
– Dr. Love
---
2001
Dub War – Murderous Style
(Tempa)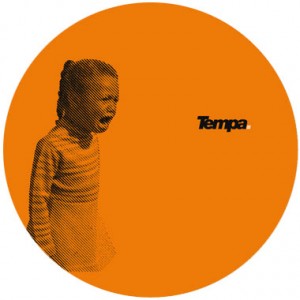 The 2000-2002 period is probably my favourite in the 20 years of UKG because it was transition between the foundations of Garage and the future. In 2001 there was still tons of quality 4/4 and 2Step Garage but at the same time there was this huge wave of new talent. Kids growing up with Garage were starting to put their own twist on it and Grime and Dubstep were taking their first steps. There are about 50 tracks that fit the whole "roots of dubstep" category. So I picked one from Tempa catalogue, the first crucial label of the genre. Dub War was a side project of Horsepower Productions' Benny Ill and is just a great example of the 2step drums with a Dubstep baseline.
– Lexis
---
2002
D'n'D – Diamond Rings Revisited (Range Rover Remix)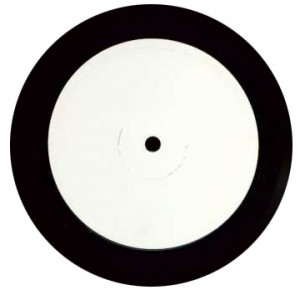 And just when you thought that the four to the floor sound was headed for extinction, these guys literally injected some speed into it and brought it back to life ! The sound was thinner, but harder & faster ! How fast can you go ? I think this was it. When the BPM's went from 128ish to 132-134 you could really feel it. And i remember joking about it calling it "Gabber Garage" I still love to play this song; I usually play it at minus 2 though…
– Dr. Love
---
2003
D.I.Y – Eastern Promise
(2TUF 4U)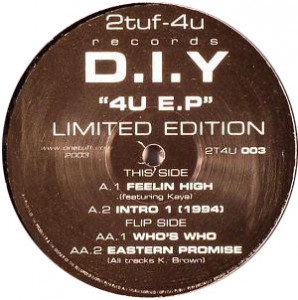 D.I.Y. aka Karl "Tuff Enuff" Brown clearly is my all-time favourite UK Garage producer. Two years after the Tuff Jam duo split, Karl launched his own label: 2tuf 4u records. Some of his best releases on 2tuf 4u are the El-Tuff releases, where he teams up with none other than El-B. Here I chose a track he did solo on his "4 U EP". What makes this track special 4 ME, is how he managed to create a sound that was typically UKG but had an almost IDM approach. It was like Mutek meets UKG or something like that… What I always found fascinating with his production is the insane attention to detail. Ten years later it still sounds as fresh to me as it did back then.
– Dr. Love
---
2004
Sunship vs Warrior Queen – Almighty Father (Solid Groove Mix)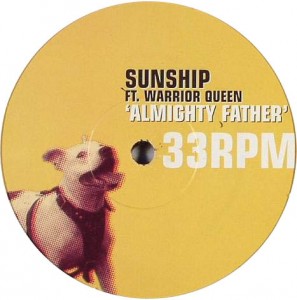 This one represents the period well because it's classified other tons of different categories. It is Grime? Dancehall? Broken Beat? UK Garage? Well this is what you get when you cross Garage legends Sunship with versatile producer Solid Groove who ended up being mostly known for House productions. It ended up being a huge one years later in the UK Funky scene of 2007 – 2010, this track was very edgy when it was released and it still sounds as fresh today.
– Lexis
---
2005
Justice League – Say to myself
(Solo)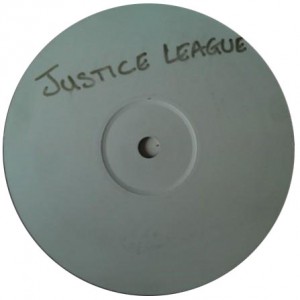 By this time, it was clear that the UK Garage sound was no longer only associated with London; it had become a worldwide phenomenon extending far beyond the United Kingdom. "Say to myself" on Matt Jam Lamont's label Solo Recordings was by Russian artist Kodyaev Konstantin, also known as Artifact. He released a few EPs entitled "From Russia with Dubs" (volumes 1-3). Obviously inspired by the old school, pure joy happens here on this ultra bumpy, delightful XTC bouncing track !
– Dr. Love
---
2006
Pinch – Qawwali
(Planet Mu)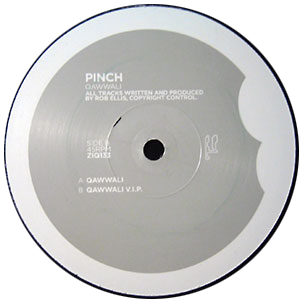 When this came out on Planet Mu, I remember finding it very original because at that point I hadn't heard dubstep mixed with "world music" elements. Jamaican elements of course but to start thinking about integrating asian and african instruments and samples was very forward thinking. Obviously not one for the clubs but still very interesting sonically. In my opinion, 2006 was last year of the "golden age" of dubstep because just year later, a track from Coki (Digital Mystikz) called "Spongebob" with an over the top sub-bass caricature sound would start its huge influence on the American scene. The only way that dubstep remained interesting following that point in my opinion, is by merging with other sub-genres (techno, soul, footwork, electronica).
– Lexis
---
2007
Karizma – Twyst This
(R2 Records)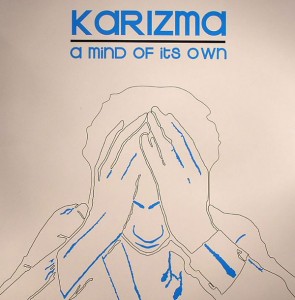 If anything embodies the last 10 years of the UK Garage family of sub-genres it's that it's not just a "London (or UK) Thing" anymore. This track might come from legendary house producer Karizma by way of Baltimore, but "Twyst This" has its spiritual home right in the UK scene. Way to abstract a track to ever work in most US clubs, the track ended up being one of the foundations of the UK Funky scene. The first time I started hearing about UK Funky, I immediately though of tracks from Karizma, Dj Gregory and certain M.A.W tracks.
– Lexis
---
2008
Martyn – Vancouver
(3024)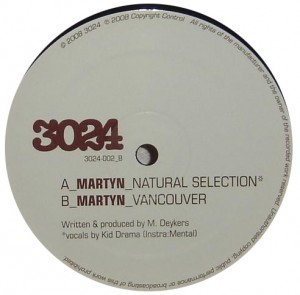 The trend had already started but 2008 is the year when Dubstep started having a heavy influence with Techno. Producers like Appleblim, Shackleton / Villalobos, Millie & Andrea, 2562 (A Made Up Sound) and Martyn were all bringing a really interesting new angle to dub step. Minimal and Moody but made for huge sound systems. I was obsessed with "Vancouver" when it came out, it made me what to score Dubstep gigs which is something I hadn't really done at this point.
– Lexis
---
2009
Nastee Boi – Nastee's Fear
(White)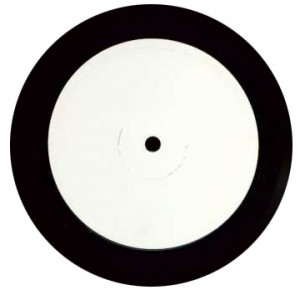 The track which is no doubt a reference to KMA's 1996 classic Speed Garage track "Cape Fear" is one of my favourites. Nastee's Fear is a pretty unknown but in my mind might be the best track to come out of the "Niche" / Bassline genre. Super fast, a bit quirky, amazing synths and just impossible not to dance too… But 2009 was definitely the year of UK Funky with Roska and others killing the game. It was also the year where you could sense a lot of US producers coming out with heavily UKG influenced tracks, like Falty DL's first record.
– Lexis
---
2010
Mount Kimbie – Maybes (James Blake Remix)
(Hot Flush)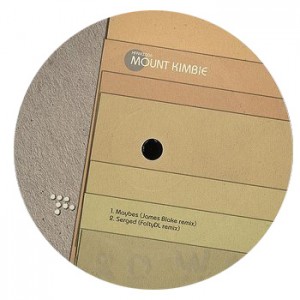 Brilliant collaboration of two of the brightest talents in British electronic music of the last 5 years. To me this symbolises the arrival of the influence of Garage music within in Electronic as a whole. Yes, magazines and "indie" websites like Pitchfork had already begun the love fest with Burial a few years before records like these solidified the place of this type of "future garage" (god I hated that term!) as artists who could sell records and sell out shows for audiences typically more interested in indie rock & electronica. The other track I really loved in 2010 was CRST's "Good Love", it was the first track where I felt that the old school mid 90's vibe was coming back strong.
– Lexis
---
2011
Swindle – Mood Swings
(Butterz)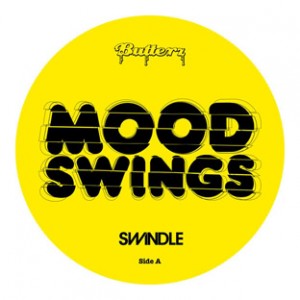 I'm a huge fan of Swindle. I think he brings an originality and a level of musicianship that is tough to match. A little bit like when Wookie came in the game around '98, people around had no choice than to step up. "Mood Swings" is what Garage should sound in 2051 but I guess it came early. P-Funk type synths, heavy bass, crisp drums and all kinds of unexpected turns… I'm just a sucker for those slap bass parts! I'll always remember the look of confusion in the crowd when I played it for the first time. (Shout out to the Objekt #1 12″ which I also loved in 2011).
– Lexis
---
2012
El-B & Wiley – Romp VIP
(White)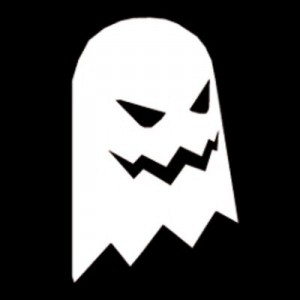 Yes, almost 20 years into UKG and the gods are still here! Matt Jam Lamont is still putting out mixes, Todd Edwards is winning grammys, DJ EZ is blowing kids' minds on Boiler Room. In this case El-B, my co-favourite UKG producer (other being Zed Bias), made a track with my favourite Wiley, godfather of the grime scene. I was having diner at my place in Montreal with El-B (fucking Garage geek dream come true) and he explained that Wiley just sent him a file of 4 minutes of him just spitting non-stop… and he was able to craft this amazing track. Romp VIP came out in 2012 but sounds like 2002 and will still be good in 2072.
– Lexis
---
2013
Champion – Bowser's Castle
(Hyperdub)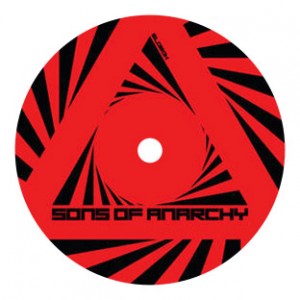 I've always loved Garage that has a quirky side to it while keeping a super tough baseline and heavy swing drums. This one, as the title suggests makes you feel like you're in Super Mario with only 100 seconds to finish the level. I love putting all kinds of acapellas on top of this one. Champion has been huge part of the second wave of UK Funky/Bassline/Grime. Runner up to this one: Preditah – Jack Up The Tune. (Gutted to not put any Preditah on the list, definitely one of my favourite new UKG producers).
– Lexis
---
2014
Fatima Al-Qadiri – Shanghai Freeway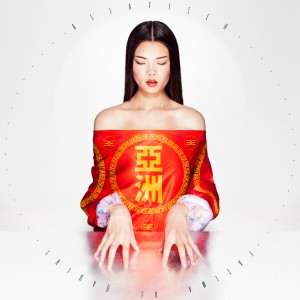 You're probably wondering how this tracks fits into the UKG Continuum. It might seem like a bit of a stretch but actually it's basically a Grime track without Drums! I've always been into slightly experimental/abstract offshoots of UK Garage in which the beauty is of it is that some tracks are made for the clubs and some for headphones. And I love this one in both settings. Spine tingling, cinematic trip from Fatima Al-Qadiri. If you like this one I suggest checking out Mssingho, Visionist & Dark0.
– Lexis
---
If any of you are in Montreal on August 30th, we hope you can make it to our UK GARAGE TAKEOVER night @ Bleury!