Alec Mansion Celebrates The Rebirth of His 1983 Boogie Funk Treasure
This Friday, July 7, 2017 we celebrate the long-awaited reissue of Alec Mansion's self-titled LP via Be With Records.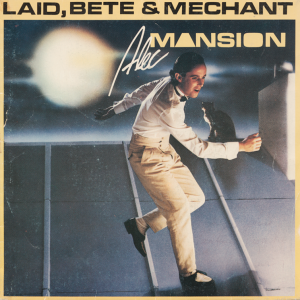 Boogie Funk aficionados have been looking forward to this reissue for a long while, especially considering that the original pressing is quite expensive and obviously hard to find.
Alec Mansion (born Marc Mansion), is a Belgian singer who recorded two solo albums in the early '80s – "Microfilms" (1982) & "Alec Mansion" (1983). These two albums were heavily influenced by a trip he made to North America, where he heard for the first time The Whispers, Shalamar, and George Benson. Growing up he was classically trained as a pianist, but upon arriving in the U.S. and experiencing American Funk, he realized this was the kind of music he wanted to make.
For the occasion, I had the privilege to talk with Mr. Mansion and was able to ask him a few questions regarding this accomplishment. On a personal note, it was very special to talk Funk with one of my favourite artists, and for those who attend the Voyage Funktastique nights regularly, the song "Trop Triste" is something of an anthem.
I'd like to congratulate you on the reissue of your 1983 self-titled LP! How does it feel? Records that get this type of treatment are most often considered "holy grails" within the digging community, so it's quite an achievement!
Thank you! It's been a great pleasure to discover that my work is appreciated by such a strong community. I made those songs with the excitation of all the new possibilities that were coming with the new technologies at the time.
What made Belgium so funky ? What was it like to live in the late '70s /early '80s
Belgium was and still is a place of the 'everything is possible' mentality. My country is so small that we have no other possibility than shouting loud to be heard, and laughing about ourselves! At the same time, we always had lots of music imports from abroad by the port of Ostende and Zeebrugge, and that gave us an advance on the French market, for example. It's one of the reasons that made the Belgian scene so innovative.
As you probably know, Tintin, Magritte, the Smurfs, and the surrealistic plastic arts have always been something written in our DNA… I guess I must be Belgian to feel as excited as I am about those early productions!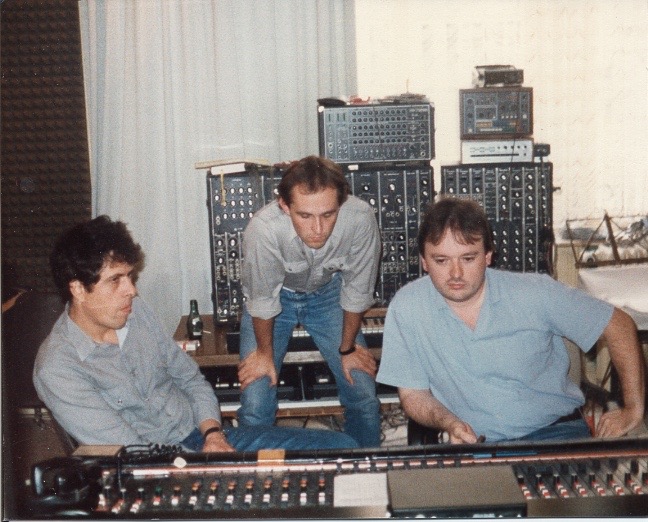 Tell me what influence/impact Marc Moulin had on your career as an artist?
Marc Moulin was like a guru to me, just a really cool and simple person. He always took the time to think and talk about my music as if it was his own stuff. He helped me define who I was even in the 'non-explained' part of myself. We did music. That's all. It was all about having lots of fun and aiming to please our own ears first before anyone else's!
In the wake of your self-titled album being reissued, how do you perceive the Funk resurrection in today's music scene?
To me, good harmonies with a creative melody on a serious beat that gives you an exciting feeling is the only thing that matters. It has no time period, just the power of pleasure. If it's coming back, it's probably because people need real satisfaction.
I can tell you that your records are being played in all parts of the world, from Los Angeles to Tokyo, Montreal to Berlin. Did you ever expect this kind of buzz? How was that record perceived back then?
I have always been travelling, and my work is somewhat of a reflection of the people I meet and the human experiences I have ahd around the world. It's a great honour to be appreciated by those people from all over those places. I'd like to meet them all! Just to have the pleasure to realize that some part of my feelings can touch them too.
The best thing would be to do a tour with my band to meet them and share our love for music.
At the time, the record had been really well received by the radios and the clubs in Belgium, but it never passed the border, except in Quebec where I had my first hits on radios such as CKMF, CJMF, CKOI, and RADIO CANADA. Since my first inspiration came from there, it seemed as if my songs where flying back to their origin.
I have to ask, what were you "Trop Triste" (So Sad) about? [Laughs]
Marc Moulin exceptionally wrote the lyrics on that song. I went into the studio saying "Listen, I have this line with the bass and the hook, plus a kind of chic piano. I want this song to be a pain stopper". My girlfriend at the time had just left me, but I did not have any lyrics about it. Marc called me one day from Brussels, (I was in Montreal), and told me the words on the phone. In the lyrics, he was alluding to Verlaine. I loved it immediately because it was a song written like newspaper article. Marc was so clever…
I've heard a story from a friend that you never even had a copy of your own record? How is that possible? [Laughs]
Because I'm a Belgian singer. [Laughs]
How did the musical production process happen during your years working with TELEX? Were you there when they were making the instrumentals or were they ready for you to just record the vocals?
For every song, I was coming with a complete demo tape made on a Fostex 4-track cassette (full of noise) where all the ideas of arrangement were already present. The work in the studio was to search for new sonorities and productions ideas like live guitars, changes of structure etc. Very often, I came with guide vocals and with no lyrics. Marc would propose lots of new ideas and even played some parts, and Dan would concentrate on the sounds and the mixing.
Well I'd like to say thank you for taking the time to talk about this, and best of luck with the reissue! It's a quality record which deserves more attention, and I'm glad it's finally getting some wide-spread recognition.
Thank you as well! Take care.
---
Alec Mansion's self-titled LP releases July 7, 2017 on Be With Records