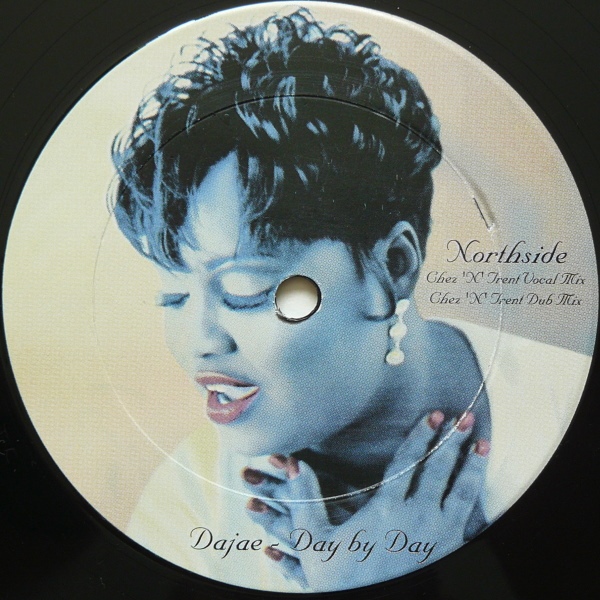 Forgotten Treasure: Dajae "Day By Day" Chez 'N' Trent Vocal Mix (1995)
It's pretty fair to say that most early Prescription records releases are quite legendary. However a far less known aspect of Ron Trent and Chez Damier's work are the very few remixes they created together between 1992 and 1996.
This is absolutely my favorite one here. Released late in 1995, we could feel a sudden and distinct change in their sound on this remix. They were showcasing a very lush and subtle soulful disco-ish vibe, very reminiscent of some of the best classic New York style Garage records. The production here is simply outstanding, it's mellow yet heavy at the same time, a perfect balance of the elements of days gone by and of the future. Matter of fact, most of the current Soulful House releases doesn't sound as strong as this. The way the music compliments Dajae sincere and down to earth vocal get quite mesmerizing throughout the song. Those smooth keys and that heavy baseline still grab me whenever I hear this.
We can sense that this remix was the start of a new chapter for Ron Trent. All the elements of his Urban Sound Gallery project and upcoming releases were firmly seeded here.
Discogs Page
Track taken from The Rawsoul's Raw House Supreme show. Check it out below!