To celebrate this year's Record Store day, we asked a few of our favourite music heads around the world to share a few of their digging spots.
Egon's photo is courtesy of Dust & Grooves
Favorite Hometown Store
Lawrence Record Shop
Nashville,TN
409 Broadway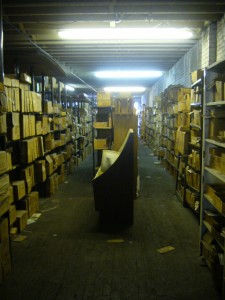 Egon: Lawrence Brother's Record Shop on Broadway in Downtown Nashville was a clothing supply store until its founder traded gear for records in the 70s. They had so many stock copies of so many killer records in the '90s that it was hard to believe, and even harder to buy them all.
---
Favorite International Store
Disk-Union
Shimokitazawa, Tokyo
Antena21 Bldg. 2F/3F, 30-7 Udagawa-cho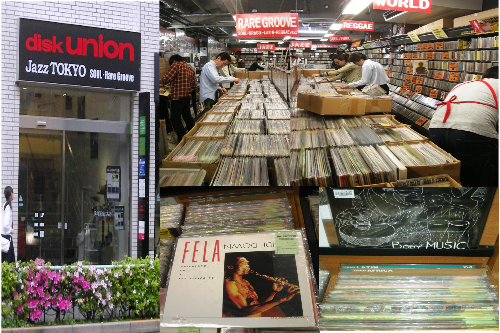 Egon: Disc Union's stores turn around a great majority of the records that have filtered their way into Tokyo over the past couple decades. I always stop by these branches to see what's made its way to the top of the stack.
---
Favorite RIP Store
Roger Brousso's One Stop in Hamden, Connecticut
Egon: Roger Brousso distributed one of the first rap records ever – "Rappin' with Mr. Magic" – and is the record store that I first bought all of my hip hop records in the early 90s. Roger passed in the mid 90s, and before he did I was able to get his 70s scrapbooks and copy a host of jazz ephemera from the club he owned in Manhattan, The Half Note