French composer Érik Satie is unique and isolated musical figure in all senses. Adulated by our current generation, his appeal with the common audience is almost greater than his more accomplished peers, yet during his time he was extremely poor and unpopular. While many great artists (Cocteau,Picasso) and composers (Debussy,Ravel) considered him a visionary and a friend, he made many enemies and both music critics and teachers reacted adversely to his piano playing and compositions. A living dichotomy, his abstract and minimalist composition style for solo piano was considered too light while his ballet and theater pieces were deemed cacophonic and irritating.
One thing is certain, he was a singular genius and his impact on music (given the relatively small size of his output) was massive. His miniatures for solo piano (most famously Gnossiennes and Gymnopedies) can be linked to the prevalence of ambient music and have been reinterpreted and arranged by multiple artists and served as a soundtrack to countless works of art.
Satie certainly was unconventional in every way, from the his pieces titles to their annotation (sometimes using no bar lines) and he added numerous quirky comments to his music while referring to himself as a phonometrician and not a musician. He founded, joined (and left) many artistic movements, most notably dadaism and what would later become the famous Groupe des Six. His life ended tragically from liver complications, because of his absinthe and alcohol consumption, and while his intellectual discussions in parisian cafes were bold public displays of wit and influence, his private daily life of misery was exposed upon his demise. He departed as with the eerily haunting and captivating qualities of the music he composed.
Satie is defined by his piano music and here are the best interpretations recorded on vinyl.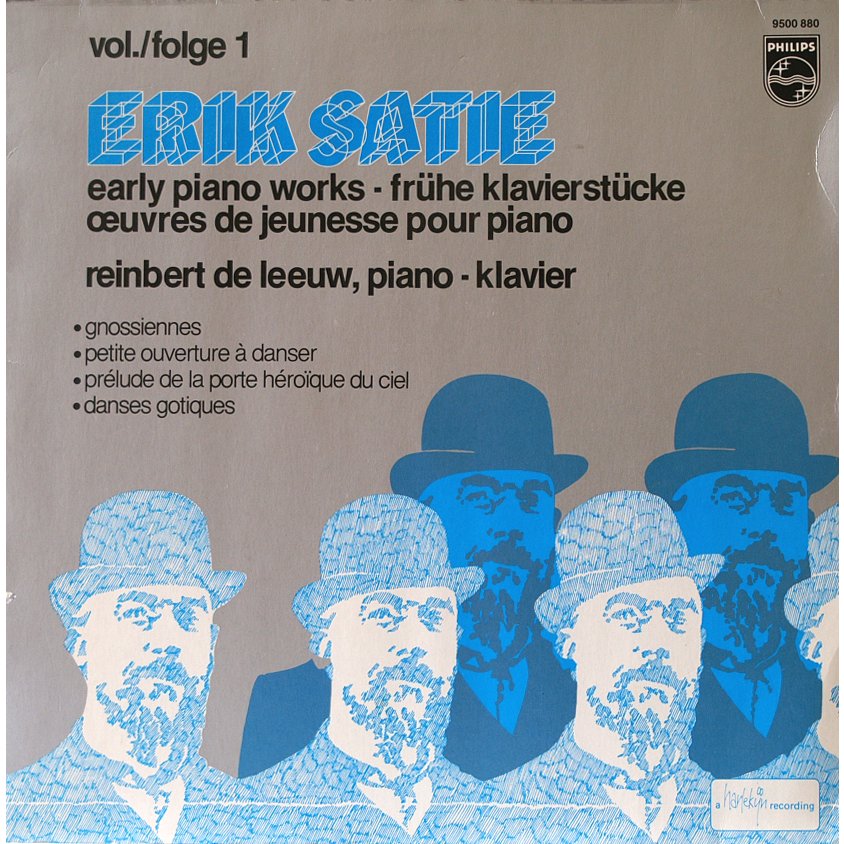 In many ways Reinbert de Leeuw is Satie's kindred spirit as the Dutch conductor is just as unconventional as the composer was in his repertoire choices and conducting style. He is also unique in his almost snail paced approach to Satie's music. His interpretation may be truly subdued, but in my opinion it is the best way to hear the miniatures and grasp their full scope. Philips pressing combined to DeLeeuw's stripped down tkes will transport you to a slumbering walk through foggy Amsterdam.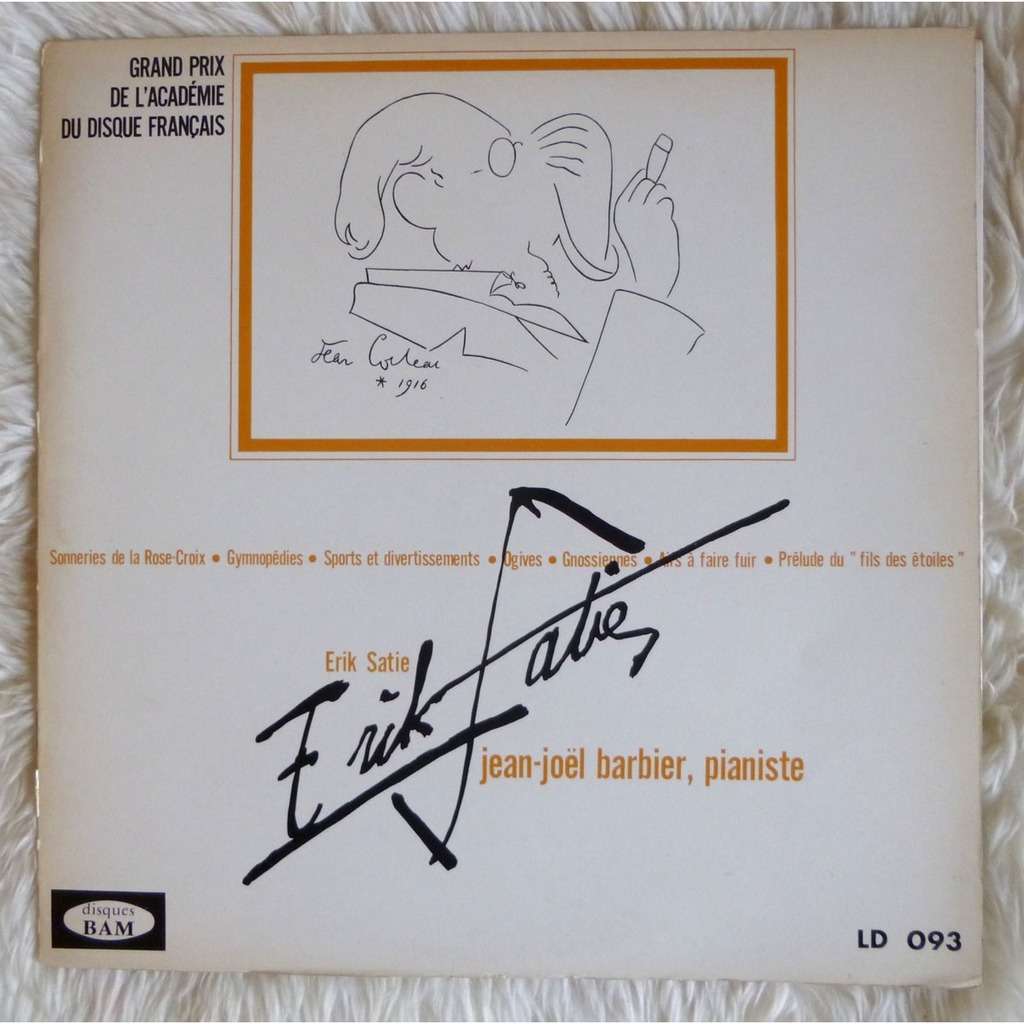 Jean-Joel Barbier was both a pianist and an author, he looks to reveal the singularity and energy in Satie's oeuvre and although his pace is nothing like De Leeuw sluggishness he does pay homage to Satie's brilliance just the same. Furthermore, the Cocteau artwork and brilliant BAM pressing makes this the complete French experience.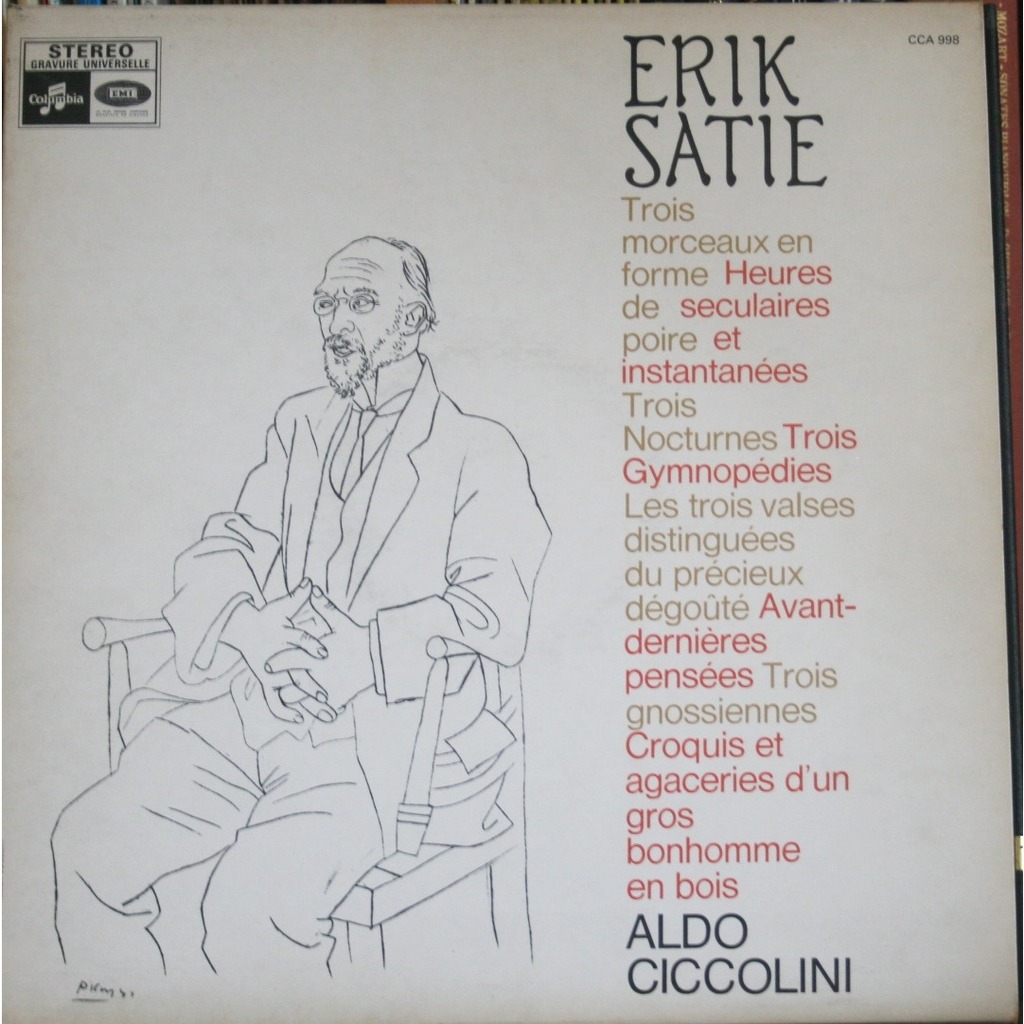 Aldo Ciccolini is a true piano artisan and is considered almost conservative by some. He allowed himself to bend through and contort the gymnopedie exercices and his recordings are the most readily available. Great way to easily add Satie to ones collection.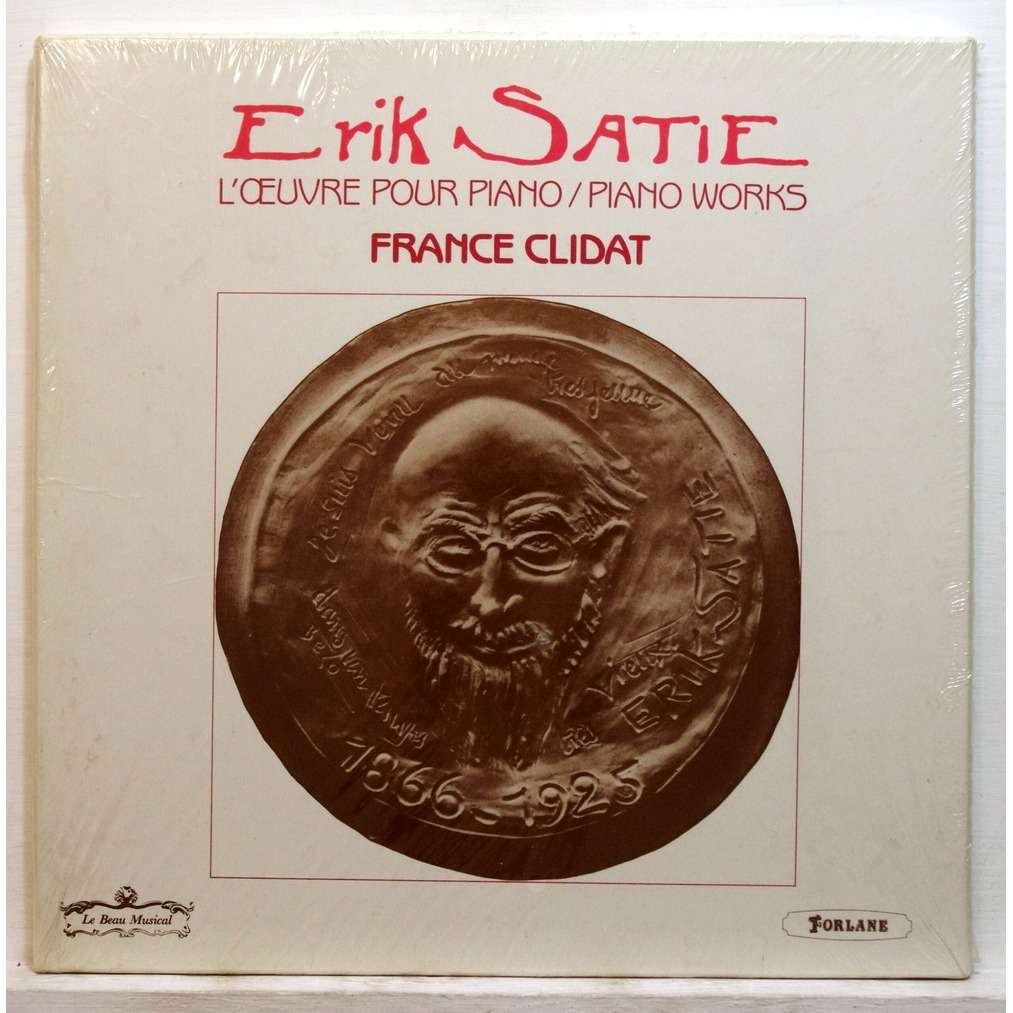 The more adventurous France Clidat plays the Satie pieces almost like studies and her boxset is an interesting option to hear the works in their entirety.