A truly great artist is comprised of many traits. Skill, innovation,style & ease of execution; all transcendent aspects of a singular personality that undoubtedly garner both critical acclaim and universal admiration. However above all, its the artists personal connection to the material and his creative interpretation that creates a unique emotional attachment with the listener. And everything from the artists biography to their professional approach matters. For me Samson Francois is that very elite category, a pianist whose life story and dedication to expression rendered his recorded works timeless.
With piano there are many pitfalls and traps, one can overpractice and become centered on technique or take interpretation too far and deviate from the correct notes. Repertoire and specialization can be a blessing and a curse as it sells tickets and leads to recording contracts, but this identification to a certain era/composer/country can be hard to shed. Francois is considered a French (Debussy,Ravel,Faure) expert and like many fiery pianists, Liszt & Chopin were his favorite vehicles, but its in his uncompromising approach separated him from the pack. Indeed with Francois, in both his personal and professional life, it was all about emotion, youthful exuberance and above all excitement. He never wanted to play the same piece the same way twice and he gave his body and soul to the craft. Just watch the singularity and intensity with which he plays Debussy's Isle Joyeuse
His biography (the excellent Scarbo by Spycket) reads like that of a rockstar with numerous nights spent drinking in seedy jazz clubs and a tumultuous personal life. However, qualifying Francois as a live hard, die young protagonist is too simplistic of a shortcut ,as I would compare him more to a Beaudelaire or Rimbaud : a sensible creative genius known for excess, ego and emotionally soaring highs and devastating lows. One thing is certain, his recorded works are considered amongst the best in history and hearing Samson approach a piece and coax the piano into translating his unique vision into sound leaves no one indifferent.
Recommended lp
Debussy Recital is Francois at the peak of his recording and touring career playing Debussy like no other. I found this in a warehouse on one of my first classical digs and it made me hunt down all of his other recordings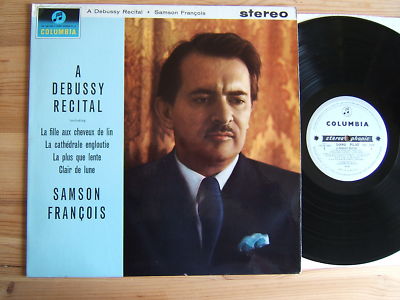 The Chopin Nocturnes are considered by many as his greatest achievement. This is a transcendental record that lets Francois' sensibility and power shine through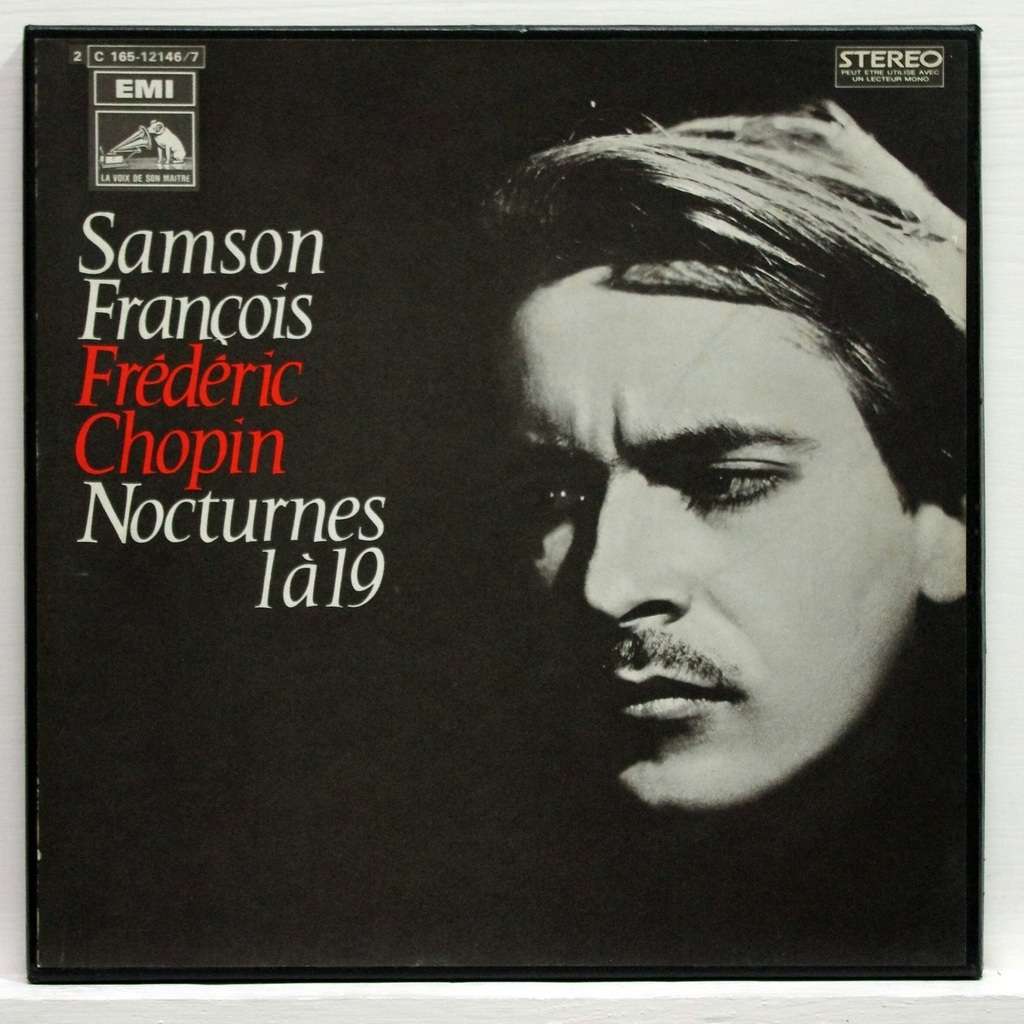 Another essential interpretation of Ravel this time, I would also add the Ravel concerto in G major and for left hand with Andre Cluytens as he was one of the only conductors Francois respected.