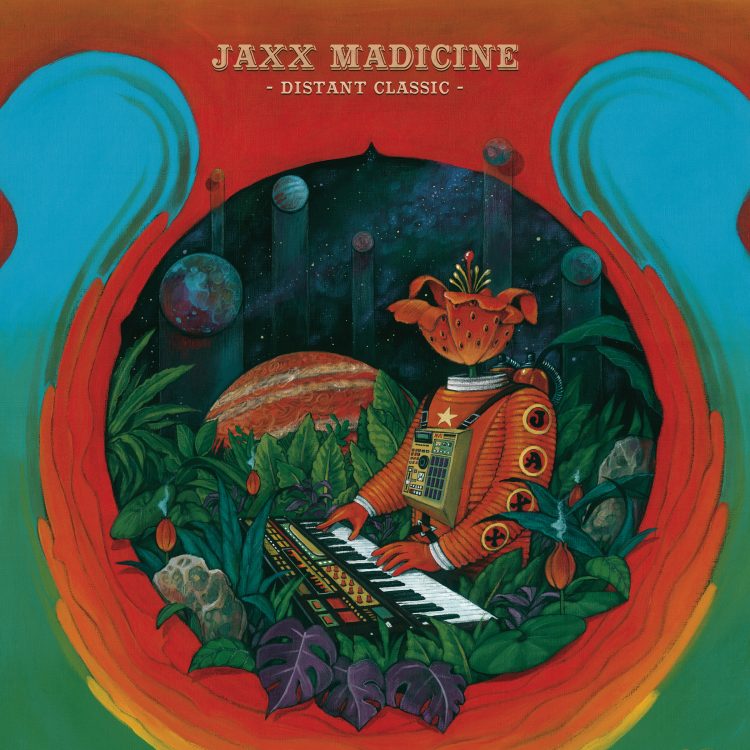 Exclusive Premiere: Jaxx Madicine "Espresso" (Local Talk Records)
Jaxx Madicine is a jazz-funk inspired house'ish outfit from Milan consisting of Turbojazz (Local Talk, GAMM Records), Parker Madicine (Heist, Bastard Jazz Brooklyn, CT-HI Records) and the talented jazz keyboardist 'Veez_0'.
With an organic and melodic sound collage you can hear influences from classic '70s jazz funk labels and artists like CTI, Mizell Brothers, Kudu and Bob James but also the current sounds of Kaidi Tatham, Byron The Aquarius and Harvey Sutherland.
After their debut EP "Montreux" they are now ready to drop their full album "Distant Classic" where the Jaxx crew exit planet earth and treats us to a space music odyssey that is full of surprises. During the journey they deliver house, jazz, fusion, boogie and jazzy beats from a highly melodic keyboard perspective. All tracks are made with a genuine love for analogue synthesizers, fender Rhodes, clavinets and some soulful MPC programming.
"Distant Classic" is an album that can be enjoyed both in the club and for home listening but we hope you will enjoy their melodic sounds on any platform. Just press go and enjoy the trip!
"Distant Classic" releases on vinyl October 23, all formats October 27 on Local Talk
---
Follow:
Jaxx Madicine
Turbojazz
Parker Madicine
Local Talk Facebook
Local Talk Bandcamp