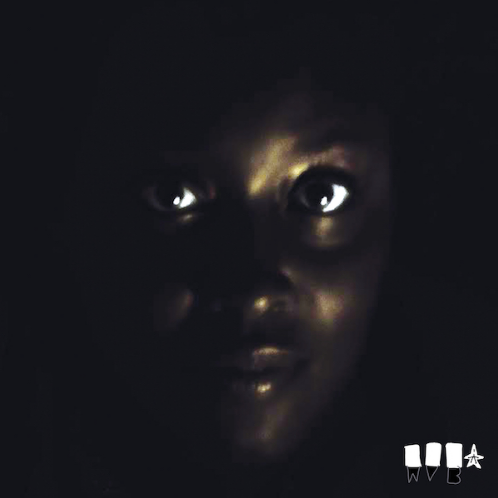 Exclusive Premiere: Mourning A Blkstar "Give 'Em What They Want" (Glue Moon Records)
"The overall concept of BLK Muzak was to combine a beat maker aesthetic to a historical and political landscape of Afrofuturism.
I wanted BLK Muzak to be a conversation with our iconic symbolism. The symbols that have always sustained marginalized people and those that are at the very heart of black music." – Ra of Mourning [A] BLKStar
Creating songs of both eulogy and revolution, the expansion of 21st century black consciousness is felt in waves through Ohio's Mourning [A] BLKStar. A force that has deep conviction, purpose, and weight, songs are voiced through the lens of chopped up drum grooves, stark melodies, and historic sample pulls. Afrofuturism is felt in paramount form within the group, scheduled to give the world their sophomore LP "BLK Muzak" coming on Glue Moon Records July 14th, 2017. The album will land on LP and digital formats, followed by select touring in their region. Mourning [A] BLKStar is bringing forth a conversation that aligns with the political and emotional state of this world, drawing together modern day spirituals of reverence and despair.
Formed behind the vision of group leader Ra Washington, BLK Muzak paints a vivid picture of the complexities surrounding the human condition. A survey of life is distilled through the fabric of the album's soul, encompassing themes such as spiritual ascension, structural counter balances in society, diverse communal values, the unchaining of the spirit, love for self, and revolution. Every word and lyric is galvanized into the diaspora of 21st century African-American culture, serving as both a force of light and a schematic to survival and independence.
Taking on influences as wide ranging as Eddie Gale's late '60s spiritual jazz opus Ghetto Music and the world-renowned works of poet, playwright and essayist June Jordan, BLK Muzak is life through sound. With the group comprising vocalists LaToya Kent, Kyle Kidd, and James Longs, a full spectrum of knowledge and harmony is offered. Scintillating vocal runs spiral over smoldering synth bass and hard hitting snares and kicks. An arena where the presence of a Dead Prez and a Gil Scott-Heren are pulled into the same tapestry of culture. The name of the group finds a shared passageway to multiple worlds and reflects the importance of the music, showing honor and acknowledgement to the lives that've died at the hands of police, along with the beauty and expressive legacy of African-American artistry.
When looking at the roads that led to the creation of BLK Muzak, it's important to understand the history of the group. Group leader Ra Washington plots out the following timeline, "It was originally just me doing what I've been up to for more than a decade: make a batch of beats and record over them. But this time I wanted some different voices around me, so I invited LaToya Kent, who I've known since high school, and James Longs who I've known for at least five years. We recorded twenty songs and then after listening back to the roughs, we decided that maybe this could be a band. We enlisted a jazz singer named Kyle Kidd and went back to the studio and recorded eleven more and from that we put together BLK Muzak. I think for me it was a real reflective time. One of my best friends had been murdered and I was kind of floundering in making. I didn't know if I should keep going because it hadn't been that much distro of the projects and I felt like maybe the idea of making a living as an artist was a misnomer. LaToya was itching to record and James had never done it professionally with original content. So I think we were all looking for a spark but we didn't want to just make something, we wanted it to be impactful and original."
"BLK Muzak" will be available digitally and physically July 14, 2017 on Glue Moon Records