Talking Parallels With Nosaj Thing
If you ask anyone who is a fan of LA's Beat Scene about Nosaj Thing, they will tell you that without a doubt, he is one of the founding members of the movement.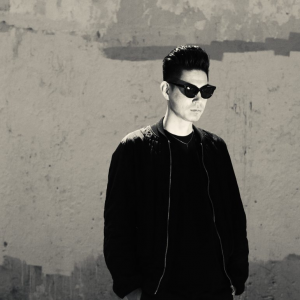 Nosaj Thing (real name Jason Chung) started his career off by attending one of LA's first Low End Theory nights – before it was even called Low End Theory – after seeing a flier posted in an online forum. He showed up early with his laptop in hand, hoping for a chance to open for DJ D-Styles, who happened to be one of his favourite DJs. After rocking the pre-show, he ended up meeting Daddy Kev, Flying Lotus, Samiyam, and well the rest is history as they say. Since then, Nosaj Thing has released three studio albums since, and his fourth entitled "Parallels", is expected to be released early this September on Innovative Leisure. Other than artists in the LA Beat Scene, he has worked with and produced for Chance The Rapper, Kendrick Lamar, Kid Cudi, Toro Y Moi, Steve Spacek, and so forth.
We were able to catch up with Nosaj Thing to talk about the creation and process of "Parallels", what he has planned for his new live show, and a look at his newly formed 'record' label Timetable Records.
So you've got a new album on the way – Parallels. Is there a recurring theme or a certain idea you had in mind when putting it together?
nosajthing: I noticed that I like to let things happen naturally, and somehow things just come together. It's always a trip. Of course it also takes some initiative, I've just been trying to find the right balance. My albums have always been more of an exploration and everything just starts with experimentation.
In the description of the album you mention a personal & musical "identity crisis", what do you mean by this?
nosajthing: I see it as a blessing. I come from the DIY scene in LA and started playing shows at The Smell… on a typical night you would see noise, folk, and punk. When I started out I wanted to produce Rap and R&B, but nowadays I go from making ambient music in the morning to a recording session with a rapper / singer in the afternoon. Also, when DJing and not doing a "Live Set" I play house and techno and none of my own tunes!
Right! I can see how that's a blessing too. Rather than being pigeonholed as just always a certain tempo or feeling, you kind of go where it takes you more or less?
nosajthing: Exactly!
So when creating a track, what do you usually gravitate towards first? Is it a sample that catches your ear, do you start by making drums, is it jamming?
nosajthing: Its always different. I'm usually inspired by a sound first. It can be a snare, synth, or bass, and if it fits what I'm feeling then I'll keep moving with it. It's the best part of the process, I have way too many demos that will never see the light of day! When I'm in production mode I like to create a template so there is no time wasted. I'll make a few different sound palettes and then use them in a few different ways. You can loose momentum if you're looking for the right snare for 5 minutes.
How much time would you say you spend on creating and arranging a track vs. mixing and making it all sound and blend right?
nosajthing: Creating the idea is easy, I would say in around 10-20 minutes all the parts are there. It's the mixing and arranging that can take weeks. I'm still trying to figure that out. It's like solving an equation and it never gets easier!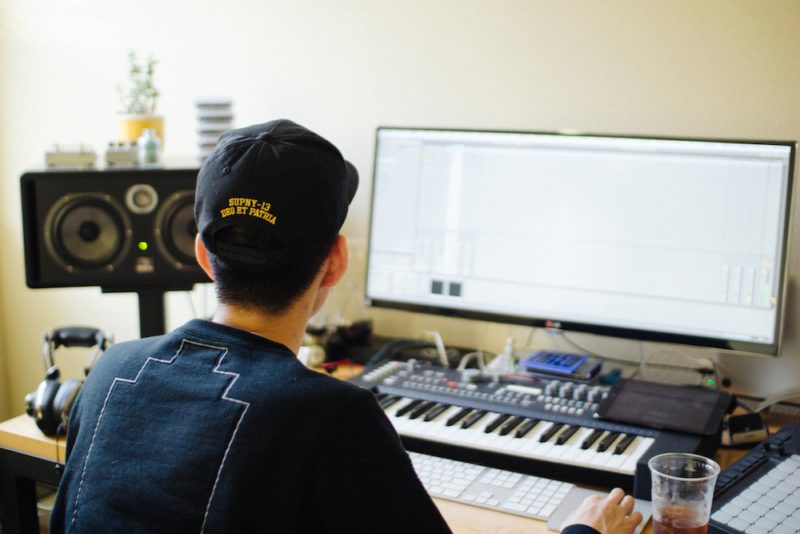 Do you have a home studio or do you usually go to a studio for this?
nosajthing: For my solo projects I work at home. I've tried to set up my home studio so I'll never leave. I always try to improve the workflow by moving things around and adding new gear.
Have there been any recent additions to your studio (hardware, software, or plugins) that have made a big impact on the way you have been approaching your music?
nosajthing: Yeah definitely! I've been back into vintage gear with the Prophet 5 and the Moog Rouge. You can't reproduce that sort of stuff with plugins. There's dirt and grit and they sound alive.
Would you say there is a piece of hardware that you absolutely couldn't live without?
nosajthing: You know… it's probably Ableton Push. It just really helps my workflow and the way it makes the software into something physical is really great. I'm hyped on how that's going to evolve.
So what is your live set up going to be for the Parallels tour? I know you've always had some pretty gnarly visuals, is there something you have planned in that department?
nosajthing: I keep my gear set up pretty simple – Laptop, Maschine Mikro, iPad with Lemur. I'm not trying to loose anything anymore or break my back, we got touch screen MIDI it's 2017! For the visuals, my collaboration show with Daito Manabe is constantly evolving. There are a lot of variables to that show and we can only do it if it makes sense. I'm building a new show for upcoming tour and experimenting with light and space. I'm interesting in using the entire space of the venue instead of having the audience just look at the stage. I'm just on stage with some gear working the tunes, I'm not singing or playing any traditional instruments so I still feel uncomfortable with being watched while doing that. That's why I started doing visuals in the first place!

Speaking on mediums other than music, is there something that isn't music that really inspires you? For some people it's food, for some people it's sports, is there something like that for you?
nosajthing: I've been better about being social these days, and meeting new people inspires me – conversations, and also just people watching; how someone walks, mannerisms, things like that.
Interesting, that's a new one! Do you try to directly translate it into music or is it something that just gets you going?
nosajthing: I mean that's a vibe you know?
Absolutely! Along with the new album, I also wanted to ask you a bit about your new record label Timetable. What's your vision with it?
nosajthing: Timetable is a label with my favourite artists and musicians that isn't limited to just music. Music is the base but it's film, product, experience. Most of the artists on Timetable do multiple things and I feel that a lot of us are these days. We have a nice wave coming this year and everything is going to be available directly on our website this summer. It's been a long time in the making.
In the era of the internet and a pretty strong DIY culture, how important are record labels in your eyes?
nosajthing: For me, it's important if there is a shared vision. It's really difficult to do anything yourself. I'm thinking Wu Tang, X Men, that sort of thing. Everyone on Timetable has their own sound but we still roll together.
Especially coming from someone like yourself who has such a unique sound and presence, do you have any advice for a new artist who is trying to make a name for themselves?
nosajthing: Focus on your sound, experiment. Send it to the right people – people who inspire you. Also, when you send demos make sure you're name is on the file! I know it sounds simple but I have so many tracks with just the song title, no way I can find who it is! Pretty crazy but it's important to focus on visuals and artwork too. We listen to music through a screen now so just give that a little attention as well.
*Bonus Round* One thing that I want to ask before we go – if you could get four artists to work together on a track or EP, dead or alive, who would you choose?
nosajthing: Damn! That's way too hard man, especially with dead or alive, so I'll just go with alive. Kendrick… Kid Cudi… Steve Spacek… Dam Funk… and fuck it, Wu Tang! [Laughs]
Wooo! [Laughs] Alright well thanks for the chat man! I don't know if you've got Montreal in your sites for the tour, but if you do I'm stoked to see and hear the new album in a live setting. Other than that, best of luck with everything, I'm looking forward to what you've got on the way!
nosajthing: Ahhhh thank you so much, I love Montreal. Appreciate you man, peace!
---
"Parallels" releases September 8, 2017 on Innovative Leisure.