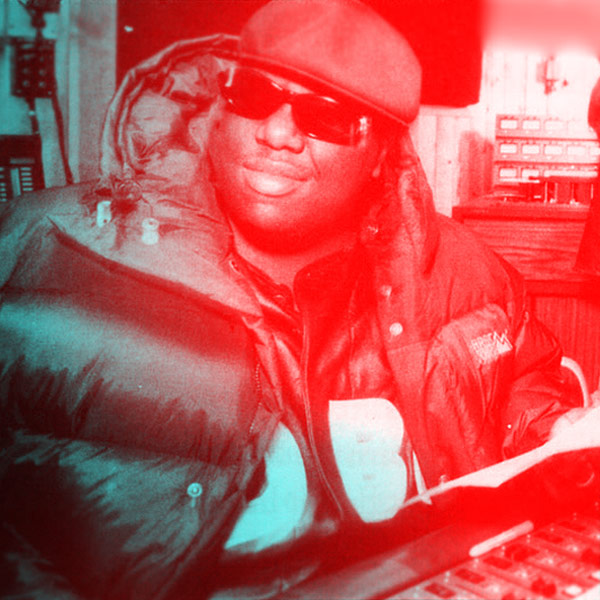 Forgotten Treasure: Notorious B.I.G "Everyday Struggle" (1994) + Samples
Declaring any Biggie track to be a forgotten treasure is a delicate statement. Yet, this powerfully delivered storytelling rap full of personal despair is an underrated album-only track from his classic debut Ready to Die.
Furthermore, many aspects, from the production to the sampling, have truly been forgotten and overlooked in the two decades since the release of the legendary record. It was always my favorite song from the album as it truly encapsulates the raw essence of the whole opus; banging beat that you can't get out of your head and emotional and devastating reality check through relatable lyrics.
I must have hummed the beat every day and learned the lyrics by heart within a week, but I was not yet old enough to pay serious attention to the production credits when the record came out. The Bluez Brothers (apart from being the hardest production team to google), were composed of Lord Digga and Norm and were only really known for their work with Masta Ace before Puffy picked up their beat. They then proceeded to never produced anything as popular again.
However, this beat alone should land them high in the list of golden era production for the perfect combination of a straight drum break and straight jazz loop working out so vividly. The Five Stairsteps' "Dont' Change Your Love" drumbreak has been used A LOT in Hip-Hop (most notably in ATCQ's We got the Jazz and NBN's Hip-Hop Hooray), and as is the case it shine brightest when it is laid over a delicate sample that lets the crashing drums "breathe". Digga and Norm could not have found a smoother yet complex sample than Either Way by arranger/composer Dave Grusin.
Grusin's soundtrack work has been a hot commodity among crate diggers for years, but this record and its cover screamed cheezy ageing artist releasing smooth jazz. And although that may have very well been the case, the arrangements (especially the bass work) on that particular song are what made Everyday Struggle such a hypnotizing beat. Usually beats highlight an isolated part of a sample, but in this case, the whole melodic phrase is utilized and it ties in nicely with the nostalgia of the track and its lyrical content. You are teetering between sad/depressed inertia and hustling energy and eerily this sample feels like just that. Grusin has always worked with dramatic movie scores (like the spy flick Three Days of the Condor) so those roots with the new smooth jazz approach can explain this resulting sound.
It's easy to forget the skill and work behind a rap single, but to me this is an example of a perfect rap track and a truly masterful piece of music. The 5 Stairsteps, Bluez Brothers and Grusin may never get the recognition they deserve and BIG was taken from us to quickly, yet this song and its charged message will resonate with people forever.