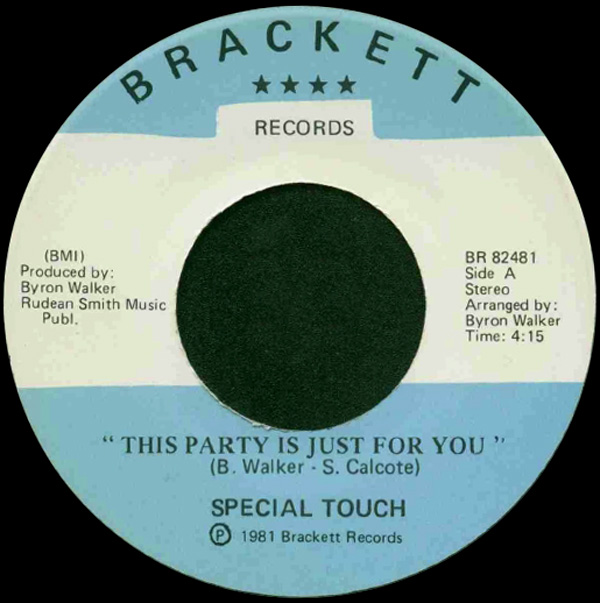 Forgotten Treasure: Special Touch "This Party Is Just For You" (1981)
I recently did a mix for the legendary WeFunk Radio show, a collection of summertime sunshine vibes, and was reminded of this modern boogie jam from Chicago circa 1981: Special Touch – This Party is Just For You. There is a 7″, as well as a 12″ version – both released on Brackett Records.
Outside of a few releases, there's not much else to go by from the band, or the label for that matter. Either way, this is a guaranteed party starter; the rhythm section alone is enough to sway you in the direction of the dance floor – the funky guitar, party coaching chorus and playful raps are all icing on the cake.
You can catch the WEFUNK episode right here or if you want to snag just the mix, go here:
Discogs Link: Special Touch – This Party is Just For You (1981)