I was having a chat with my good homie ONRA this summer and we were thinking of a mixtape we could do together and we got the idea of doing a teenage years mix with all the stuff we each grew up on… Now, that mix is coming very soon but in the meantime here are some of my biggest influences growing up. And feel free to let me know what were yours in the comments!
#1 A Tribe Called Quest "Low End Theory" + "Midnight Marauders"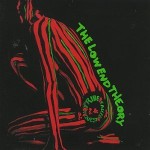 These are by far the two hip-hop records that I listened to the most growing up. I know every lyric, every skit, track #s, liner notes, shout outs and so on. My cousin Jessica gave me the tape when I was about 13 and i'll never forget it! (thanks for setting me on the right path!)
#2 Portishead "Dummy"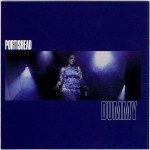 I remember seeing the video for "Sour Times" just this one time on Musique+ (Quebec's equivalent to MTV) and I was hooked. I then saved money for a week and special ordered it from HMV. This would be my introduction to the whole trip-hop movement.
#3 Rage Against the Machine (self-titled)
As you can tell from my list I was always more of a hip-hop kid but I could get down with more rock things too as long as they had that same kind of feeling. I remember we had 2 Rage songs on our basketball warmup tape! A bullllllet in yoooo head!!!!
#4 Roni Size "Reprazent"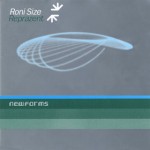 One of the first electronic records I listened to. Roni Size was a revelation for me because it had that real urban sound, especially the tracks with MC's. Just the 160bpm beat pattern was something I had never heard! I did know what the hell Drum & Bass was but I liked it instantly.
#5 Mc Solaar "Prose Combat"
Ask any kid from France or Quebec you are always going to hear about this record and IAM's "L'école du micro d'argent" as the two most important french rap albums ever. I am listing this one because it came first. At the time, this was hands down the best hip-hop record to come out outside of  the US.
#6 Outkast "ATLiens"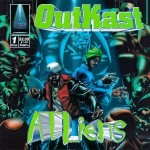 I was always more into the East Coast sound so this was a huge revelation to me because of its originality and space age funkyness far outside the tradictional east coast boom bap sound.
#7 Mary J Blige "What's the 411?"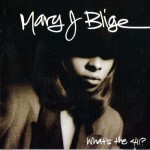 I had to pick at least one R&B record because, I won't lie… I used to listen to some of the cheeeeesiest but dopest R&B… Boyz II Men, SWV, Silk, Jade, Janet Jackson, and so on!
Feel free to give me some of your classics in the comments!