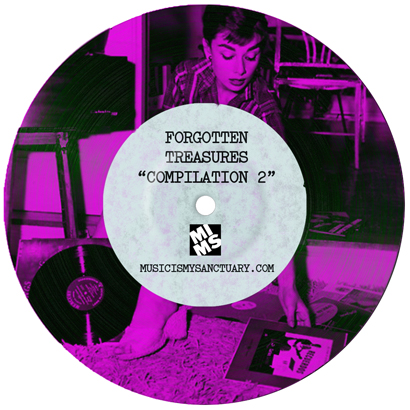 MIMS "Forgotten Treasures Compilation #2"
Here is our second compilation of  "forgotten treasures" which is – if you're new here – one of the pillars of this website. We plan to put out one of these every month to go along with our monthly MIMS night in Montreal (every second saturday of the month at Belmont).
The idea is to ask our DJ and Producer friends to pick one track they'd like to share with you. The second volume has 16 tracks, some you might know about but if you're like us, most you either didn't know or completely forgot about. (In case you don't have it yet, here is the link for volume #1)
16 beautiful pieces of music for you. Jazz, Soul, Techno, House, Boogie Funk… connecting the dots!
01. Kronos Quartet – Nardis (pick by TA-KU)
02. Tania Maria – Transamazonica (pick by FULLRANGE)
03. Loose Ends – Don't You Ever (pick by ZED BIAS)
04. James & Bobby Purify – I'm Your Puppet (pick by LAIDBACK RADIO)
05. The Five Stairsteps – Danger, She's a Stranger (pick by DJ ASMA)
06. King Tim III – Charley says (pick by DJ EVO)
07. Darwin's Theory – Keep On Smiling (pick by SCOTT C)
08. Lesette Wilson – Caveman Boogie (pick by ANDY WILLIAMS)
09. Cloud One – Flying High (pick by DOC'TRIN)
10. Neon Fusion – The Future Ain't The Same (pick by MOONSTARR)
11. Daz-I-Kue ft Andrea Clarke – feline coop (pick by DAZ-I-KUE)
12. Adamski – Over Killer (pick by POIRIER)
13. .Xtrak – Multiplexor (pick by SEAN KOSA)
14. The Return – New Day (pick by LEXIS)
15. Orchestre Poly Rythmo de Cotonou – Cherie Oyo (pick by SEVDEE)
16. Juan Pablo Torres – Con Todos Los Hierros (pick by ZATTAR)
Download Link
---
Also, check out MIMS Forgotten Treasures Vol. 1 free download yo!