Here is fifth compilation of "forgotten treasures" which is – if you're new here – one of the pillars of this website. The idea is usally to ask our DJ and Producer and all around Music Junky friends to pick one track they'd like to share with you.
The fifth volume however is a "MIMS Writers Special" meaning all the selections are by members of our wonderfully talented & passionate MIMS Family! 15 hand picked treasures: some you might know about but if you're like us, most you either didn't know or completely forgot about. (Link for previous editions below)
Jazz, Soul, House, 80's Boogie Funk, Latin gems… connecting the dots!
01. Wee – I Want to Show You How (pick by B-DUB)
02. Héctor Lavoe – Tu bien lo sabes (pick by MARKINGS)
03. Ti Pouchon – Toto Necessite (pick by AISHA)
04. Blair – Nightlife Edit (pick by ASMA)
05. Chris Simmonds Project – Work It / Mike Huckaby Remix (pick by THE RAWSOUL)
06. Jeremy – Soul Kicks (pick by SANDY TEA)
07. Pattie Blingh & The Akebulan Five – Brother – 2562 Remix (pick by CAL)
08. D'Cruze – Lonely (pick by YOHANN KOSHY)
09. Taral Hicks – How Can I Get Over You (pick by DOC'TRIN)
10. 15, 16, 17 – Good Times (pick by JOANNE LAM)
11. Horace Andy – Skylarking (pick by PHILIPPE SAWICKI)
12. Astor & The Potentials – My Baby Knows (pick by EVO)
13. Knight Action – Single Girl (pick by DEVON EVE)
14. Dick Hyman – Alfred the King of Disco (pick by PHIL SPARKZ)
15. Tommy James & The Shondells – Crystal Blue Persuasion (pick by NICO BOESTEN)
16. Clifford Jordan – John Coltrane (pick by LEXIS)
* Disclaimer * Please note that this is a free compilation for promotional purposes only. The goal here is to make people discover some forgotten songs & artists. If you have any legal problem with a track on the compilation, let us know and we will take them  down.
Download Link
---
Also, check out the other 4 volumes in this series.
MIMS Forgotten Treasures Vol. 4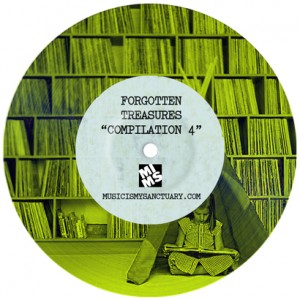 MIMS Forgotten Treasures Vol. 3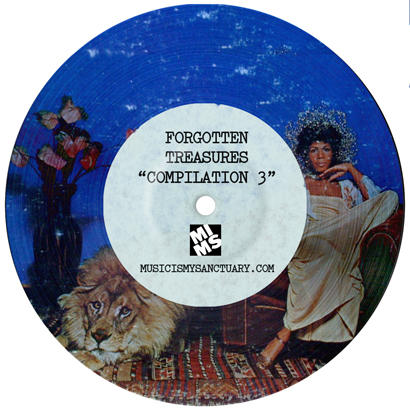 MIMS Forgotten Treasures Vol. 2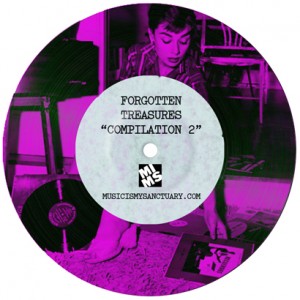 MIMS Forgotten Treasures Vol. 1