Don't Sleep on this one! One of the best scores / best movies of the last 20 years finally on vinyl!
via TurntableLab.com
"Limited edition orange vinyl pressing of Cho Young-Wuk's standout score. The Korean composer has scored nearly 50 films, but Old Boy was the film that really launched his career. The soundtrack is dark and moody with touches of John Carpenter and Hans Zimmer.
A sense of melancholy hovers over much of the music; sad trumpets wail into the night, while strings descend into misery. Cellos emphasize loss and despair. There are moments of action, but overall the soundtrack is a somber affair. However the music is not depressing, you get a sense of the pain and anguish that the main character goes through on his quest for the truth."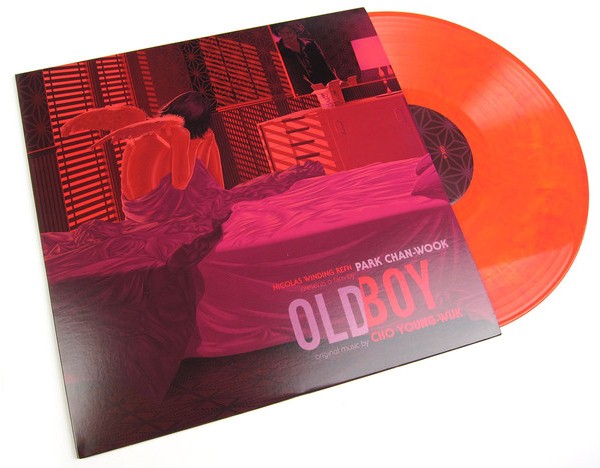 Buy Vinyl