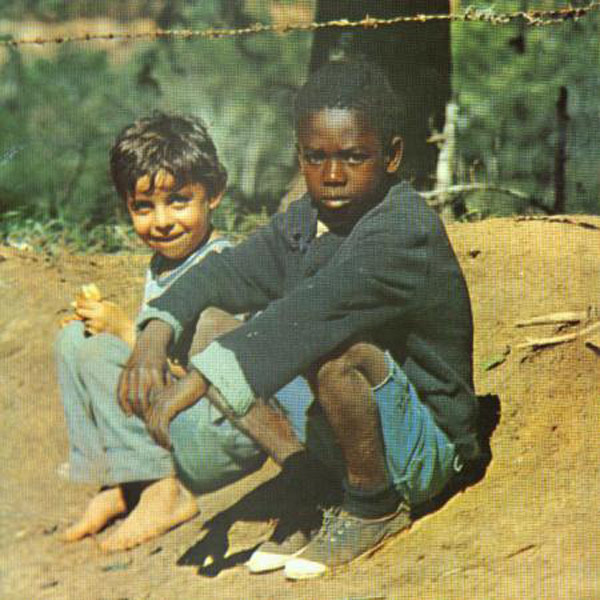 Version Excursion: "Tudo O Que Voce Queria Ser" (Milton Nascimento)
Tudo O Que Voce Queria Ser by Milton Nascimento is the opening track of his legendary Clube da Esquina album (with Lo Borges) and it also represents the start of a whole brazilian regional renaissance. Nascimento's creative vision, his personal poetic songwriting and his truly unique voice sparked a revolution in Brazilian culture and put the Minas Gerais province on the musical map.For me the song was the start of my Brazilian love affair with the sounds of this country I could only dream of visiting and its sulfruous language I could only hope to understand.
My father had left his collection of records to me and I was grooving to the Jorge Ben medley album and chilling out to Joao Gilberto's Bossa, but was not yet ready for the experimental Nascimento. I had inherited his Best of album and when I actually put on this song something changed. The guitar intro is immediately captivating and then the lyrics ( I did not understand at the time) lull you in; then you find yourself in a transcendant feeling of rocking out to the softest soothing yet exetremely felt bridge and then the lyrics are reused, transformed and before I knew it, i found myself screaming at the top of my lungs while Nascimento seems to be simply whispering. Needless to say I was hooked on this psych tinged folk with national roots that covered all ranges at once.
I got a chance to live in Brazil, for half a year, in the heart of Minas and understood from the locals and from visinting the clube da esquina museum the true depth of that composition and of Nascimento's output. I started understanding portuguese as well and was now even more blown away by what the song represented. Simple yet profound, its a take on our life's ambitions and Milton calls us out on the way we let dreams fade in the most therapeutic way possible, so you go through both frustration and inspiration and are left feeling lighter and more determined. I was certainly determined to discover more Brazilian music and I went much deeper into the genre.
Which brought me to Quarteto em Cy's self-titled 1972 release on Odeon that features a cover of Tudo O Que Voce Podia Ser. Again the same ambivalence is found, a fresh faced former bossa jazz quartet takes a turn into psychedelic territory on the same label where their once mentor/agent Marcos Valle had already "turned" other artists to the "dark" druggy side of tropicalia music. However, the never lost their innocence and continue to do what they do best. Instead of a dark introductory guitar riff, you get an almost medieval intro and then instead of the conclusive screams, they go back to their essence of scatting harmonic vocalises. Another stunning version of the song is born. The group was used to covering standards with an almost poppy fee,l but they truly transformed this one. I almost don't know which version I prefer.
(By the way, this version was just featured on Lexis' selection for his latest monthly MIMS Show)
Finally, both songs have been reedited for the dancefloor with a more house feel.
I feel like this song is underated and universal and many fans of Clube da Esquina have never heard the stuopendous Quarteto version. In this spring season its truly time to get aquainted or reaquainted with the profound nature of musica brasileira at its most poetic.
---
And while we're talking about covers, check out this great picture of the two kids that posed for the cover of the original Nascimento record, posing together many years later.
Beautiful!