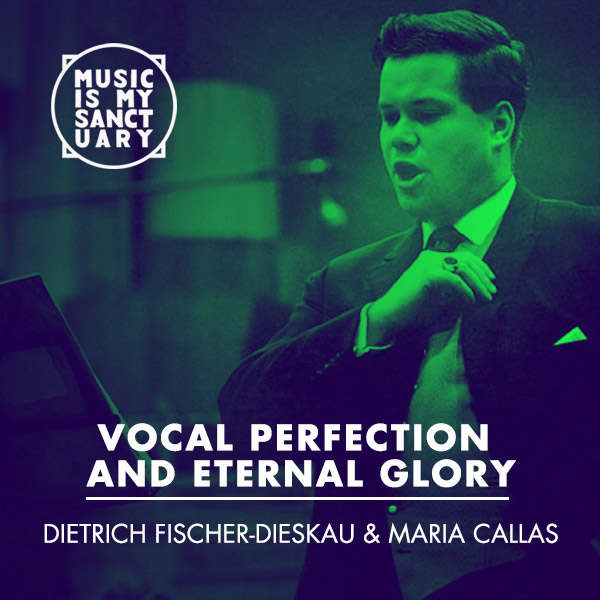 Vocal Perfection and Eternal Glory: Dietrich Fischer-Dieskau & Maria Callas
The human voice is a formidable instrument. It's astounding to think of the required combination of physical prowess, emotional intelligence to properly interpret a passage and skill and culture that allows a performer to enunciate repertoire in many languages effortlessly and truly master this musical tool. Those that made to the upper echelon of the profession should rightfully be considered otherworldly figures and in honor of this year's Concours International de Musique de Montreal vocal competition (concoursmontreal.ca) I chose to highlight a female and male performer who are seated at the pantheon of incredible vocalists. Musicianship,power, dedication and finesse are both traits shared by the unrivaled Dietrich Fischer-Dieskau and legendary Maria Callas but their paths to glory and lasting impacts on music are vastly different.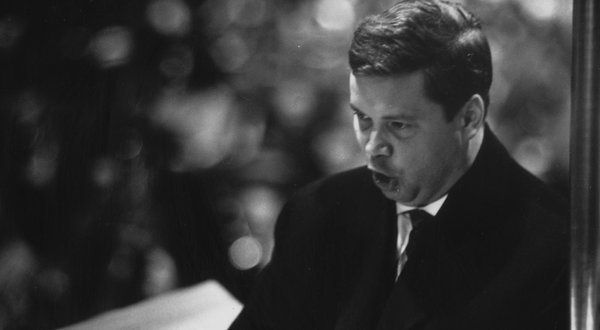 Dietrich Fischer-Dieskau, was a German baritone who was virtually omnipresent on opera and concert platforms for close to 30 years. Dieskau was one of the most recorded singers of all time, with a remarkably varied repertoire that spanned centuries and cross many cultural bounds. Musicologist Alan Blyth claimed, "No singer in our time, or probably any other has managed the range and versatility of repertory achieved by Dietrich Fischer-Dieskau. Opera, Lieder, Oratorio in German, Italian or English came alike to him, yet he brought to each a precision and individuality that bespoke his perceptive insights into the idiom at hand."
Dieskau later became a conductor and scholar who wrote many books about composers and musical forms (this great article goes in depth on his impact as a musician and scholar). He truly embodied his famous quote "The important thing is to discover music through musicians and not the other way around" With that in mind, rather than expanding on how perfect the world renowned vocalist's voice and technique truly were I will Leave you with this quote and video for you to discover his flawless approach to his most famous take and beloved song form the Lieder or Art Song.
« The Lieder provides unique joys. It forces one to dive into the heart of poetry and navigate through the text's cultural context more intensely than opera under a director. Over the course of a recital, you might have to interpret twenty different characters ; embodying them from the get-go. Thus, when approaching opera, the Lieder singer will benefit from a much vaster palette of nuances. »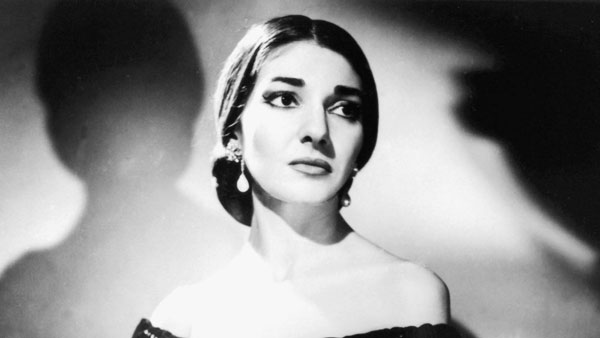 The consummate diva Maria Callas may very well be more known to the general public for the unwarranted controversies that surrounded her career, rather than for the exceptional quality of her dramatic interpretation and truly unique tone of her voice. However, if Dieskau career and recordings serve as the blueprint for vocal interpretation, Callas' exploits should be the handbook of musicianship. Artistry always came first and although Callas stellar training is undeniable, it was her dramatic expression that allowed her to separate from the pack and become the unforgettable Divina she was destined to be. Opinions about her voice were as varied as her repertoire and as wide-ranging as her vocal register. Indeed, she was difficult to categorize as especially since in her prime, her repertoire contained the heaviest dramatic soprano roles as well as roles usually undertaken by the highest, lightest and most agile coloratura sopranos.
One thing is certain, she had an immediately recognizable tone and a combination of her presence, technique and interpretation left audiences enthralled and captivated from the opening notes to the final act. Many assert that she was a mezzo who extended her range through sheer willpower and training and her life story is the definition of dedication leading to greater things. To me this can be felt directly through her voice and the passages that traded evenness of scale for a more untamed attempt at the notes never once withered from her all encompassing control. And that, was the Callas sound! This quote reveals everything about her understanding of her instrument and is a lesson that will serve all the young hopefuls in the competition "It's not enough to have a beautiful voice. You must break it into a thousand pieces, so it will serve you."
With such accomplished musical and recording careers these artist's output can be found quite regularly on vinyl. Here are some recommendations of my favorite recordings and I took the liberty of including two versions of their most heralded interpretations.
Schubert's Winteriesse is by far Dieskau's most celebrated work. Both the Jorg Demus and Geralrd Moore accompanied recordings serve as the absolute unquestioned reference.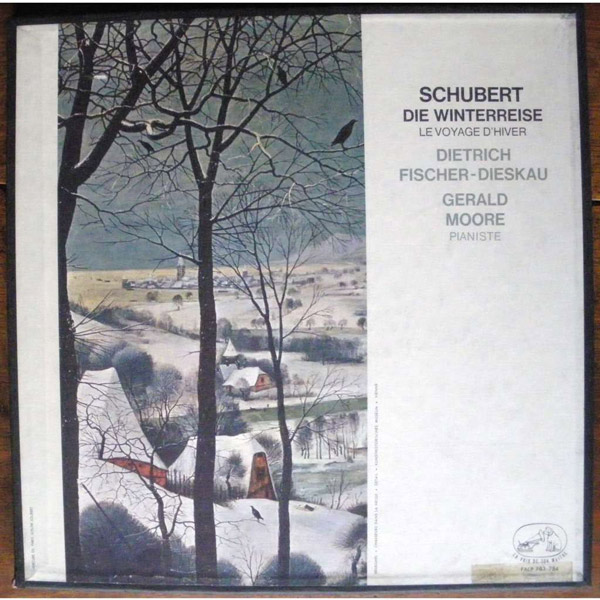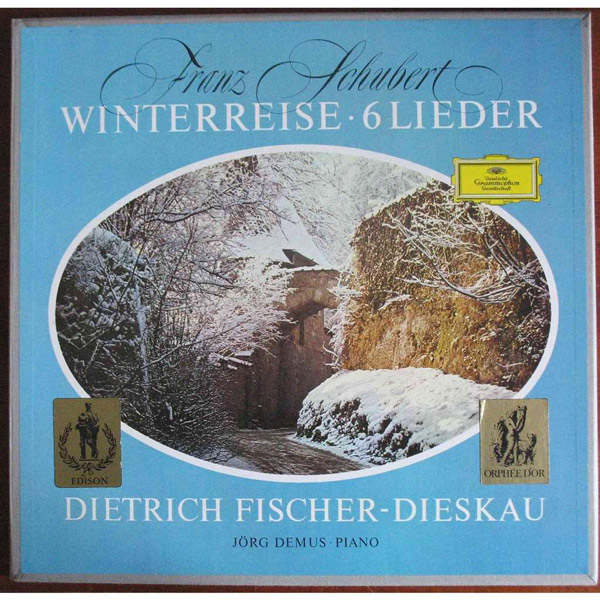 Dieskau worked closesly with legendary German conductor Wilhelm Furtwangler and I feel like they shared a similar creative spirit. Dieskau's work with Wagnerian opera is not highlighted enough in my book.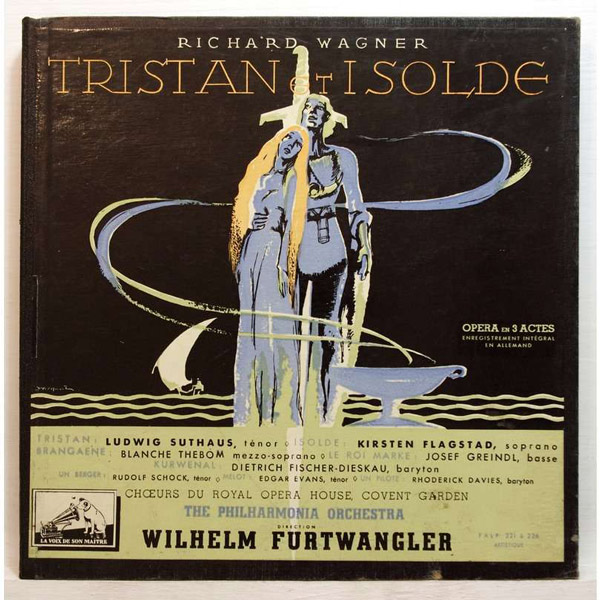 Benjamin Britten's War Requiem is proof that Dieskau stayed open to many styles throughout his musical and academic career even when so closely associated with a traditionalistic approach. furthermore, his English performance seems so natural.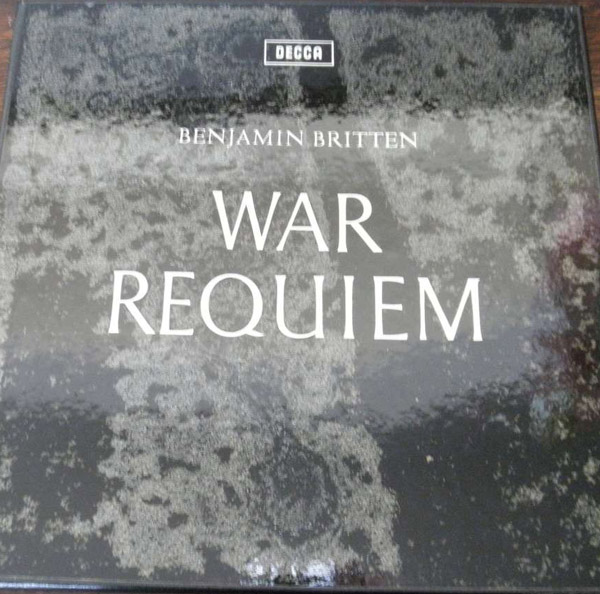 Don Carlo is proof that regardless of his lyrical baritone classification, Dieskau could belt it out with the best of them.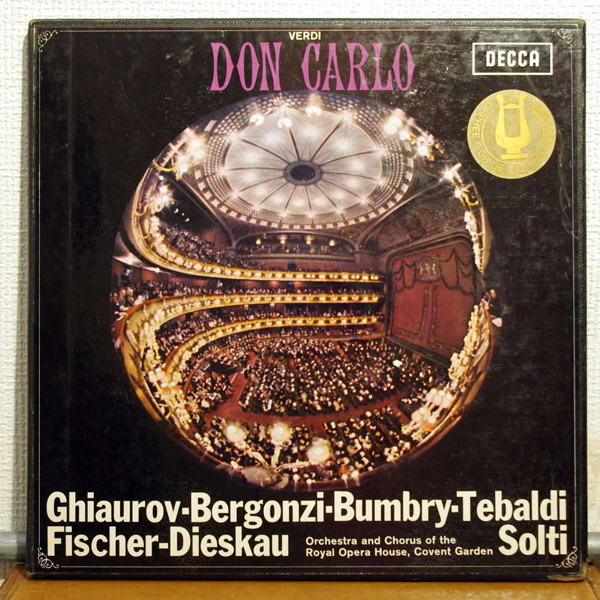 Needless to say any Dieskau Lieder recording (especially on DGG) needs to be picked up on sight!
The Barber of Seville explains why Callas remains one of the classical industry's greatest selling artists to this day and showcases one of her more playful interpretations.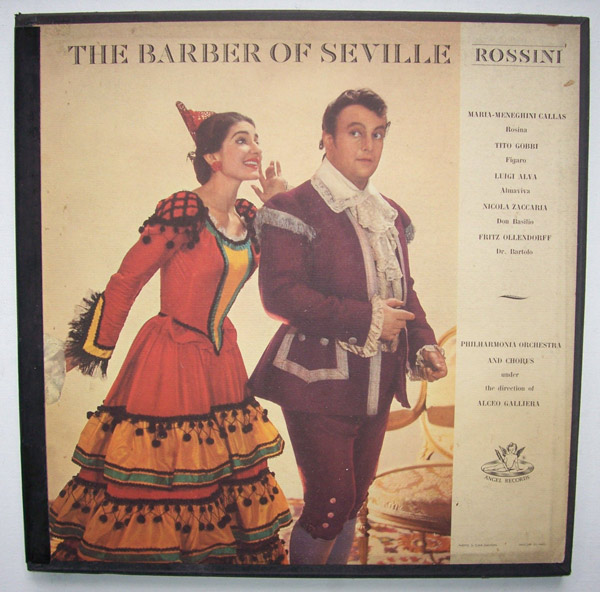 On the opposite spectrum Medea is darker and more dramatic, this was recorded later into Callas' career when she left fame and glory in Italy to conquer America. The rich Living Presence Mercury recording captured that period in all its texture and richness.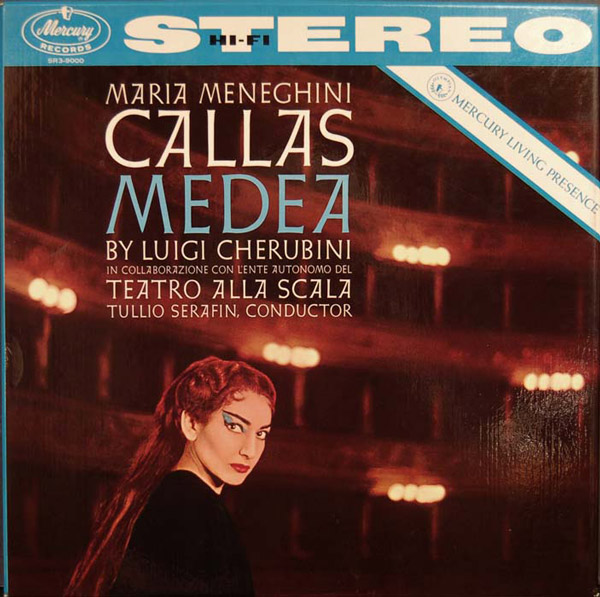 Tosca is synonymous with La Divina and along with Carmen seem to have been roles written for her both versions are spectacular.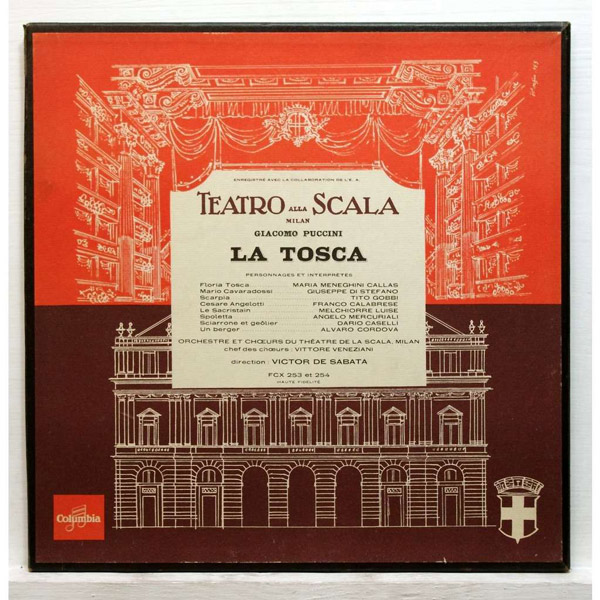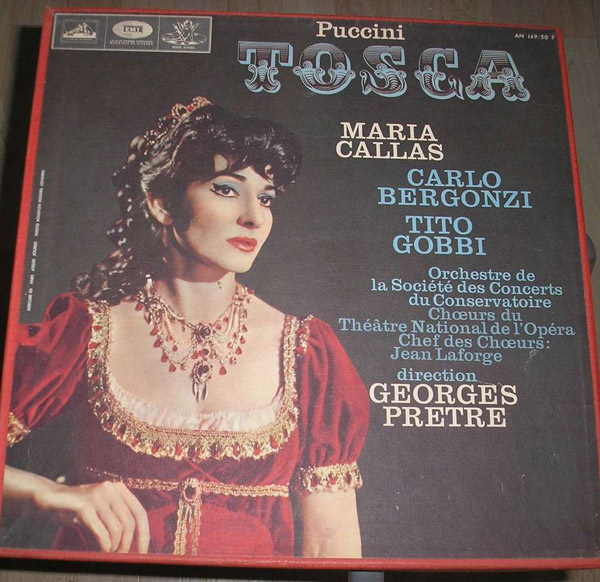 I recommend finding this Boxset or one of many compilations of Callas recital pieces to truly grasp the extent fo her repertoire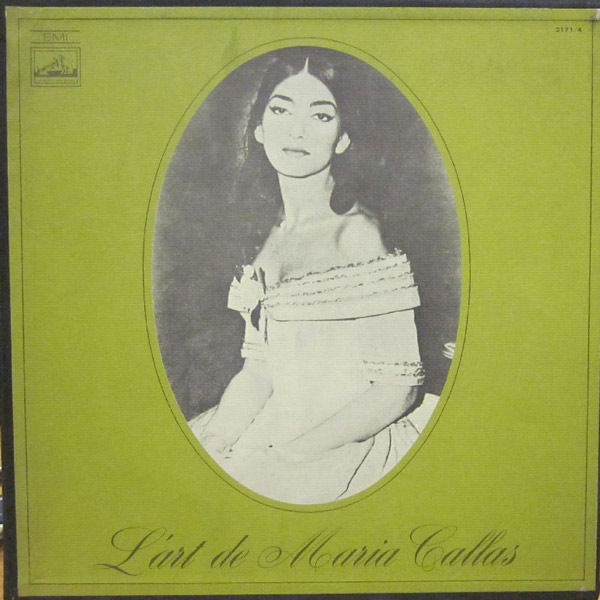 The annual Concours International de Musique de Montreal will be held from May 24th to June 5th and will feature Cinevox a free movie mini-festival with films on both Diskau and Callas
More information,schedules and tickets can be found here www.concoursmusical.ca