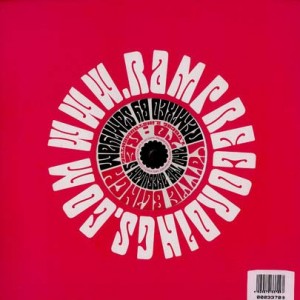 Forgotten Treasure: Pattie Blingh "Brother: The Point" 2562 Remix (2008)
What with Mr Huismans (aka A Made Up Sound / 2562) taking us on a tour of his favourite record stores (link to article), now seems like a good time to drop this Forgotten Treasure.
Dubstep happened to me when I started uni in 2005. It involved spending hours in a grubby room under Brighton seafront with a soundsystem big enough to vibrate your alveoli. The music was pretty good, consisting of little more than a bass noise and a snare positioned in a rhythmic fashion. The word 'Squillexcth' hadn't yet been invented.
For me, dubstep worked in a club, pissed off housemates and sounded good in the back of my mates dented Peugeot but didn't go too much further than that. Then, the next couple of years brought a pair of Dutchmen playing something sounding a bit like garage mixed with Basic Channel. Martyn and 2562 made music I listen to everywhere.
Martyn got to me first but the best tune I heard that year was 2562's remix of Brother: The Point by Pattie Blingh and the Akebulan 5 (aka Georgia Anne Muldrow). It's a bit of an oddity for 2562 – a combination of soulful choral vocals and shuffling steppy beat – but works spectacularly well. The original is also worth a listen; all gloriously skewed psychedelic hip-hop.
Pattie Blingh - Brother: The Point (2562 Remix)