Future Classic: Lecrae "Long Time Coming"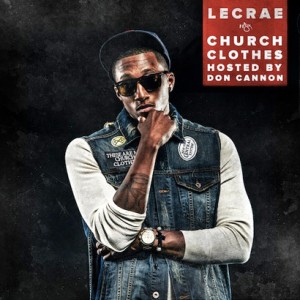 I spent the first 25 years of my life as a devout Christian, and the first 17 years growing up in a household that didn't let me listen to anything but "praise music" (and Lorrrrrrrrd knows it wasn't the "exciting" kind). I wouldn't even be complaining as much had I been clapping away to some joyful gospel choirs. Hell, I'd even take classic hymns over the musically-uninspired-super-conservative-ho-hum-easy-listening-vibes my ʻrents was on.
All this to say that aside from watching the intro to Amen, I didn't have the most positive perspective towards Christian music until I got into some notable punk bands and a little while later, Sufjan Stevens. As far as clean rap/hip-hop went, unfortunately nothing got past the cheese-detector.
Enter Lecrae. Hailing from Atlanta on Cross Movement and Reach Records, this man who "reps the J.C" has been getting serious "secular" attention with his free Church Clothes mixtape as it has now reached over 250,000 downloads! With 2 tracks produced by 9th Wonder, Don "The Canon, The Canon" Canon as host and footage with Kendrick Lamar in his latest music video, it becomes very clear that while Lecrae likes to share his faith over good beats, he wants to do so without getting labeled as "Christian rap". He's said so himself. Frankly I can't blame him, but the novelty is hard to ignore.
Like most mixtapes, there are a handful of gems and bunch of throw-aways, but overall I'm pretty impressed and eager to see how this young artist develops his potential. If Lecrae sticks with his soul-sampled stand-outs like Long Time Coming, The Price Of Life and Rise, he'll most definitely keep my attention. It also wouldn't hurt to keep close friends with No Malice (ex-"Malice" of Clipse) who had somewhat-recently changed his life around, wrote a book called "Wretched, Poor, Blind & Naked", is working on a new Clipse album as well as releasing a new solo in October. Here's to hoping Lecrae gets a spot on there.
---