Back-to-Back Listening Session with Andrew Ashong
South London soul artist Andrew Ashong returns with his first full release since 2014 – an expansive six-track collaboration with Kaidi Tatham, the unrivalled underground virtuoso described as the UK's Herbie Hancock.
We've been huge fans of his music since his 2012 (time flies!) debut EP titled "Flowers" on Theo Parrish' Sound Signature imprint and were thrilled to hear about his return project.
Since his music has drawn comparaisons with masters such as Shuggie Otis and Roy Ayers we thought a little listening session would be in order to dive deeper in his influences and record collection.
Listening session hosted by Music Is My Sanctuary founder Lexis.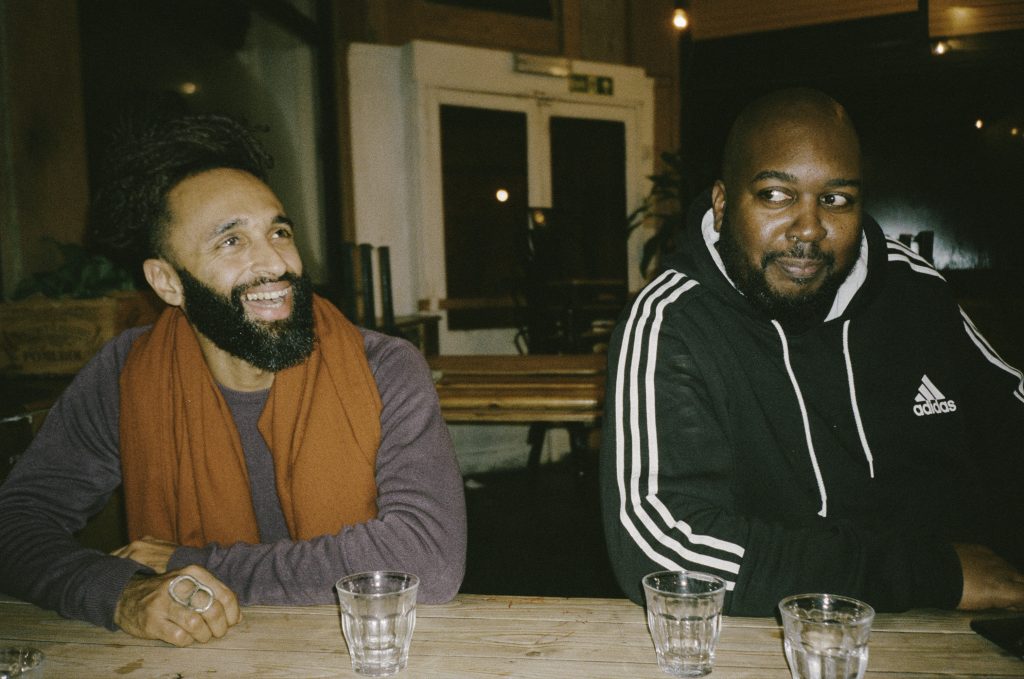 ---
What up Andrew! Well first off, huge love for the brand new record with Kaidi Tatham. So happy to hear it finally in its entirety! How does it feel to have it out there?
Hey Lexis! It feels good to let things breathe and fly in the open air and travel wherever they go. I'm glad we've been able to set if free and let it loose. Thanks for the support!
L: Why don't we start this little session with maybe some Kaidi tracks, lord knows his back catalogue is so deep! You wanna go first or I go?
AA: I wouldn't even know where to start… endless goodness!. As well as all the various aliases and different combos too! Spoilt for choice. Over to you
L: True. Even his Aka's have aka's! Well lemme go with this one from almost 10 years ago, few before the huge Broken Beat revival (but this one shows the sound never really disappeared). My friend Moonstarr played this at a party in Montreal and I instantly had to run to the DJ booth for a track ID.
AA: Nice. Wicked example of these styles!
Rugged drums with the nimble playful vocal over the top. These choons always sound tough and powerful on any system as they seem to have the best elements of nuff different genres rolled into one. All over it!
I was showing this one off to a friend recently… for the direction it moves in as it progresses, it's masterful stuff.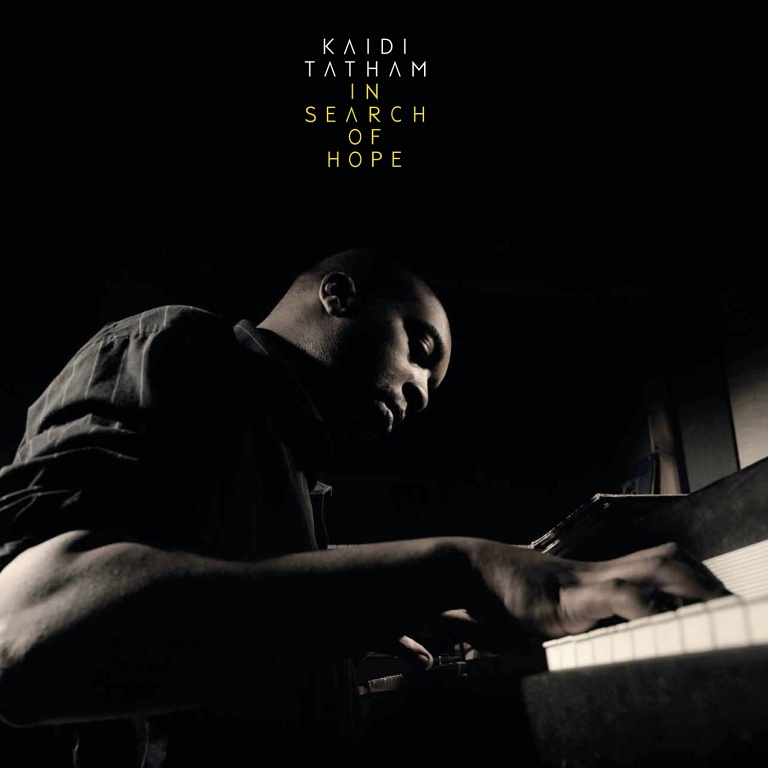 Andrew Ashong Pick #1:
Kaidi Tatham – Do What You Gotta Do
L: Ohhh yeah absolute classic! thank god this record finally got reissued this year. Shout out to First Word Records fam. Yeah the arrangement on this tune is masterful indeed. Them Changes!
AA: Totally! Timeless music too. Bring on the reissues, spread that gospel.
The people need to know!
L: For sure. im all for reissues when they're legit. get the music heard, get the artists some much deserved money.
ok my serve! well i figured since I know from your mixes you're a fan of Brazilian music i'd pull something out in that vibe
AA: Sounds exciting… I'm all ears
L: I just came back from 3 months in Estonia and got a bunch of dope ex-Soviet Union records including this one which has a lovely bossa feel but the musicians and the vocals are Estonian.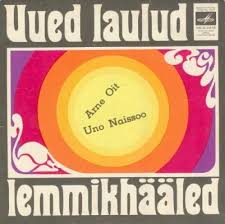 Lexis Pick #2:
Uno Loop – Märtsis algas mai
AA: Wow… this is great music and a lovely find! Sounds kinda smoochie at the start but then gets more and more enchanting as it continues on. So cool how music travels, inspiring and influencing people as it passes by, creating all these amazing mixtures. Love it
L: Yeah the Eastern Europe jazz and soul records from the 60/70's almost always have big bands behind them which is always really interesting.
So your turn what you got?
AA: So here's a man who's music is one hell of a mixture of many great things… and it also happens to be something that REALLY reminds me of the crazy sounds I was hearing in London from Kaidi and co in the early noughties. Lineage is deeep!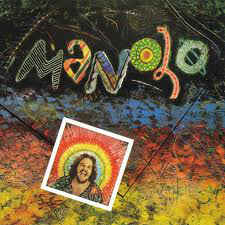 Andrew Ashong Pick #2:
Manolo Badrena – The One Thing
L: Holy!! Didn't know that one but yeah it's a direct link to the 90's Broken sound for sure. Damn, tracks like this make me miss clubs a little bit. Going to play this one out for sure and send you a shoutout! Tracks like this, Eddie Russ' "Zaius" War's "Flying Chase" etc really show the origins of the Broken scene.
AA: Totally feel you on the club withdrawal feelings bro. The energy is insane, right?!
L: Oh yeah "add to wishlist" on discogs right now haha
Here's a super interesting one. always wanted to play this one in a jazz dance set but never got around to it… super unique. it's part jazz dance part prog rock. 80's tune from Belgrade, Serbia. Crazy arrangements on this one. Has a Rene Costy's "Scrabble" kind of vibe.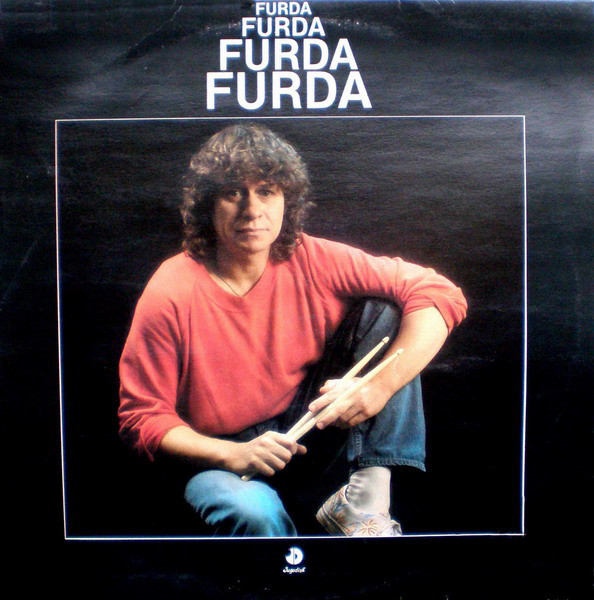 Lexis Pick #3:
Vladimir Furda – Sest Kroz Osam
AA: Fierce. High energy again!
We're recreating our club space right here! Never heard this one either. You gotta love those tracks that you haven't dared to play yet… you kinda build up a reverence for certain records, knowing that they might be a bit wild for some environments!
L: Exactly! its the type of track that'll make everyone turn towards the DJ. And when you do finally draw it out, it's kind of make or break
AA: Could completely go off! Or go off. Almost everything to do with timing and placement I guess
L: Would only take a couple plays until it becomes an anthem
AA: The open-minded and open-eared peeps can make it a beautiful dream. by accepting unfamiliar sounds, and making them familiar. Lovely stuff.
L: curious to hear whats next!
AA: One of those for me is a version of "Teen Town" by none other than the "University Of Miami Jazz Vocal Ensemble" Can't seem to find it online, but here's another interesting track from the LP
L: Just from the cover art and the name of the group you already know its gonna be dope. this is so dope!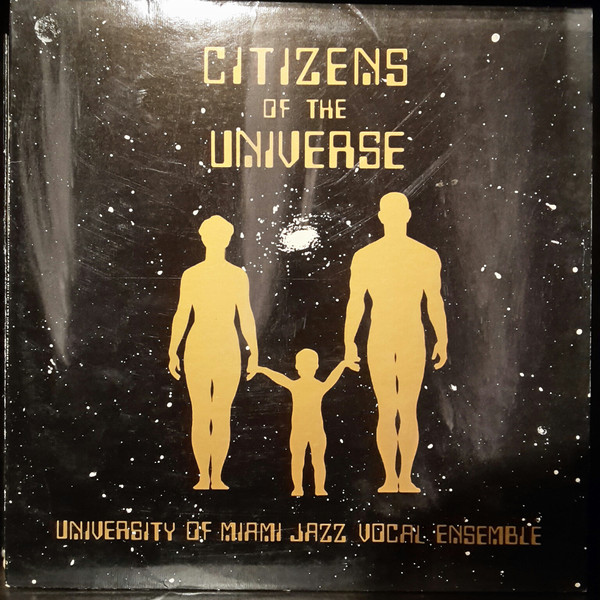 Andrew Ashong Pick #3:
University Of Miami Jazz Vocal Ensemble – Citizens of the Universe
AA: I'm guessing this is them at the peak of their cosmic consciousness
L: NASA should have released this
AA: I played this at a small jazz do in South London. And the lovely Patrick Forge was playing too. I was trying not to bore all the deep jazz heads in the place… by playing the stuff they hear all the time. And this was one of the tunes EVERYONE was asking me about afterwards. Mission complete!
L: Yeah i could definitely see that. it's got that London thing. Staying on a 80's jazz tip. here's one of my favorites from Pharoah Sanders which I feel is super slept on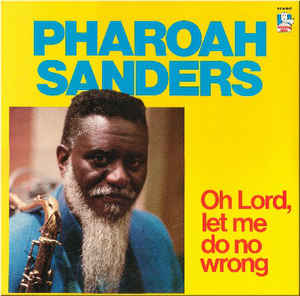 Lexis Pick #4:
Pharoah Sanders – Oh lord, let me do no wrong
AA: Pharoah Sanders can absolutely do no wrong in my book! Literally everything is pretty much heavenly and sublime all the time! Never ceases to amaze me with the healing power of his music
I probably have almost all of his albums. Pharoah Sanders is up there with James Brown, Fela, Prince etc. You need separate records shelves for artists as prolific as that. Consistently brilliant.
I was due to perform with him a few years back, as part of the William Onyeabor Atomic Bomb band. Sadly he didn't make to gig due to health concerns… We had the legends Charles Lloyd and David Murray do them though… all amazing legends. All praises due
L: No doubt. gotta cherish these legends while we have them. i came across this organization in NYC call the Jazz Foundation of America who help out American Jazz musicians with any support they need like medical bills, emergencies and so on…. very inspiring
AA: So I'm reaching for something very accessible, affordable, available and abundant… Not an obscure or scarce record at all… and also a hugely famous artist. I feel some parts of his musical output is heavily overlooked by jazz heads and so-called diggers etc
L: All for it! 1$ records are more slept on that 1000$ records anyway!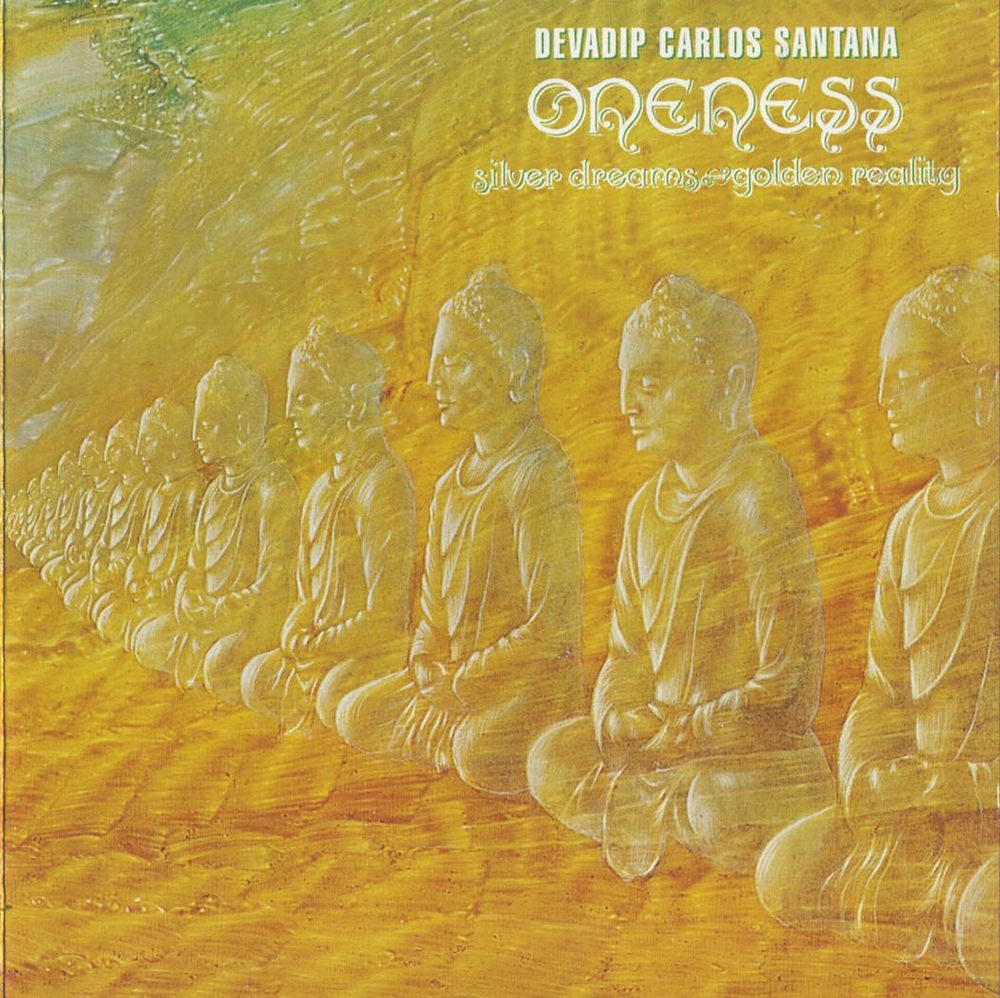 Andrew Ashong Pick #4:
Carlos Santana – Free As The Morning Sun
L: Ohhhh I love that one! Only heard about it a few years ago. Yes exactly he's the kind of artist whose so huge you assume you know everything of his. Incredible spiritual tune.
AA: Staying on a very spiritual path in a spirited mood…
L: Haha well for my last one I thought of something completely off topic we're on now. I was listening to your cocktail / Christmas mix last night. So lovely! So I thought I'd close on my favorite bizzaro exotica Christmas joint
AA: Interesting. Edge of my seat
L: From Canadian wizard Bruce Haak. Not sure if this one has ever been reissued. Like a song from the Jetsons on acid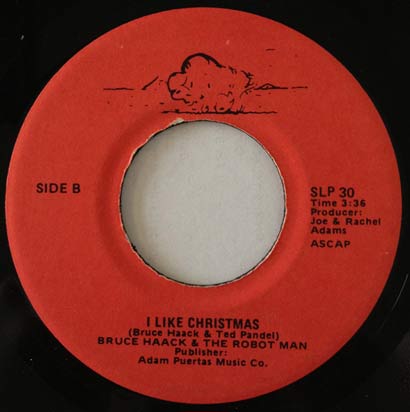 Lexis Pick #5:
Bruce Haak – I Like Christmas
AA: Bonkers. What year is this from?!
L: Early 80's. Always puts a smile on my face
AA: Definitely needs more investigation… I've heard of him but don't think I have any records. Sounds like a fruitful discovery lies ahead!
Bless you
L: It's been awesome man! So many discoveries!! I'll give you the honors of closing this out
AA: So I'm bringing it back to the where we started with another pre-cursor tune, for similar reasons to the Manolo.. Never heard anyone play this somehow… ? Maybe I don't get out enough. Possibly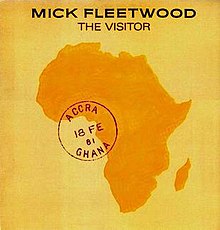 Andrew Ashong Pick #5:
Mick Fleetwood – The Visitor
L: Never heard this one out either! Or else I would have run to the booth to ask what the hell is this?! Love the synth bass. I mean I love everything in there for sure but the synth bass is a bit odd in there but totally makes the track for me
AA: Minimal wickedness. There's more curious sounds on the rest of the LP, this is just the most club worthy track (for me).
Should be another affordable and available record. Intresting album, as part of the now well-established pattern of the European Rockstar going to Africa (insert country of choice) to make (take) music. Paul Simon got plenty of side-eye for similar (albeit more lucrative) antics. Would probably be frowned upon today in all honesty
L: Yeah! I would almost have guessed it was something like a Kalima records on Factory
AA: LOVE Kalima! Good call
L: Incredible joint. Another one for the imaginary dancefloor. Some a** will probably make an edit of it one day and get rich off it. But I digress
AA: So very true. Let's just 'politely' encourage them to pay and credit the artist (and maybe even shout out the source of their discovery!) But I guess we also don't know if ALL of the original artists on the project were even paid properly at the time. It gets REAL complex. Yikes!
L: Agreed.
Hey it's been such a dope session! Hoping to do this with you in real life some day soon. Huge love on the record, my favorite joint so far is Learning Lessens. But I'm sure I'll be on repeat for a while. Encouraging all heads to get that!
AA: Really fun bro. Love the format!
What a great thing
I think you might have been one of the first publications to cover my music back on my first release
Much love to you my brother
Love your choices too. Peeeeeeeece

---
Andrew Ashong & Kaidi Tatham's new album!
Andrew Ashong's new record in collaboration with the mighty Kaidi Tatham is out on a new label called Kitto records – available on all platforms this Friday, but you can get it now exclusively on Bandcamp.