Jovonn Proves He's Timeless
Born and raised in Brooklyn, NY Jovonn has been deep in the House music scene since its earliest stages.
Coming from a family musicians, he was taught a number of instruments at a young age, and started spinning records at block parties when he was only 10 years old. He eventually began creating House music after discovering it while listening to local radio stations and has been completely in love ever since. He caught the attention of a worldwide audience in 1991 after his second ever release, "Turn And Run Away", came out on Warner Bros. Records and reached #10 on the Billboard Charts. Since then, Jovonn stayed ahead by running a few of his own record labels – the most recent titled Body N'Deep – with which he's set to release his next full-length LP "Timeless".
We were lucky enough to catch up with Jovonn to talk about how he's seen House music evolve over the years, how he stays continuously motivated, and how it feels to still be one of the forerunners of a now global movement after so many years in the game.
You have a full-length LP coming up in September entitled "Timeless" – your first since 2009. How does it feel to finally have it ready to release into the world?
Jovonn: I am very excited and can't wait to see the outcome of my album.
Are all the tracks on the album relatively new or have you been sitting on some for a while?
Jovonn: Every track is new. I did over 28 tracks for this project and then picked out the 12 for the triple vinyl set.
Listening to your early releases, there was a lot of crazy keys and organ ad-libs. Had you been playing keys for a long time before making House music?
Jovonn: I've been playing around with keys since I was 12. My mom taught me how to play chords, and my first introduction was a song by Bill Withers "Lean On Me". It was the only thing I knew how to play. At that time my dad and his brother used to play a lot of Jazz music around the house and for some reason I embraced the elements that was being played in Jazz music such as the keys and the chords, adlibs, and vocal scatting. It was so amazing that I had to teach myself how to play something like that but in my own way.
Did you ever take formal lessons or are you completely self-taught?
Jovonn: I am completely self-taught. I can listen to something and add or play what I hear. My dad taught me how to play lead guitar and his brother taught me how to play the bass which I am a big fan of. You can usually hear me playing funky bass lines on the keyboard in my tracks [laughs]. My other uncle taught me how to play drums… so you can tell some of my family are all musicians!
How did you first cross paths with House music?
Jovonn: Tony Humphries was the first House music I heard. He had a Kiss FM show and played a lot of New Jersey House alongside New York and Chicago House too. He played at Zanzibar, a club that I went to every week to study the true elements of House which inspired me to eventually create my own sound.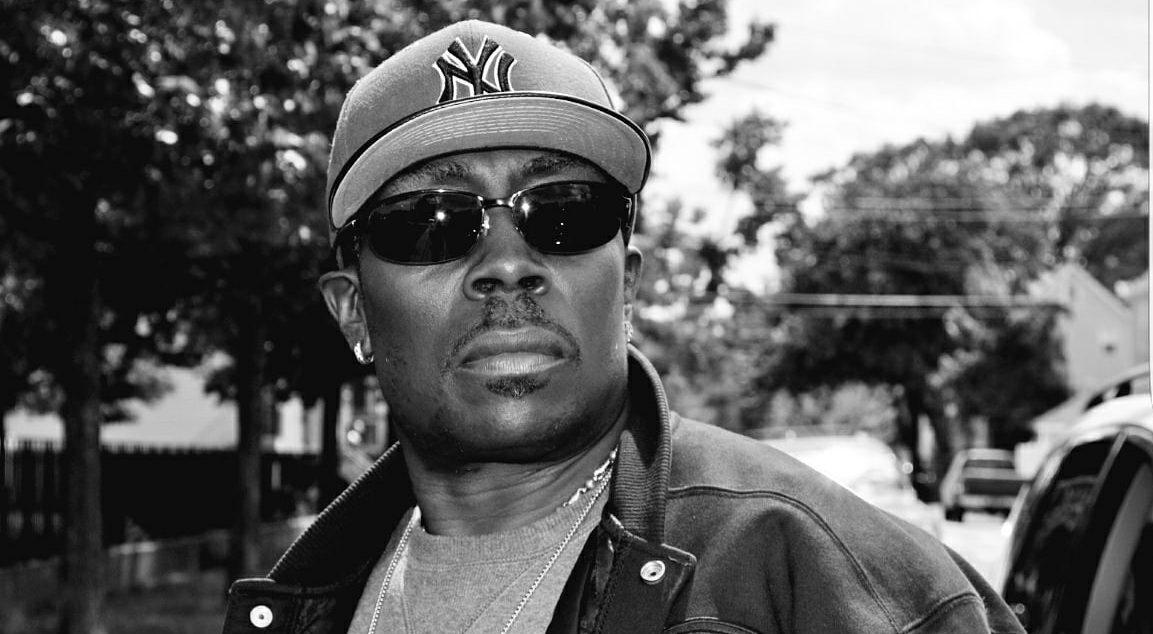 What were your main influences back in those days?
Jovonn: Boyd Jarvis for his dirty drum tracks, funky bass lines and wicked keyboard adlibs. Marshall Jefferson for his piano playing and the use of rocking the hell out of the Roland 707 drum machine. Fingers Inc aka Larry Heard for his smooth jazzy chords and rich production. They were the ones who paved the way for Jovonn to come out and grace the dance floor with my underground music!
Was DJing always a part of your life or did you start later on?
Jovonn: Yes indeed, DJing was always first and foremost. At the age of 12 I was a park jam DJ playing out doors on a summer night. Back then we use to play 'til 3 or 4AM in the morning and do it again the next day. Back then there was no Hip Hop, I was just playing music from Sal Soul Records, Prelude, Casablanca, Polygram, Warner Bros, etc. From Soul music to breakbeats was played back then, what are now is considered classics.
"Turn And Run Away" was a major success early on in your career. How was it to deal with major labels such as Warner Bros. or Atlantic?
Jovonn: That was an exciting time in my life because I think I was one of the first artists on a major label with a House single. I also coproduced Ceybil's "Love So Special" on Atlantic Records (which I was not credited as everyone knows by now), but it was definitely exciting.
Your forthcoming album "Timeless" is coming out on your own label Body N'Deep, and you've run a number of labels / imprints (Goldtone, Next Moov) during your career. Is there any particular reason for this?
Jovonn: Goldtone was my first label. I wanted to experiment with what it would feel like to put out my own signature sound as an artist and producer on my own label but later ended it because of the era and the sounds changing. I started another label, NextMoov, which focused more on Soulful House with more full production, full vocal songs. Body N'Deep is more of a Deep House and Tech House label, strictly for big room and Deep House DJs to play. I started Body N'Deep for the kids – to let them know that I get them and what they want to hear, that Jovonn can keep up with the times and stay relevant because I love what I do!
You took a small hiatus in the mid-nineties, but you reappeared with the Next Moov imprint. What was it that made you decide to return to the scene?
Jovonn: [Laughs] You got me on this one! I took two years off because the music was in a transition. I just wanted to fall back and see where it was going. Then I decided to return back because I felt the die hard Jovonn fans was missing me, so I came back and slammed everyone with "Back In The Dark" with DJ Deep and haven't stopped ever since.
Back in 1993 you were asking the question "Where Did House Go?". How do you feel the scene has evolved after all these years of being deeply involved in it?
Jovonn: I think it has been a journey throughout the decades, but House music is no doubt here to stay because there are so many producers from back in the day to new producers of today that have changed the formula of making music in so many ways it ain't funny! To see how it has evolved from the hole-in-the-wall clubs to outdoor festivals with tens of thousands of people wanting to see their favourite DJ / Producer playing live and incorporating drum machines and keyboards and synths is crazy. It's exciting because we are giving them something more than just being a DJ which took the place of seeing a House singer on stage performing a song or two. Yes, it has evolved very well I think.
You're still quite a prolific producer to this day. What keeps you so motivated and active?
Jovonn: Going out and listening to other DJs play music… that inspires me to stay on top of my game and to stay relevant. Also seeing people dance to what I've created.
Do you have any other forthcoming projects coming up for us to look forward to?
Jovonn: Yes I have a few projects coming out. I have a follow up EP coming on Apollonia, and EP on Jeremy Underground's label. I also have a release coming out on Body N'Deep – a 4-track EP with Frank Roger, Sean McCabe, my alias Monocue, and Roy Davis Jr. I've been thinking about another Jovonn Body N'Deep album too!
"Timeless" releases September 28, 2018 on Body N'Deep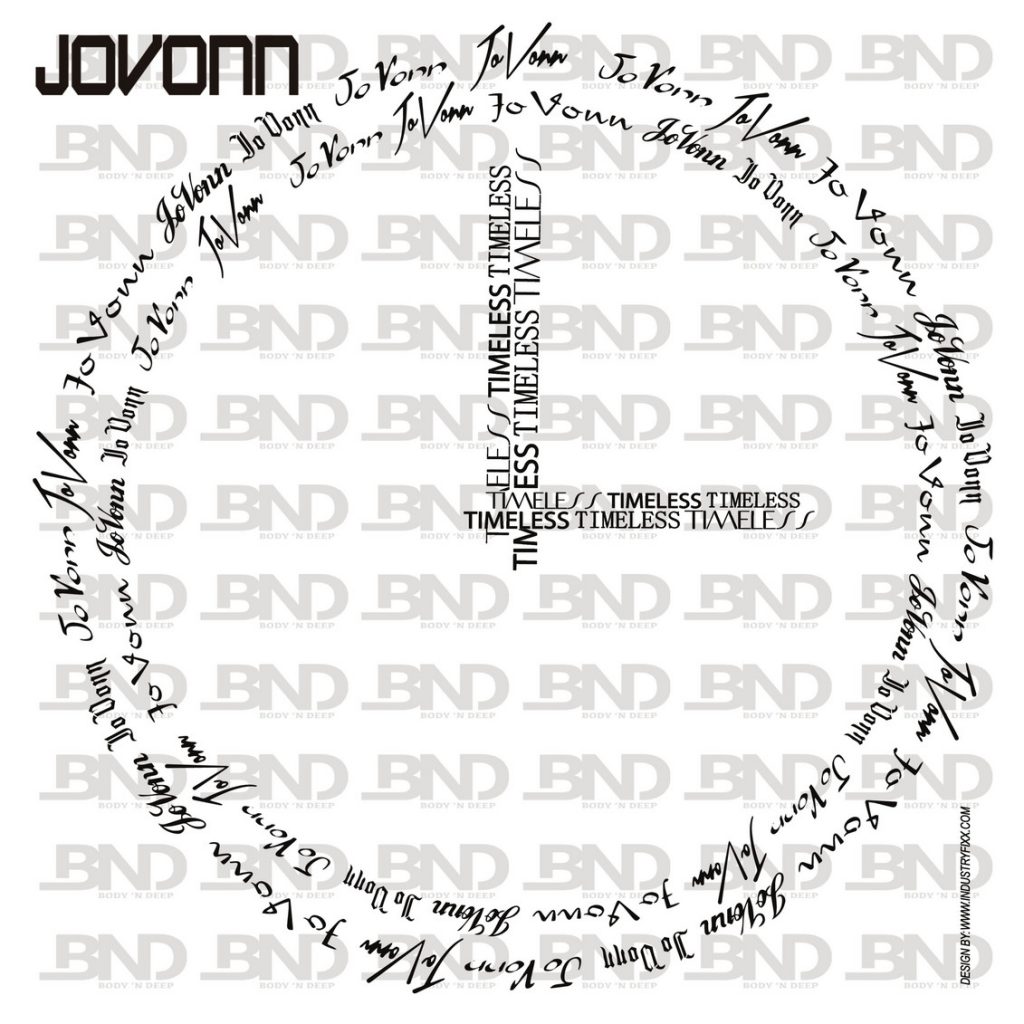 ---
Follow Jovonn:
Facebook
Soundcloud
Twitter
www.bodyndeep.com