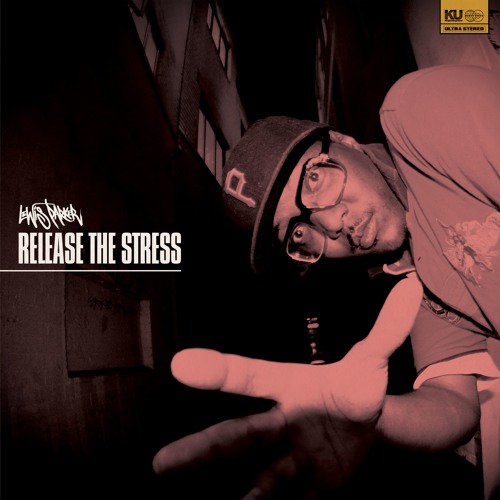 Future Classic: Lewis Parker "Release The Stress 12″ (King Underground Recordings)"
Lewis Parker stays deep in the pocket on his latest release with England based label King Underground.
Hip-Hop is the type of music where, when listening you can instantly tell whether or not an artist lives, sweats and breathes it or is simply just dipping their toes into the infinitely rich culture. Lewis Parker is 100% in the former category. "Release The Stress" (released on King Underground Recordings) contains penultimate jazz loops, drums that even on their own would snap your neck clean in half, and an emcee that catches the beat with super-natural ease.
The groove is perfectly in the pocket, the secondary kicks keep the bounce alive and the keys communicate the "Release The Stress" mantra without an ounce of doubt. Lewis Parker's words paint the picture of hip-hop's finest traditions. With two original tracks, two remixes, instrumentals with variations and acapellas, this release is an absolute must-cop. And to hold the tradition down even more, he released a video to match, directed by Hip-Hop Documentarian Rings Ov Saturn.
You can Preorder the Release The Stress 12″ from King Underground below, Release Date: November 4, 2016
Prorder Vinyl