In honor of all the great record stores in the world still doing their (essential!) thing. We asked some of our favorite artists out there to give us a little run down of their personal favorites.
Here are some of EVO's personal favorites.
Favorite Hometown Record Store :
Beat Street, Vancouver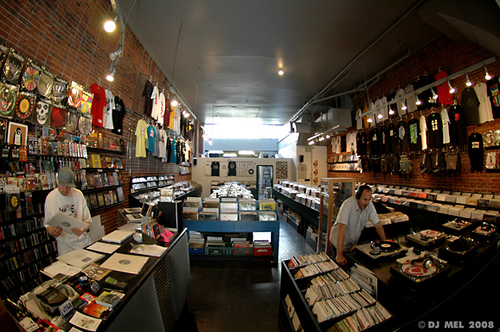 @VanCityEVO: Beat Street Records, no doubt.  I know I might be biased cause I worked and managed there,  however, before the digital era started to take grip, Beat Street was the biggest independent music retailer in Canada.  When the shop still stocked all the new stuff, it was a one stop shop for any multi-genre DJ.  You could come in on any given day, stock up on all the new joints, get your dig on for samples, or just find amazing deals on quality used albums and 12's within all the genres. Plus, it was, and still is, a great music hub for music lovers, DJ's and promotors to congregate.
---
Favorite International Record Store : Groove Merchant, San Francisco (US)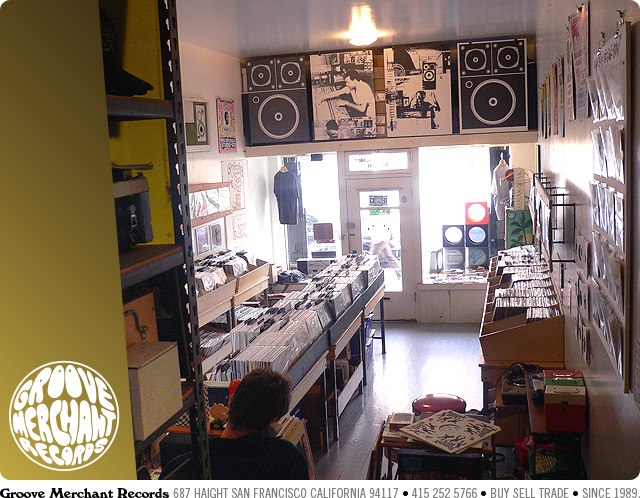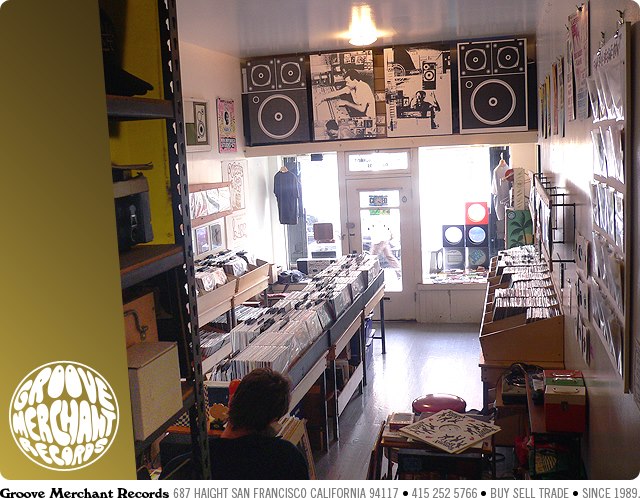 @VanCityEVO: This is a tough question for me, I have many favourites for various reasons and demands.  Overall, I would have to say Groove Merchant in San Francisco.  That spot has great records in a multitude of genres.  Especially for what I'm into; wether it be world, funk, soul, boogie, disco or hip-hop – I always come up on stuff whenever I'm there.  Plus, Cool Chris and the rest of the staff are great people and super knowledgeable peeps.
I know it's not international, but I have to mention Cosmo's in Toronto.  Aki has expanded his business into two locations, and his shop shares the same characteristics of Groove Merchant.  Plus, he's a great, knowledgeable cat that always makes you feel welcome in his place of business.
Honourable mentions:  Breakaway Records and Friends of Sound in Austin.
---
R.I.P Store you miss the most : Basix, Vancouver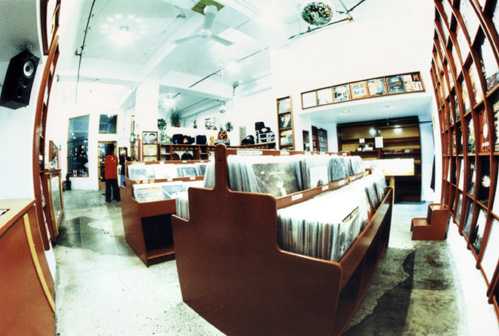 @VanCityEVO: When I first moved to the West Coast back in the late 90's to pursue my career as a snowboard bum in Whistler, this was one of my go to spots in Vancouver.  An amazingly curated shop that stocked a bunch of genres that I was into.  The service was top notch;  a nice, clean boutique look to it that was well laid out, making everything easy to find for the customer.  Even when I moved back to the East Coast, along with Beat Street, I would frequent their location with every visit.  I know a lot of people in Vancouver that miss that spot.  RIP.
---
ABOUT DJ EVO: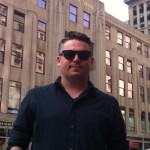 "Ive got one foot in the past and the other locked into the present and future…" ~ EVO
Drawing his inspiration from the dexterous sounds of Mr. Scruff, Gilles Peterson, J-Rocc, Nu-Mark, DJ Shadow, Cut-Chemist, Jazzy Jeff, Kenny Dope and the like, Evo's library spans wide and deep. From his core knowledge and love of funk, jazz, hip-hop and reggae, Evo's known to flex with the crowd on any given night, stretching into the depths of broken-beat, boogie, disco, afro-beat, brazilian, latin, and house.
↵ Back to Full List