The world's first "around the clock" musical marathon dedicated to vinyl records & DJ culture returns for its unmissable annual edition at the Nuit Blanche in Montréal.
Casino of Montréal presents the 21st edition of the 24 Hours of Vinyl, part of the official Nuit Blanche in Montréal programming.
In honour of her upcoming set at our beloved 24 Hours of Vinyl event, we wanted to have a talk with Montreal's Silktits about… records! What else!?
What is the last record you bought?
Keynotes is Kevin Saunderson. I didn't know this until I found it at Death of Vinyl. It's an old school Detroit slow burner with a laid back groove.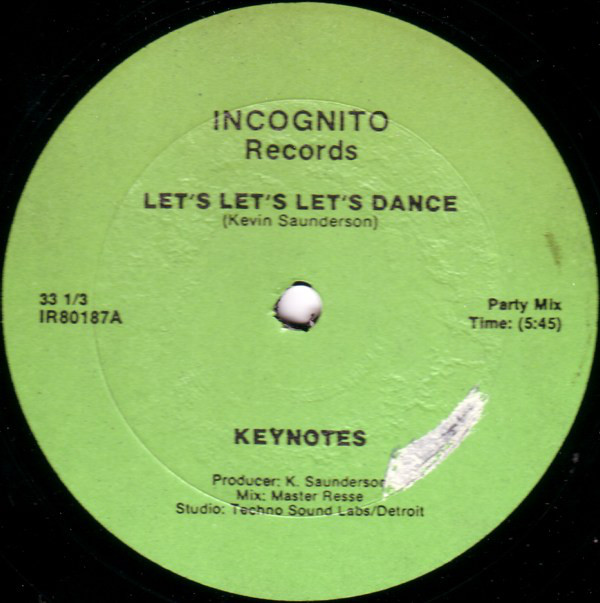 Keynotes – Let's Let's Let's Dance
One record from your want list you'd love to find
The track available on YouTube is called 'In the Mood'. I love its swing beat and haunting/beautiful vocals. I'm fairly certain I'll never be able to afford the one that's on Discogs!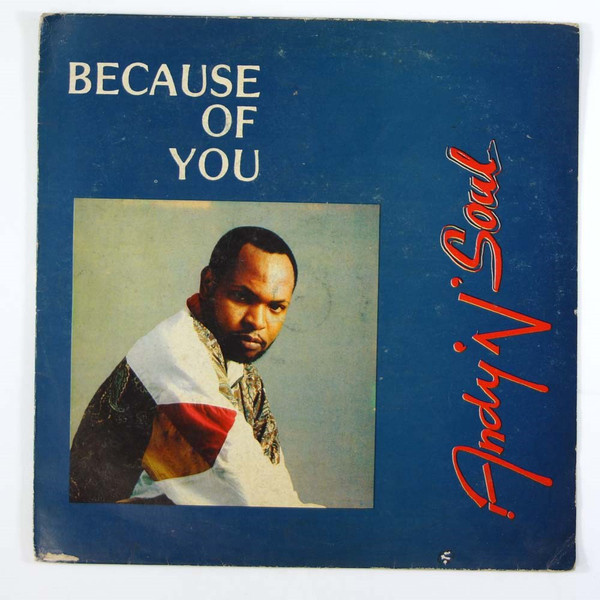 Andy 'N' Soul – Because Of You
Record that never leaves your DJ bag
A USSR compilation. This one is wild! It's the perfect bar gig record. My favourite tune is "Arsenal – Street Pulse" for its jazz fusion melody with sprinkles of acid-like fake scratching.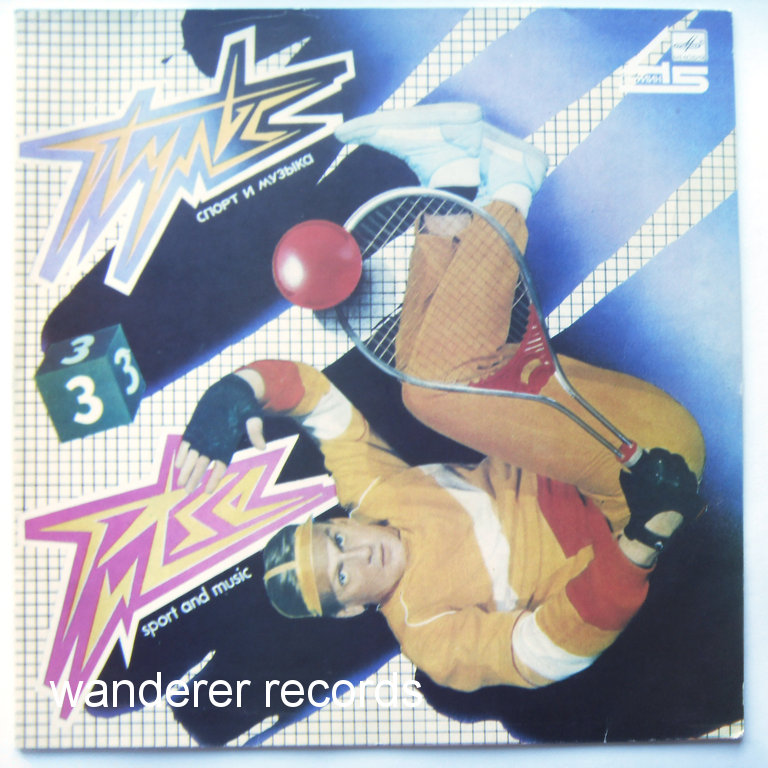 Perfect lazy sunday record
If i'm relaxing I want to be listening to an '80s New Age record.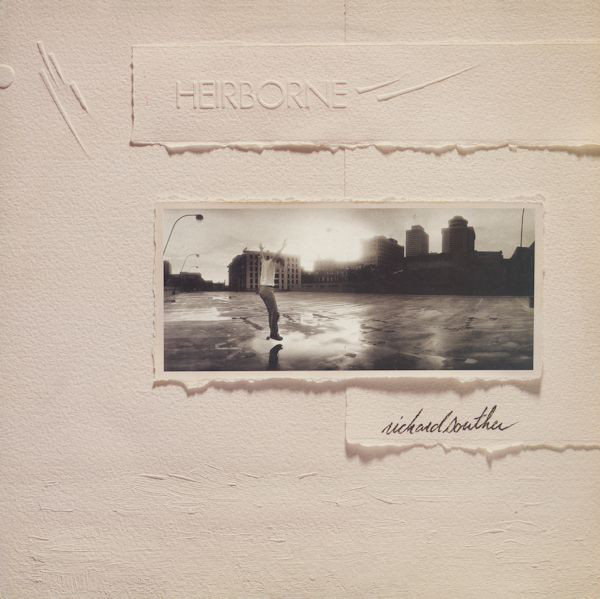 Richard Souther – Heirborne
What would be your post-pandemic peaktime DJ set record
A crowd pleaser and one of my favourite dance records. I have played it a few times out and I will continue to do so!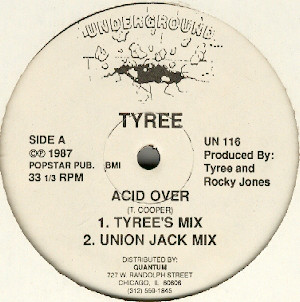 Tyree – Acid Over (Piano Mix)
A DJ request you've actually said yes to
If you know Sparrow Bar (where I did both Fridays and Saturdays for almost 2 years) you know that Sparrow after about 1am could get messy. This was mainly due to the fact that it would clear out around that time and had a substantial bar tab, at which point I would only play what the bartenders wanted to hear (hence Tal Bachman) and they would make me delicious cocktails.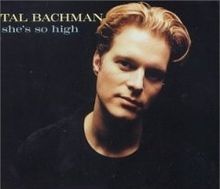 Tal Bachman – She's So High
A Quebec or Canadian record you love
This is one of my favourite songs because of its cheeky lyrics and theatrical 80s synth sounds. There are actually a couple of versions of this song and I love playing both of them.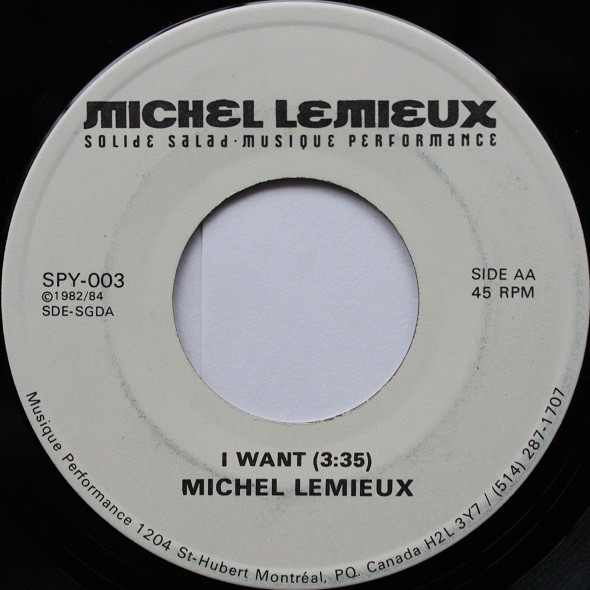 Michel Lemieux – I Want (7″)
Guilty pleasure record
It's corny and I love it!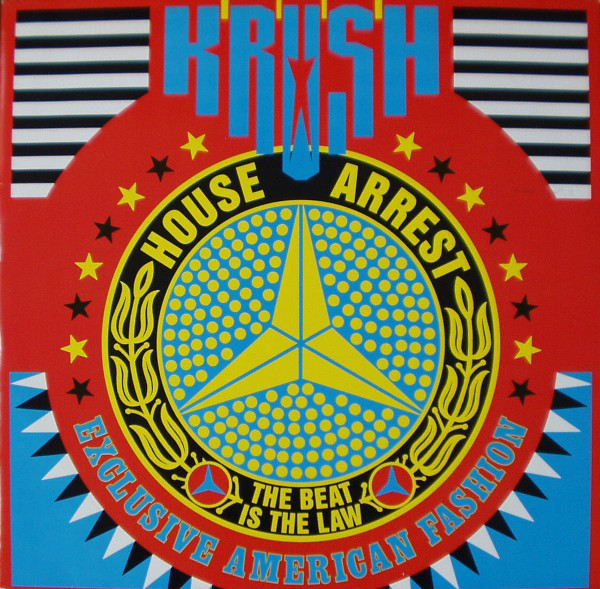 Krush – House Arrest (The Beat Is The Law)
A record you've paid serious money for (but don't regret buying)
I wouldn't say "serious money" in the grand scheme of things but I buy cheap records normally so I had this one shipped overseas. I bought this LP for one song only – "NIJE ZBOG PROLEĆA" after I heard it in a DJ Vegetable mix. It is the only track on the album that I actually like.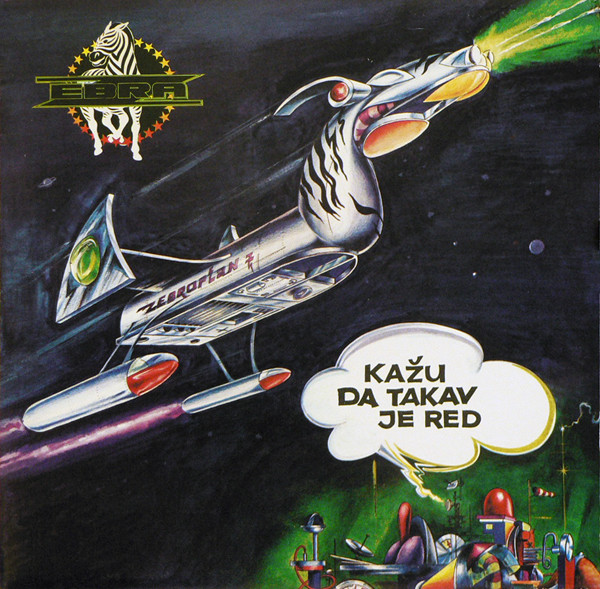 Zebra – Kažu Da Takav Je Red
Record you gave as a gift recently
I bought this one a while ago with the French extended version, and recently found the original mix in English. My boyfriend told me he found this song and asked if I knew it and I said "of course, I'm a DJ…" (just kidding I just told him I had that one) and then found the second copy a week later which was serendipitous. It's so fun and spooky!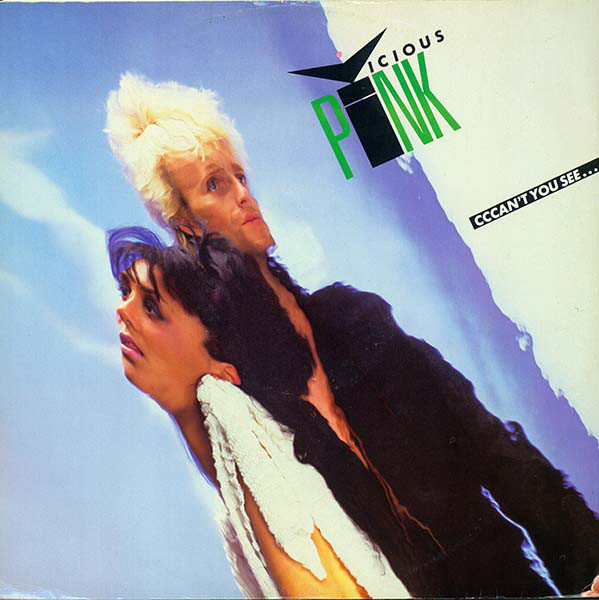 Vicious Pink – Cccan't You See (French Extended Mix)
Record someone gave you recently (if you like it of course)
My boyfriend "gave" (lent) me this one. I uploaded it to my YouTube channel, theres a little skip in it but you can still enjoy it!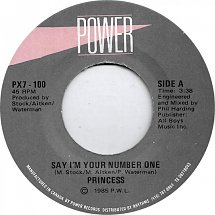 Princess – Say I'm Your No. 1 7″ (Instrumental)