Travelling as a DJ or digger is both a thrill and a hassle. Whether your bringing records back from a church basement, Colombian flea market or just going to your monthly gig, it's always the same story. Your back aches, your bike wobbles and the straps of your reusable grocery bag dig into your hand or shoulders while the seams/zipper from your backpack start to split. Then you are stuck looking for your headphones and wiring and you crack your favorite 45 because it was stacked too high a top the LPs.
There has to be a better way! DJ accessory bags have always seemed to have sacrificed efficiency over style, overpadded to the point of not being that travel friendly and always seem to be too expensive for the quality.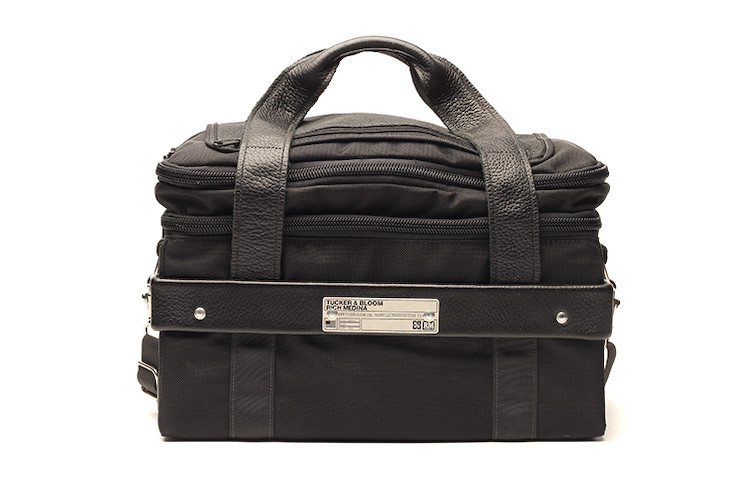 Well the folks at the upstart Tucker&Bloom have gotten things down to a science balancing traditional European craftsman techniques with American labor and matching distinguished design with extreme functionality. Their backpacks and messenger bags are a travelling DJ/collector's fantasy; finding your needle replacement or passing those African LPs through customs will never be easier and you can do it in style. They've teamed up with some amazing DJs and recently released the limited edition Rich Medina 45 bag which should jump a top of your Xmas wishlist.
Check out the video to see the process in which it was created and make sure you look at the rest of their YouTube channel (don't miss the Cosmo Baker documentary). Their website features more than their sweet line of products and their blog section actually hosts great interviews with the likes of Cash Money and DJ Day. Do yourself (and your back) a favor and cop some of these sleek bags for your next trip!