Brostep VS Dubstep : Discussion
I wanted to go on a little rant because as a DJ, Radio dude and sometimes event organizer I am confronted with the situation of the misunderstandings and conflicts within the Dubstep scene of Montreal. (but I do know that the same situation is there anywhere where dubstep is popular).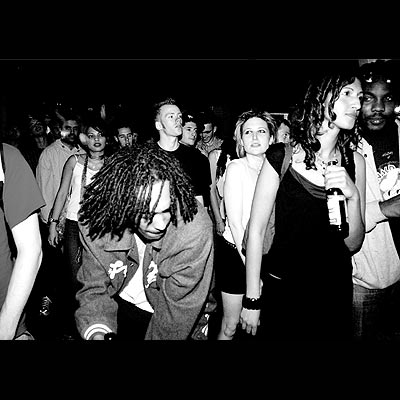 First off let's start with a brief and very broad definition / evolution of what dubstep is. Although the style has roots and influences in Dub Reggae, Drum & Bass, Jungle, Hardcore, Rave and Breakbeat pretty much anyone involved in the scene from the start agrees that the style was born from and is part of the UK Garage, 2step and Grime family tree. So, for anyone who considers them self a dubstep lover I think that a good start would be to look into who are the founding fathers of the genre (Horsepower Productions, El-B, Digital Mystikz, Zed Bias, Kode9, Dj Hatcha and so on). So even though the influences of the genre can be very different there is no denying that the founders of the genre pretty much all belong to the UKG movement.
The main question of division seems to be surrounding the fact that a lot of people like the really aggressive and rough approach VS the other people that like the more melodic approach and the kind of productions that clearly follow the UK Garage traditions. Now, I know what you're thinking… some rough tracks can be melodic and some of the more garage influenced tracks can be really dark and rough.
I clearly identify myself as belonging to the more garage influenced Dubstep. I do enjoy playing really aggressive tracks every now and then. I love people like Joker, Egyptrixx, Benga, Skream, Sukh Knight, Von D, and countless others. To me there can be genius tracks in both factions. I totally get the energy that comes with playing a really upfront, synth and bass heavy track. In case you didn't know I was one of the first in Montreal to DJ 2step and UK Garage… back in 2001 in wasn't always an easy sell and definitely wasn't supported by the hipsters, blogs, magazines, social networks and so on.
The whole point of this is not to hate on people who have different tastes and preferences than me. I am not a music purist. I am always open to liking a track that would be more associated with the more aggressive scene (sometimes affectionately called "Bro-Step").
I'm getting to the point…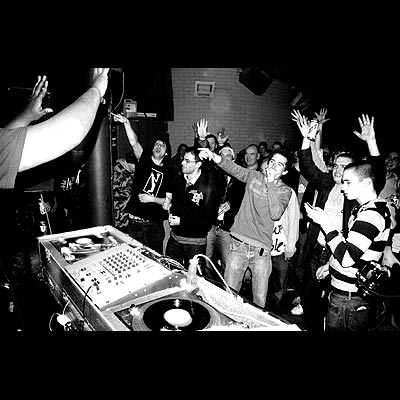 The main thing that pisses me off (and a lot of other people) is that listeners that are new to the genre seem to be thinking that the rougher style aka BroStep is the one and ONLY thing that Dubstep is. Understandable if you have started listening in the last year and there's nothing wrong in being new to the genre. The main thing that is gonna piss off people is when they get shit on for not playing Rusko, Skrillex, 6Blocc, 16Bit, Dub Police stuff, etc… It would be like being in a club while the DJ is playing Wu-Tang Clan and walking up to them and saying "are you gonna play some hip-hop?" just because to your taste of hip-hop is more something like Lil' Wayne.
It just gets down to a question of knowledge and respect of a genre's history. You are totally entitled to like any kind of dubstep variations that you want but just realize that you sound like an idiot when a DJ is playing Ramadanman, James Blake, Untold, Scuba, Mount Kimbie and you ask them "can you please play some dubstep?"