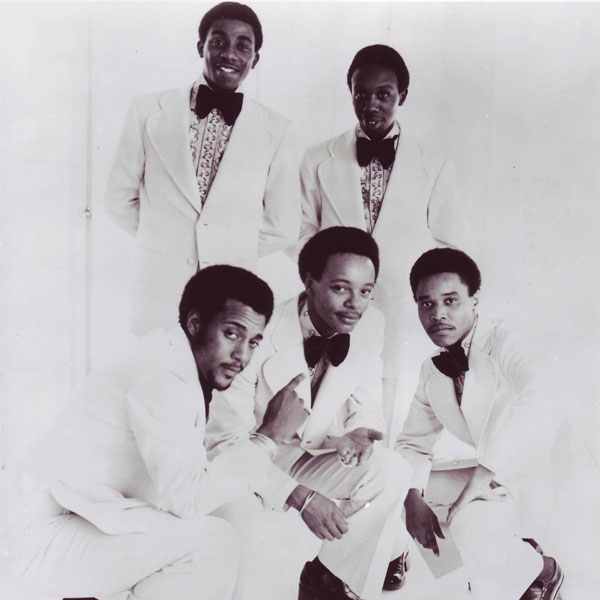 Version Excursion: "In the Rain" (original by The Dramatics)
Cover versions have lead to countless favorite soul songs. Many times, a simple melody is thouroughly fleshed out by rich arrangements. However when its the other way around, covering a complex and profound soul song in other genres can lead to incredible results, given the emotional depth of the source material.
The Dramatics epic ballad In the Rain is a masterpiece of soul extravagance whose sublime introduction and arrangements are undeniably hypnotizing (just like this video performance). Still, I really can't seem to choose a favorite cover because the Chosen Few's reggae-soul take and Billy Wooten's out there spiritual jazz interpretation are so different yet equally as mezmerizing as the original.
This is not the first soul cover for the Kingston quatuor as each Chosen Few albums contains at least one soul scorcher, but this is by far there most ambitious. The melancholic flute intro leads for a thumping bassline that will bring a perfect tropical swing to this slowdance sorrow standard. Rainy palm trees evoke the sentiments of the original, while vibraphonist The Wooden Glass' version will capture its intensity.
Billy Wooten is a underappreciated jazz vibraphonist that should rightfully etch his place in with the greats. He actually was tied with Roy Ayers twice in the infamous DownBeat polls, but he is known to vinyl lovers and Madlib fans for his self-released live recording with his group the Wooden Glass.
Spiritual jazz is harder to define than Free Jazz, but to me its the live ambiance and tight group mixed with the overwhelming draw of this massive compositions that lead to this cover being so special. Harrowing housemade special effect and electric vibes create the thunder in the introduction, but listeners are not even ready for the storm! The drumming and organ work is as passionate as the ripping vibes workout and the haunting finale puts this song over the top (and in the sample crate).
Most covers either trump the original or are subpar — some equal, but it is rare to find a trio of songs so powerful and genre defying. It is a testament to composition and interpretation that they influenced one and other so vividly and left us with timeless classics.