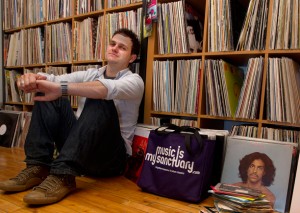 Just in time to close off 2011 here is the list of our favorite tracks of the year. You'll recognise a lot of these from previous MIMS Shows. They are also a direct reflection of tracks I liked to DJ this year. It's a really long but great exercise for me and I can't help but notice that despite all the negativity that sometimes surrounds the music industry, the gems are still there. It really was an outstanding year.
I don't believe in ranking songs until I hit #1. I think all of these are wonderful depending on the mood and context. So big up to all the artists on the list and let's have another amazing 2012!
– Lexis
---
Altered natives "Die 4 U"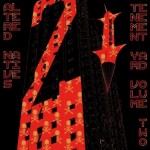 Danny Native was a good reason why everyone in Montreal started their 2011 on the right foot. We played with him on New Years and it was just such an outstanding party. When he sent us the promo version of his second volume of the Tenement Yard LP we all knew it was going to be one of the highlights of 2011. This track just represents everything I love about electronic music. It just makes you want to dance your ass off and do some naughty things in a warehouse with a flickering red strobelite in the distance. (Which is what we did on NYE 2010!)
---
Apollo Brown "Shadows of Grief"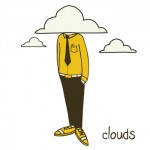 I could have picked about 15 songs from this record but since this is not a best albums list I had to pick one. "Clouds" from Detroit producer Apollo Brown is to me, the best instrumental hip-hop album in a year filled with amazing records in the genre (Onra's "Chinoiseries", Odissee's "Rock Creek Park"). I had the pleasure of interviewing and after that I had even more respect and appreciation for his art. If you haven't heard the album please do so. Selecting a track from this record really doesn't make that much sense, it has to be listened to from start to finish.
---
Blu "Never Be The Same" (Produced by Samiyam)
As you'll notice on this list, there's not a ton of hip-hop. I don't want to steal a quote from Dj Shadow's first LP "Why hip-hop sucks in 1996″… Well, rap didn't quite suck in 2011 but not too far from it. Not a lot of new cats impressed me too much. I didn't get the feeling that many of them had staying power. But at the same time I was disappointed by the veterans too; didn't really like the new stuff from Common, The Roots and Nas. But thank god we have BLU! The man had an incredibly prolific year that will probably go unnoticed by many because so much of his stuff came out on under-underground means; the Jesus LP, the Godlee Barnes mixtape, the Blu & Exile record and his much hyped NoYork record. All of those were gold to me. Here's one of the many dope tracks this one produced by Samiyam!
---
Breton "RDI" (Girl Unit Remix)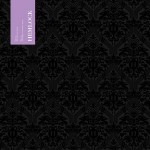 There really was a ton of stuff that sounded like this in 2011, a bit too much if you ask me. In the best cases, the Rustie and Hudson Mowahke LP's were both tight but this track too me was one of the best of the UK nostalgia synthy stuff meets Grime mixed with Southern rap. Great remix from Girl Unit released on Helmlock, one of the most forward thinking labels out there. This track is just begging for Skepta, Wiley or even Busta to jump on it!
---
Cadenza "The Darkest Hype" (Philip D. Kick Remix)
I think anyone who has heard this one remembers their "first time". Mine was when I heard Africa Hi-Tech play it in their live set. Everytime I hear it I'm always surprised a riot doesn't break out.
---
CRST "Good Love"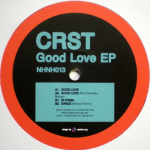 One of my favorite new production outfits in 2011 was C.R.S.T. I think I liked pretty much every single thing they put out. I just played "Good Love" so much this year to so many different kind of crowds that they all ate it up! So many different elements of house history in there. So many people loved the Mosca stuff ("Bax" for example) but I found this more interesting because I didn't feel like it was just copying the whole UK Garage movement. This track has a bit of the old and a bit of the new. Honorable mention in the same kind of vibe: MJ Cole "TGV", Lando Kal "Further" and Falty DL "Make it Difficult"
---
DBridge "So Lonely" (Morgan Zarate Remix)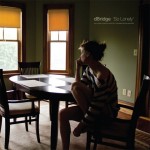 A great example of cutting edge soul music from the UK. And who better to do it than one of the members of the Spacek group (Morgan Zarate) and DBrige, brother of Steve Spacek. Definitely not dance floor material but it just flows. In a couple years people will start catching up to this and some 18 year old kid will discover how amazing this track is.
---
Dirg Gerner "Rubies & Diamonds"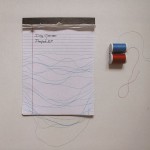 I played with Eglo Records boss Alexander Nut this summer in Montreal (with homies Guilty and Toronto's My Man Henri) and he opened his set up with this amazing nugget. After begging him a little bit before he left town he gave me the EP from Dirg Gerner who I didn't know and still don't know too much about. But really, how can you go wrong with Fatima on the vocals and that catchy synth line.
---
DJ Rashad & Gant-Man "Heaven Sent"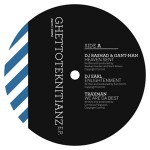 In 2011 there was a ton of hype surrounding Juke. As with any other genre I kind of disliked 90% of it. Sounds like it was made in 5 minutes with always the same sounds. But this was definitely one of my favorites. Actually the Dj Earl track on the flipside of this 12″ is also very good. There was a lot of interesting productions made at the "juke" (160 bpm) tempo but the fact remains that I can't take an entire set of this. But it does remain an oustanding wildcard to throw out there.
Next Page