Omar & Zed Bias "Dancing"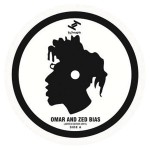 Another year another Omar & Zed Bias anthem. Following on the success of 2010's "Special" (one of my faves of last year) the two UK veterans teamed up once again to create an absolute carnival monster, again on one of my favorite labels of the year Tru Thoughts. A dancefloor jam to unite the veterans and the rookies for at least 5 minutes!
---
Oneohtrix Point Never "Replica"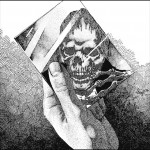 I don't listen to tons and tons of this "hazy" sound meets modern classical music stuff but I've always had a deep love for Oneohtrix Point Never. Every now and then I love sad and melancholic music and OPN is usally who I turn to. I strongly recommend the whole record. Very detail oriented cinematic music!
---
Onra "Mai's Theme"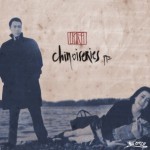 Onra is another guy that had a pretty huge year in 2010 with a big big record (Long Distance) and touring. Not only did he have to follow up on the success of that record, he also chose to do a second volume of his "Chinoiseries" concept, the album that got everyones' attention a few year back. Chinoiseries #2 doesn't have one clear cut single (Like "The Anthem" in the 1st volume) but is a better record as a whole. Kind of the like the Apollo Brown "Clouds" LP, it's hard to pick one track but let's go with this one. Reminds me of the RZA produced Ghost Dog soundtrack.
---
Pangaea "Hex"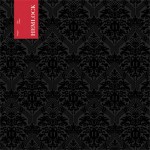 When it comes to the UK stuff, this track is just so me. Pangaea combines all the classic elements of the UK family tree on one slice of wax. A mix of old school jump up Jungle, early 2000's Garage as it was morphing into Grime and Dubstep. This isn't your fluffy "future garage" production with those weak drums and predictable samples. This one's for the real heads. I've been hooked on this track since day 1. Big tune.
---
Phil Buckley "Rain (Home)"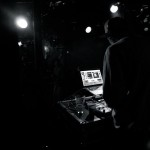 To be honest this track is a huge mystery to me. El-B gave it to me this summer when he was at my house and told me it was this guy Phil Buckley from the UK. And that's really all I know. I even tried googling every possible combination and the only results are my own site when I played the track on MIMS Show #48. Yes, I know. It sounds exactly like Burial. But I think it's better than Burial's tracks in 2011 so that's why I'm sharing it. Waiting for someone to give me more info on this one…
To hear the track – MIMS Radio Show #48
---
Prince "Sticky Like Glue"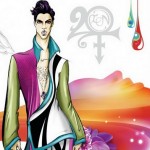 These last few years we lost so many music legends that we really have to cherish the ones we have. Prince proved in 2011 that he's not going to let us down, he's got this. He's been touring heavily (3 times in Montreal this year alone) and put out yet another great record that's been criminally underrated. "Sticky Like Glue" is one of my favorites, a really simple soul jam that sounds like it belongs right next to the newer generation of soul cats like Sa-Ra, Plantlife and so on. To me this is one of his best song in years!
---
RAS G "Crenshaw Bus"
Ohhhh Rassssssss (fog horn)! It was a big year for the Brotha from another planet. He unleashed two records that were some of the strongest in the abundance of the "beats" projects. I liked "Spacebase is the place" but I really loved "Down to Earth" on Ramp records. A little bit more straight forward then his usual Sun Ra-esque approach to beats. I've been playing Crenshaw Bus on all my "beats" sets.
---
Salva "Wake Ups"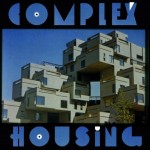 Holy shit did I ever kill this track in 2011. It definitely conjures memories of the best productions from Squarepusher and even reminds you of some of the most accessible Aphex Twin releases. Very intricate drum programming and I just love when it goes half time. This sort of thing isn't for everyone but if you're going to give it a serious try, please no laptop speakers! File this under: no description available.