El-B  "Romp VIP" feat. Wiley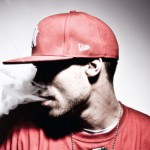 The track is called "2 for 1" for a reason, you get two absolute legends of the last 10+ years of UK Garage teaming up for a track. I had the honor of playing with El-B this summer and when he gave me this track he told me that Wiley just sent him a 20 minute one take of him spitting. He then had to select and cut out the best parts. In an area of that disposable dubstep doodoo, there is still hope.
---
Elzhi "One Love"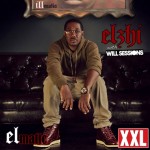 Making a tribute record to Nas' "Illmatic" is a pretty risky thing, but even more so when you consider the exact same thing was done (and well!) just a little while ago by Fresno MC, Fashawn. Well, when Slum Village's Elzhi tackles the project and enlists Will Sessions – an 8 piece funk / soul band also from the D – you know the project is going to be a success. "One Love" is one of the many tracks I could have picked.
---
Feist "Caught the long wind"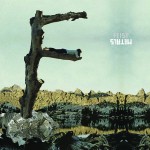 It's easy to get excited about discovering new artists but harder to keep listening and give them a chance to take us wherever they want to evolve to. A few years ago when "Let it die" made it big Feist was the "it" girl for all the music magazines and pitchforks of the world. Her record "Metals", her first in four years didn't make that much noise but I listened to it a few times and I liked it a lot. You have to be in the right mood to listen to a Feist record but that's always been the case. I love this track… Pretty please, no dubstep remixes.
---
Floating Points "Myrtle Avenue"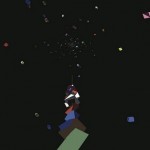 One of the most "musical" house records to come out in years, maybe since the Detroit Experiment version of "Think Twice". An epic 10 minute journey that shows you how beautiful electronic music can truly be. This is the kind of track i'd make my dad hear to show him what house music. 2011 was just such a huge year for Floating Points, he didn't release tons of stuff but everything was worthy of being on here. For fans of Theo Parrish, Carl Craig, Pepe Bradock this is an absolute must.
---
Frank Ocean "Swim Good"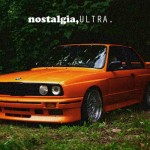 As you'll notice from this list, for my taste, it was a far better year in R&B and Beats than it was for MC's. This one of the jams from Frank Ocean that I kept coming back to. Forget the fact that he's in the Odd Future camp, let's focus on the fact that he has the vocals to back it and doesn't go heavy (or not at all) on the auto tune ish. He was also really the glue that made the "She" single from Tyler so dope.
---
Gregory Porter "1960 What?" (Opolopo Remix)
Gregory Porter, one of the great new voices in jazz, released a really great record in 2010 called "Water", so good he even got a Grammy nomination for it. Well, in 2011 came out a bunch of remixes of his work and the one that really jumped out at me (and many others) was the one from Hungarian producer Opolopo. Besides having the most awesome name, he makes really polished music but that never loses that gritty feeling.
---
Hasaaan Mackey & Apollo Brown "Volume"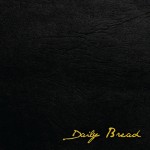 As I was saying previously, it wasn't a huge year in hip-hop for me. But this is one of the tracks that did hit home for me. How can you go wrong with Apollo Brown on the beats. Every time I played this, the intro always got people's attention and then the drop kills!
---
Ifan Dafydd "No Good"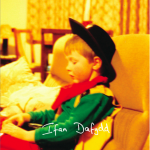 There was just way wayyy too much stuff that sounded like this in 2011 (or at least tried). I've been sent about 100 tracks from people who try to do the whole post-dubstep thing. Well, regardless of all that, this track couldn't be touched. Yes it does sound like James Blake, but then again, Blake sounded like Mount Kimbie on his first releases too. So who cares really? This is just a huge huge track from Ifan Dafydd, definitely one to watch in 2012.
---
Instra:mental "Thomp"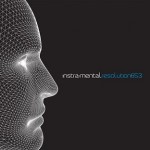 I didn't put a lot in this list but it really was an exceptional year for techno. I can't remember when there was such a level of excitement and talented producers surrounding the scene. Maybe not since the glory of the Underground Resistance. There are a lot of relatively new faces like Skudge, Untold, Blawan, Ben Klock, Kassem Mosse and Instra:mental who has been one of biggest forces in techno this year. I've loved every release they've been involved in either as the Instra:mental duo or on their own as Boddika and Jon Convex. Granted it isn't pure Detroit techno but it's those little influences of the UK and German scenes that have made techno wonderful in 2011!
---
Jacques Greene "Another Girl"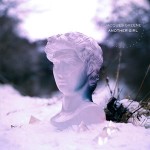 I was talking about the plethora of records doing the post-dubstep thing à la James Blake. Well, there was also a shit load of tracks trying to sound like this very track from our Montreal homie Jacques Greene. Imitation being the best form of flattery this confirms just how big this track was. That and the fact that pretty much every DJ played it. The track was even huge with Gilles Peterson who is always really careful about which electronic track he pushes.
---
James Blake "I Never Learnt To Share"
In 2011, James Blake was to electronic music what the whole Odd Future / Tyler the Creator were to hip-hop. As a music fan the fact that both are just so over hyped gets on your nerves and you just kind of wish that people would chill the f out. But then, in both cases you step back from the hype and listen to the music and you just can't front. If Mount Kimbie's "Crooks & Lovers" was one of best electronic LP's in 2010 then James Blake just took it a step beyond and added a lot of musicianship, the guy can actually sign (without added voice effects) and play piano (a real one). This track is damn next level.
---
Jay Simon "Faith"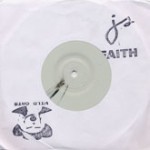 Just a really simple but effective bootleg of Faith Evans courtesy of Jay Simon on Kyle Hall's Wild Oats label. Other than the fact that the track is damn catchy and at a tempo I love (110 bpm) what's even more important is that this record was brought over from London from my friend Laurent along with about 7-8 other slices of wax. Another great example why vinyl (or even CD's) are better than MP3's: you'll always remember where and how you got a hold of it!
Jay Simon - Faith