Jehst "England"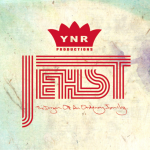 I do love UK Grime and all that good stuff but when it comes to UK hip-hop this is how I like it. Gloomy and raw circa Mobb Deep in 1995. Veteran of the UK game Jehst talks about the good life in England. Heeee kidding, it's a bit of a downer. I wouldn't listen to this kind of stuff for 3 hours straight but when i'm in a f- the world mood this does it.
---
Joy Orbison "Sicko Cell"
Big big tune in 2011. Everyone into the UK ish was all about Juke and 808 drum sounds. Well, this one is the most catchy of the bunch. Coming from Joy Orbison who'se done some pretty different sounding stuff so far in his career, and that's a good thing. Another big big release for Swamp 81 Records. I played this on the radio only to realise after it might not have been the most appropriate choice… "I'm the information… co-caine powder!"
---
Kendrick Lamar & Nosaj Thing "Cloud 10"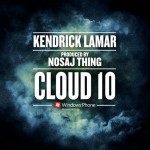 2011 was the year of the underground, internet released R&B mixtape. Kendrick Lamar's "Section 80" definitely has its place amongst this years' top records of the genre along with The Weeknd and Frank Ocean. His record is really strong and I discovered a bit late along with this track that was apparently a project backed by Windows Phone (eeeesh, I hate those kind of art / business ventures). But shit, I can't hate on this. The production by California's Nosaj Thing is just so on point.
---
Krystale "Caught Up" (Kaytradamus Remix feat. Louie P. Celestic)
Although MIMS is Montreal based we never give priority to anything coming out of our city when it comes to visibility on the site. We share it when we think it's truly amazing regardless of where its from. On this deadly combo of a track you get Krystale, one of our biggest up and coming vocalists along with Kaytradamus, one of the best young producers from Montreal + Louie P. Celestic. I played on the MIMS Show and the track got tons of comments and love from all over the world. Keep an ear out for both of them in 2012!
---
Kuhn "Slime Beach"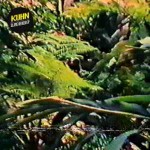 This track is so many things all at once it's dizzying! Like a 3 minute sugar rush of g-funk mixed with dubstep and wonky. I played this track a few times and half of them it killed and half of them people just stopped dancing and stared at me! Haaaa. This track isn't for everyone but it sure is for me!
---
Lil' B "Real Life" (Elaquent Remix)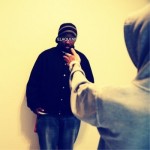 A great remix was probably the only way Lil' B, the based god, was ever going to make it on here. Not hating on all the blog rappers, but most of the time it's not really my kind of ish. Well leave it to Toronto homie Elaquent to bring the realness back. Those bells are just so catchy. The beat is definitely on an Exile type of vibe, with the music box melody. Now everyone's begging EQ for the instrumental! #Swaaaag!
---
Little Dragon "Summertearz"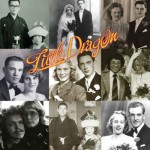 I've been a huge fan of Little Dragon since their first record in 2006 and although their second and third records haven't quite lived up to the first (for my taste) they definitely have been very close. Very happy to see this band progressing and finally getting the recognition it deserves. I've played this track in a lot of different sets and it always puts a smile of everyones' face.
---
Lone "All Those Weird Things"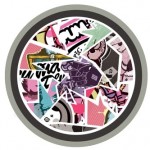 This just track is just a bit mental and I just can't really explain why I like it. It needs to be played in a really specific setting. Like on an acid trip maybe? Anywhooo, the track is from Lone and was given away for free probably because he didn't know what the hell to do with it and neither do I. Definitely not one to put on the parents of your girlfriend are coming over playlist.
---
Machinedrum "Now U Know The Deal 4 Real"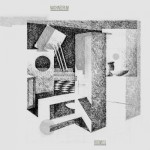 Juke tracks typically don't have the longest lyrics liner notes, this track is no different. "Now you know the deal for reaaaaaaaal!" But nonetheless, serious serious stuff from New York producer Machinedrum who is a really versatile guy as you can tell from his productions in his group called Sepalcure and for soul singers like Jesse Boykins "Before the night is through".