Maybe Watson "St-Laurent"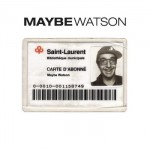 Maybe Watson is an MC from Montreal, or as the track specifies "St-Laurent". A good friend and member of a group called Alaclair Ensemble (who I talk about a lot here) it was a great to see him finally release his first solo record. If you don't understand french (or Quebec french) you probably won't understand the level of lyrical skill and originality from this track, but take my word for it. Wats!!!
---
Michael Kiwanuka "Tell Me A Tale"
Michael Kiwanuka is a great artist who wasn't discovered by all those X Factor / Idol / …'s Got Talent complete BS shows. Yes, more often than not great artists make their own journey and aren't discovered by BS reality shows, not saying it can't happen. Kiwanuka grew up in London and his family is originally from Uganda. This song sounds so vintage, like a combination of Bill Withers and Fela Kuti. The guy is on everyone's 2012 watch list.
---
Miles Bonny x Ta-Ku "Down To Earth Club Music"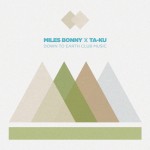 Kansas City soul singer Miles Bonny (one of our favorites here) jumps on Australian producer Ta-Ku's "Nikki" beat which is a cover of Nicki Minaj's "Moment 4 Love". All of these odd elements combine to create one of my favorite soul jams of the year. Kind of puts Nicki Minah to shame.
Miles Bonny / Ta-Ku - Down to Earth Club Music
---
Modeselektor "Berlin"
I have to admit, when I first listened to the track I didn't get past the first minute and a half. I thought it was cool, but nothing special. But then I listened to it again and realized just how dope the track is. It's a great mixture of electronic (slightly glitchy) sounds, at a hip-hop tempo backed with some great vocals in the second half of the track. I've always loved Modeselektor for their dancefloor stuff but this is just something I can both dance to and just nod my head. Just still don't understand the lyrics in the opening… something like "foot foot foot" or "dog food?"
---
Moka Only "Grab Grab Grab"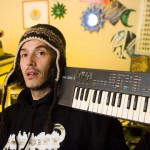 My favorite low-fi hiphop oddity of the year. It conjures memories of the glorious early 2000's period of the Madvillain, Jaylib, Dangerdoom records. Vancouver's Moka Only is under appreciated hero of hip-hop, but I'm sure he's fine with that. He also released a bunch of other stuff worth checking including his record with Swiss producer Chief.
---
Mood Swings "Swindle"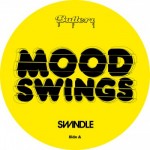 This is a really hard one to nail down. It's kind of an eletro-dubstep-soul hybrid. And it has slap bass parts. What track has slap bass I ask you? The answer: Only awesome ones. Released on Butterz, one of the UK's most interesting Grime labels home to people like Royal-T, Terror Danjah and also behind THE rhythm of the year: S-X's "Woo Riddim".
---
Mr Beatnick "Synthetes"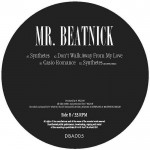 There's just something about a deep house track with well used strings. When done right it's an instant hit for me. This one from London producer Mr. Beatnick definitely hit me in the right spots the very first time I heard it. In fact I did everything I could to get my hands on it for a few weeks. It has a spot right next to classics like Pepe Bradock's "Deep Burnt" and Trackheadz "Our Music". Another deep house track I really loved this year; Oliver S "Doin Ya Thang". I must haved racked my brain for 3 months thinking it was a new Moodymann track before realizing it was a sample…
---
Objekt "Tinderbox"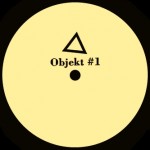 In 2011 it was really easy to make fun of dubstep, it has become sort of a caricature of itself. Like a bunch of other sub genres in the past, people jumped on the bandwagon without knowing the history (case in point, the interview where Korn say that "we were dubstep before dubstep"). Well, there were in 2011 glipses of hope that the genre might still have some life left. Objekt was one of my favorite new producers in 2011 and both his EPs were absolutely deadly.