Samiyam "Kitties"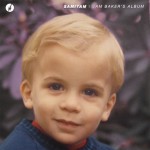 One of the dopest 1:17 excursions to be had in 2011. Starting things off with a sample from Canadian classic "Trailer Park Boys", add those crunchy Samiyam drums, a nasty bassline and add a bunch of kittie noises and voilà. Neck brace is a must.
---
Sbtrkt "Wildfire"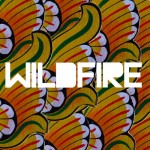 Forget the fact that "Wildfire" was made at dubstep tempo along with the typical drum pattern. This is just a perfect pop song for 2011. I have so much more respect when a producer like SBTRKT enlists an artist – Yukimi Nagano in this case – and actually make an original track. So much more respect than just tweaking an old Brandy acapella with a beat. To me, that's when you stop being a beat maker and start being a producer. Big big track from the moment it came out.
---
Shabazz Palaces "Swerve the Reeping"
And the comeback of the year award goes to: Ishmael Butler. Previously known as "Butterfly" in legendary group Digable Planets he formed the group called Shabazz Palaces and put together the most forward thinking hip-hop record and it came out on Sub Pop records no less. A record label mostly known for its impressive indie rock roster. If more hip-hop veterans like Common, Nas, The Roots took a bit more chances and followed the example set by this record maybe hip-hop would be in a better place in 2011.
---
She's Got A Habit "Blindspots" (INC rub)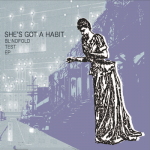 Another track i'm really about including in this list and not because it's from Montreal, because it's f-ing great! The combination of up and coming group She's Got A Habit and good friend The Incubator on the remix duties is just killer! The syncopated drums along with the synths and the dreamy vocals are just on point… but wait there's more. About 4 minutes into it the 4/4 kick drum sneaks in and takes the track in another direction. Great work from the Incubator who we implore to release more stuff in 2012!
She's Got A Habit - Blindspots (Incubator Remix)
---
The Weeknd "The Morning"
Again, like James Blake and Frank Ocean, not the most original addition to the list. I'm imposing myself a new rule though: don't rule something out because of the hype surrounding it. This track explains in a nutshell why R&B is in a really good space in 2011, lots and lots of up and coming talent. The only thing that worries me a little is that the years' three best R&B were all self-released mixtapes. I think it just speaks volumes about the music industry. Keep doing BS reality shows and let the real talent fly by right under your faces.
---
Theory Hazit & Othello "1000 Paper Cranes"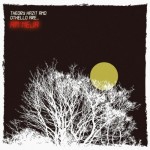 One of my sleeper albums of 2011 was AM:Neja (Othello & Theory Hazit). "1000 Paper Cranes" is the most soulful track of the 6 track EP and kind of has a Foreign Exchange vibe to it. Very solid hip-hop meets soul for grown folk.
Theory Hazit & Othello - 1000 Paper Cranes
---
Thundercat "$200 TB"
Thundercat and Austin Peralta, two of the most exciting names in music, join forces on a track on Brainfeeder, maybe the most interesting label in 2011. This just a little bonus track on the Japan edition of the Thundercat record, which I can't recommend enough. Barely over 2 minutes long, the seemingly improvised jam brings us back to a time where musicians (and not people with laptops) ruled the stage.
---
Vlooper "EncoreWAT"
In Montreal, 2011 was the year of the beats! So many talented guys have been stepping out of their basements and making a name for themselves: Shash'U, Kaytradamus, Dr. MaD, Musoni, Smilé and High Klassified to name only a few. But all these guys are following the momentum created by Kenlo Craqnuques and VLooper who sort of created the distinct sound we like to call "Piu Piu Music". VLooper released Copycat, a Dilla tribute which can be a really risky thing especially by a white kid from Quebec. But Dilla would be proud, his spirit lives on!
---
Ye Mighty "Fuse"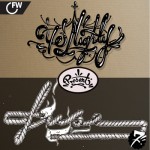 I chose to not rank the tracks based on a #? to #1 basis this year but if I had this one would be right near the top. I am a big lover of cover versions, especially if they're done outside of their genre. Well this one is just something else. Ye Mighty took a track from Hudson Mowahke from a few years back and put it on steroids! When you play this for an open minded dancefloor it's an absolute monster. I almost want to keep it to myself and not share it, but that's not what MIMS is all about! Biiiig track!
---
Zed Bias "Music deep inside"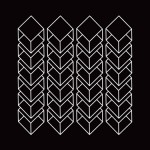 This track from UK legend Zed Bias was one of the most sought after from all the heads who are part of what I like to call the "Boiler Room / Fact Mag / XLR8R / Rinse FM" religion. But then again how can you blame them. Part of a 4 track EP out on Swamp 81 (again), "Music Deep Inside" has a sample from Debarge's "Love Me in a special way". Absolutely amazing to see Zed Bias having two massive years back to back. Leaving some room for the new generation is all well and good but every now and then you gotta say "yo, i'm Zed motherfu**ing Bias!"
---
Zomby "Labyrinth"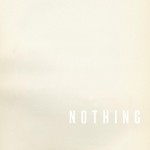 I wasn't really a huge fan of Zomby's Dedication LP and I'm usually on board with everything he does. Well – one more reason why you don't do these lists until the last minute – he released an vinyl only EP called Nothing in a special white cover, white vinyl packaging. The EP definitely follows the vibe of "Where Were U in '92" which I loved. An ode to the warehouse sound; classic jungle and raver shit!
Previous Page